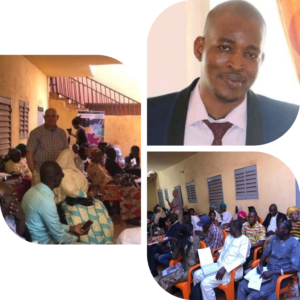 Mahamadou Adama Traoré, Voice staff
The "magic moment" that fascinated me a lot was the capacity strenghtening session for Voice partners in Mali at Accountability Mali's offices during the visit of the Quality Audit team composed of the Global Financial Coordinator and the MEAL Assistant from Niger in October 2019.
At the end of this visit, an improvised training session on capacity building for Mali partners was included in the agenda, to help partners better understand the new reporting framework and to identify difficulties and provide answers to questions.
It was a rich and intense moment of exchange with the partners and a question-and-answer session was opened by the partners, notably on the Voice procedures and the new reporting format.