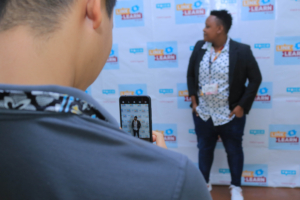 Some times it takes a single moment in life, to get a life changing experience, eye opening and a magic moment!
Well, mine happened in September 2019 when I got the chance to participate in the second Knowledge Exchange prepared by Voice, which took place in Masaka region in Uganda. Imagine being welcomed by people full of hospitality and generosity and later being in a space with other like-minded people, who have wealth in ideas, perspectives, who are eager to learn, connect and then understand even deeply their purpose, duties, and responsibilities that they have as rightsholders.
This also made me realise what are the barriers that we have as rightsholders and what opportunities do come from such barriers. I am saying this was a magic moment for me because before, I would never have taken time to really reflect on other forms of discrimination in the societies because I was so much focused, consumed and blinded by mine. This made me realise the existing gaps within our movement back home. It also fuelled the fire inside in wanting to create change within the society, country and continent I live and work in. It also made me ask myself questions like how powerful and influential would the movement back home be if only the rightsholders worked together just like how Voice put us all in one space without categorising us according to the issues we focus on? Thank you. My name is Kim Kiondo a community outreach coordinator and peer educator.