My unlived life – lived.
The impact of Voice on me, just me!
Written by Linda Ogeda, LightBox Africa, Linking and Learning Facilitator for Kenya and Tanzania
I have a couple of years before my life begins – if we are to believe the 40- year-old propaganda that life begins at 40 – even though I am still a youth according to most African constitutions. And in that 'short' time, I have become a mother of two gregarious boys and an expat wife.
Before this I was a daughter, a creative, a street hustler, a struggling actress, a student in a very demanding Masters programme, a development practitioner, an entrepreneur and finally the Director of a film production company.
Then I walked away from it all.
I had a choice to make and I chose my family. It is the hardest decision I have had to make to date.
As one who has worked for over a decade on women issues, it sounds contrary to my beliefs, but it was for those same beliefs that I made this choice. As I mentioned I have two boys, and when I looked around and saw the damage that men without proper upbringing have caused, I chose them. I recognised it's a privilege that not many women have but one that life had put before me, and so I took it.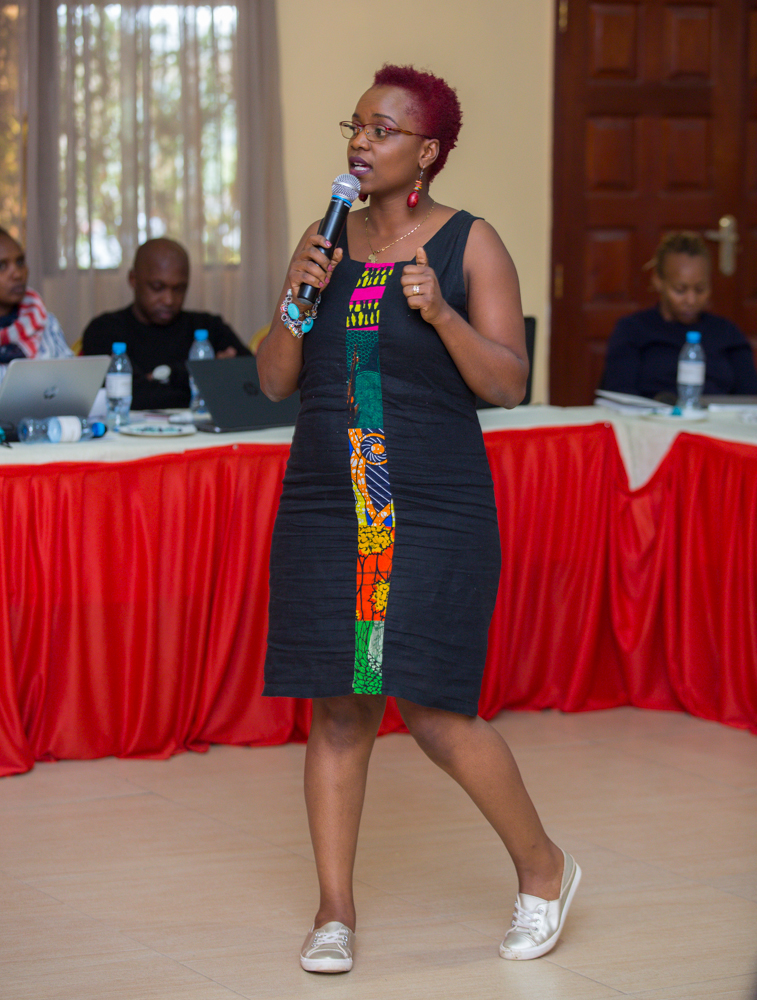 Because of how I am wired, it was not easy shifting from a working woman to a Stay-At-Home-Mom (SAHM). The first year is very accurately described in this article. It has been hard. I have newfound respect for mothers and especially those in Europe and America who don't have help to raise their kids and run a home. I recently did an online survey measuring unpaid care work in households by Oxfam and was vigorously nodding my head when it illustrated how care work compares to other industries. Having done both, I assure you, it is much easier to run a company.
The last two years things took a turn for the better; I joined the Voice team as a Linking and Learning facilitator for Kenya and Tanzania. The kids had started school and I had the opportunity to do what I am passionate about, supporting discriminated rightsholders with skills to tell their own stories, and creating spaces where they could link and learn from each other.
It has been a fascinating journey, walking with over 40 organizations with the most amazing individuals in both countries. Listening to them, seeing their hearts, their passion, and working to find ways to amplify their voices. All this culminated in us having the Paza festival in Zanzibar. Can you believe it?
It was fascinating, it was exhilarating, it was enriching and it was empowering. I unlearned just as much as I learned. It wasn't all rosy; I periodically had to contend with weeks away from home (who said African men are not supportive?) and struggling to amplify in countries with obstructed and repressed civic spaces.
It was all worth it when partners were able to have their stories covered in international press, or influence policy change or simply confidently share their story in forums.
It was great to see and amazing to be part of.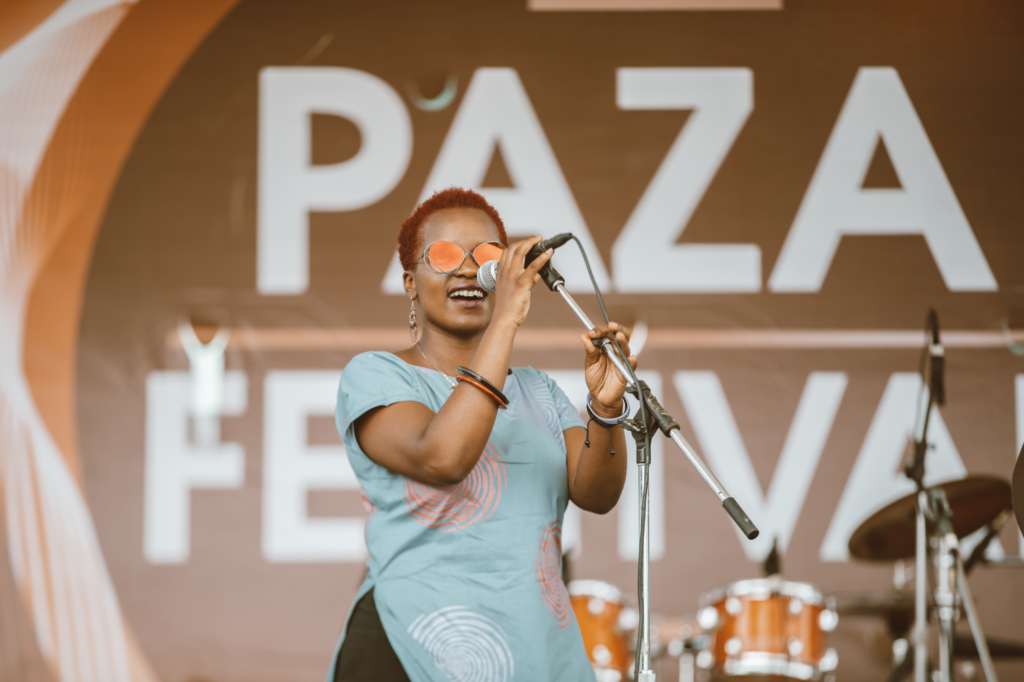 Recently, when I looked at the stories being shared in the last 2019 Voicemail of the successes, celebrated failures and lessons learnt, I realised that Voice has had an impact on my personal life. They gave me an opportunity to work despite the distance. Due to technology, I was still able to deliver. And because of this privilege, I pushed myself harder so that the stakeholders didn't feel the distance between us.
It had other effects on my personal life. Now that I was engaged and not stressing over the unlived life, I was more fulfilled, a better mom and wife. Everyday I see it in my very confident boys who have a very enriched view of life. As a family, we were able to explore the different countries in Europe, which in turn inspired us to take more time to travel the world. And I am always on the look out for things I could bring to enrich the project.
Now that I am back in the continent (and can access affordable help) I have the time and opportunity to share the lessons learnt from Voice in my new home, Malawi. And isn't that what we call the Catalytic Effect, an element of project success where you are able to inspire others to copy your work. I think this makes me a case study on Unintended Positive Consequence of Voice. Which if you ask me, is simply grand, or as we say in my local slang Poa Sana!