The Handi-Capable show: people with disabilities are capable!
Initiated by the consortium "Femmes et TIC" and the Web TV "Kunafoni" in charge of the "Link and Learning" component of the VOICE programme in Mali, the large 500-seat hall of the Modibo Keita Memorial served as the setting for the Handi-Capable Show during the Festi-Handi-capable, on Monday, 4 October 2021.
Impressive, Incredible and above all Incommensurable: these are the words that best describe the unprecedented show we attended!
The "Dana Amasagou" troupe of young people with hearing impairments won the first prize of 250,000 CFA francs. Their choreographic performance dealt with issues of violence, anger, rape, drugs, community conflicts, politics, and in short, the current situation in Mali. Seeing young people who cannot hear dance and perform to the sound of drums was simply magical!
But not much more than that, because to satisfy our curiosity, we asked one of the young providers and his answer was surprising. According to him:
We can't hear, but we feel impulses from certain musical instruments, such as the tom-tom, and it is because of these impulses that we can dance.
So no magic, but above all an incredible and well-rewarded talent!
Talents of all kinds, carried by people living with all types of disabilities: people with albinism, hearing, visual and mental impairments and also people with motor disabilities. All of them were keen to show us their incredible talents, which were truly diverse and impressive.
Like the case of Mr. Diawara Alhassane, the golden voice with albinism. The hall shook to the sound of his moving voice like that of the famous Malian singer Salif Keita. Also a guitarist, Mr Diawara dazzled with the sound of his piercing and boisterous voice that still resonates in our memories. People with disabilities are truly talented!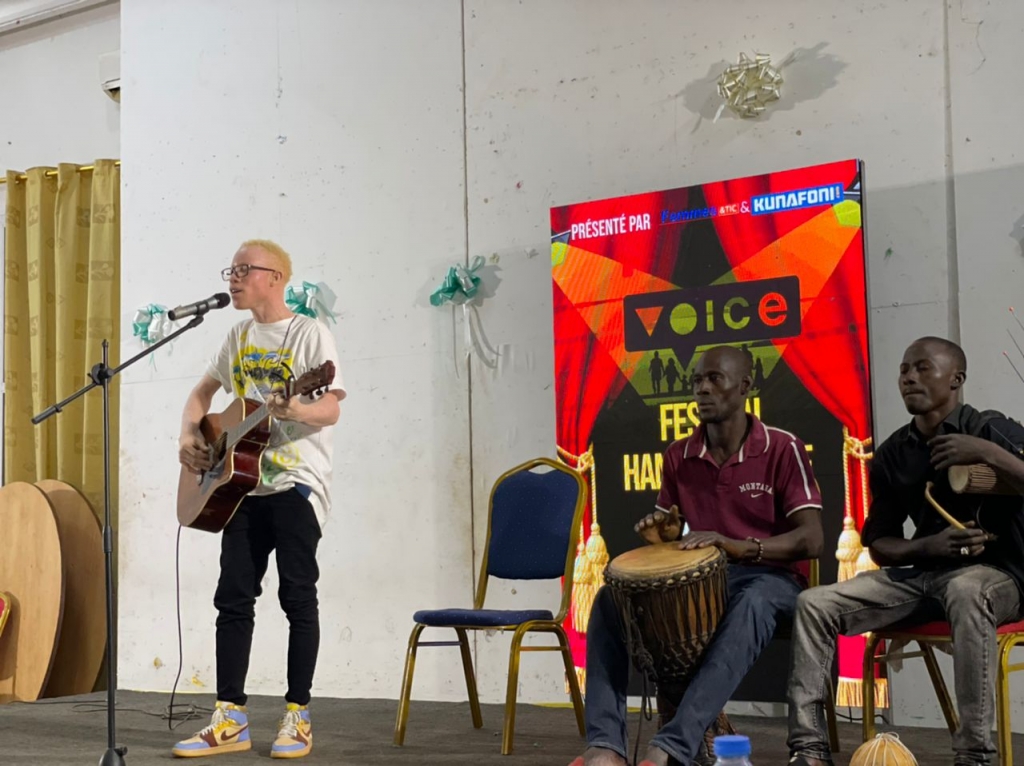 Mr Diawara came away with the second prize of 150,000 CFA francs.
Dead silence!
Less imposing on stage, the one who made the whole audience cry is called Diaby Fatoumata. 45Kg no more, with her child on her back, she walks slowly on stage as if nothing had happened, spreads her mat with her feet and suddenly detaches her child from her back with her teeth to put it on the mat. General surprise and deathly silence !!!!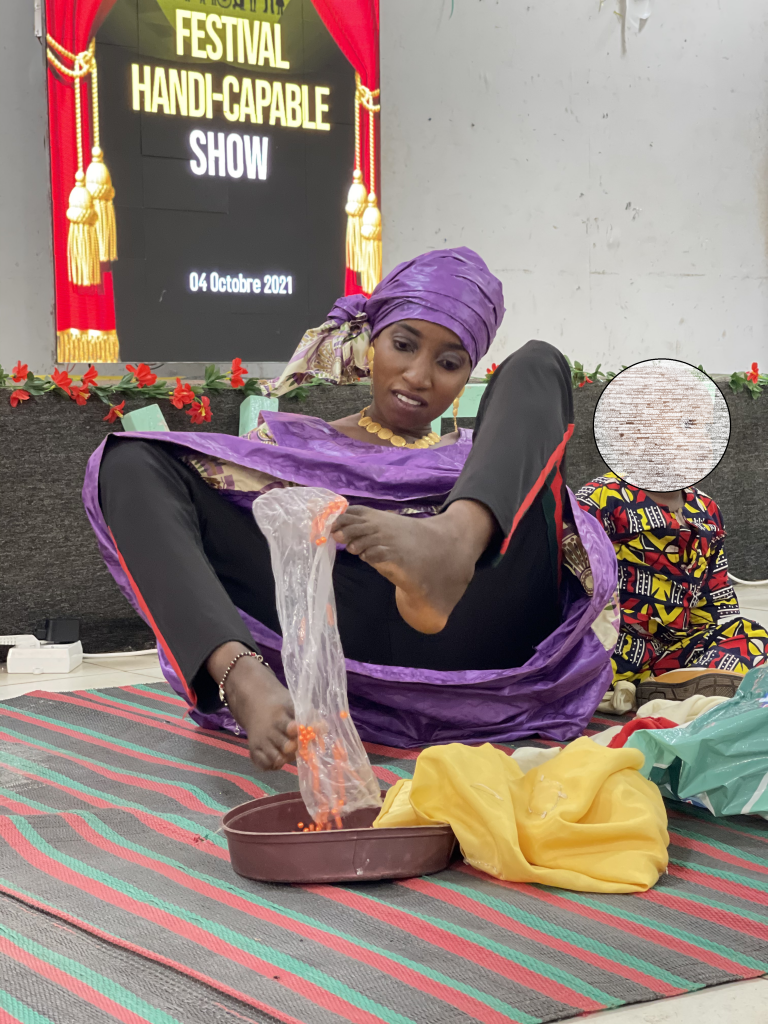 Nobody expected it, in fact, Diaby has no arms. As if that wasn't touching enough, she continues her performance by taking a tiny needle out of her bag and threading it with her feet to start sewing beads on a fabric that will be used as a woman's underwear.  Despite her disability, Fatoumata has not chosen a simple hobby, which shows that disability is mostly in the mind!
After she had finished sewing, we thought we could wipe away our tears when suddenly she stood up and took the child's arm between her shoulder and her chin and with a sudden jerk, she threw him back!  In the audience, some people almost ran to assist her thinking that the child was going to fall. But it was not so!  Everyday gestures that seem banal to us can be complicated for some, fortunately, Diaby, despite his disability, is not one of them. Bravo brave LADY!
 The jury rewarded Diaby's talent by giving him the third prize of the competition, worth 100,000 CFA francs.
After Fatoumata's performance, the room became very quiet but it was even quieter after the performance of Miss Rokiatou Niaré, a little girl who moved us with the reconstruction of a puzzle where she placed the pieces with her mouth one by one until the end.
Rokiatou lives with a birth defect that affects her motor skills.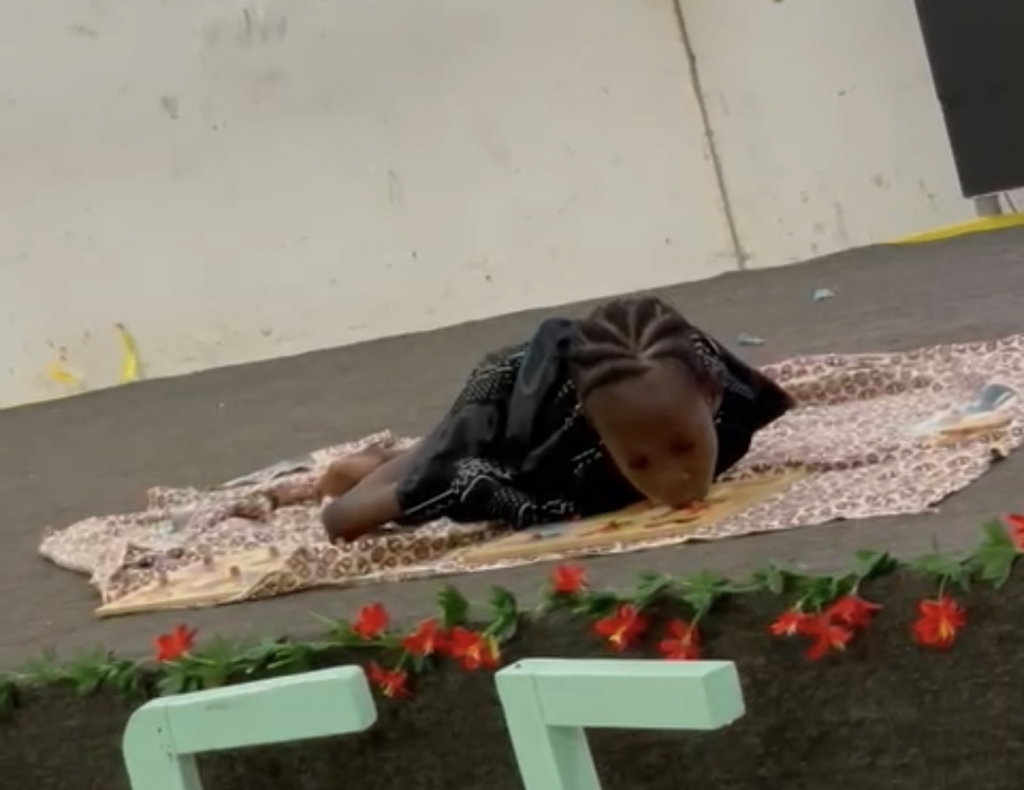 Another highly acclaimed performance was that of Mr Sanoussi Coulibaly, 3rd DAN, black belt in Karate and a person with a motor disability.  A performance worthy of the greatest Chinese karate masters, Mr Coulibaly said he was very pleased with this initiative.
I have been waiting for this for a long time and thank God we are here today!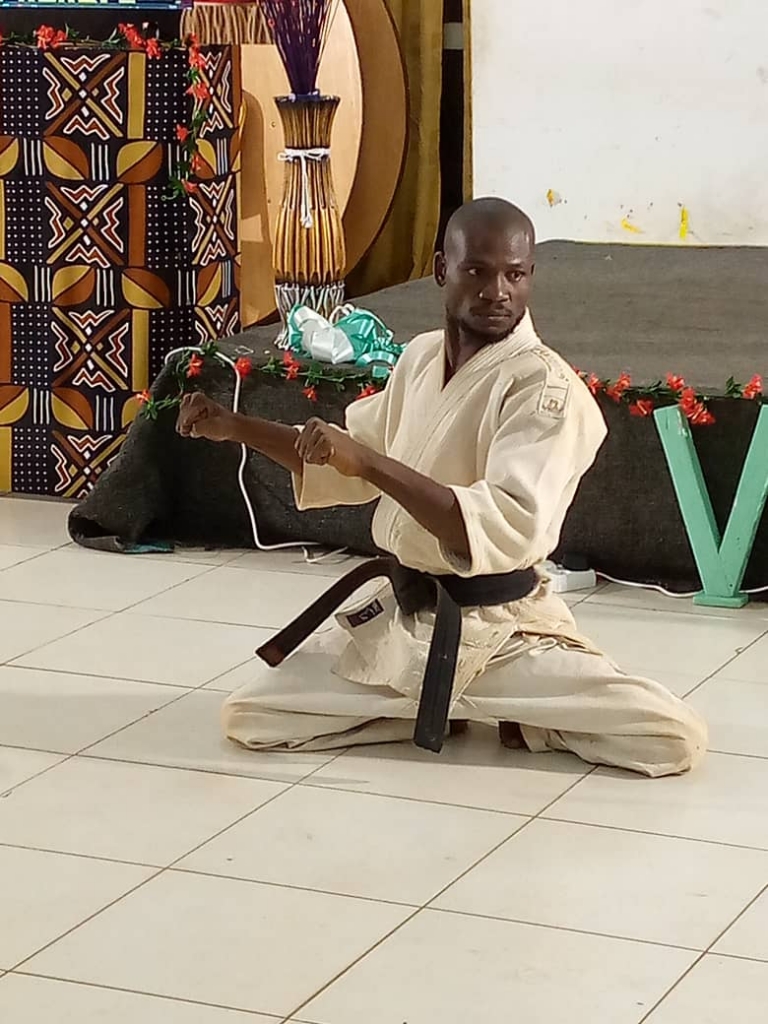 What could be more moving than a choreography made by mentally handicapped people and people with motor disabilities? Ms Gakou confides, "The prize is already to participate in such a competition.
Mr Touré, a visually impaired candidate who came with the orchestra specially sent for the occasion, dazzled us with his singing performance. Another visually impaired person, Mrs Madina Ndiaye, played the Kora under intense dance steps.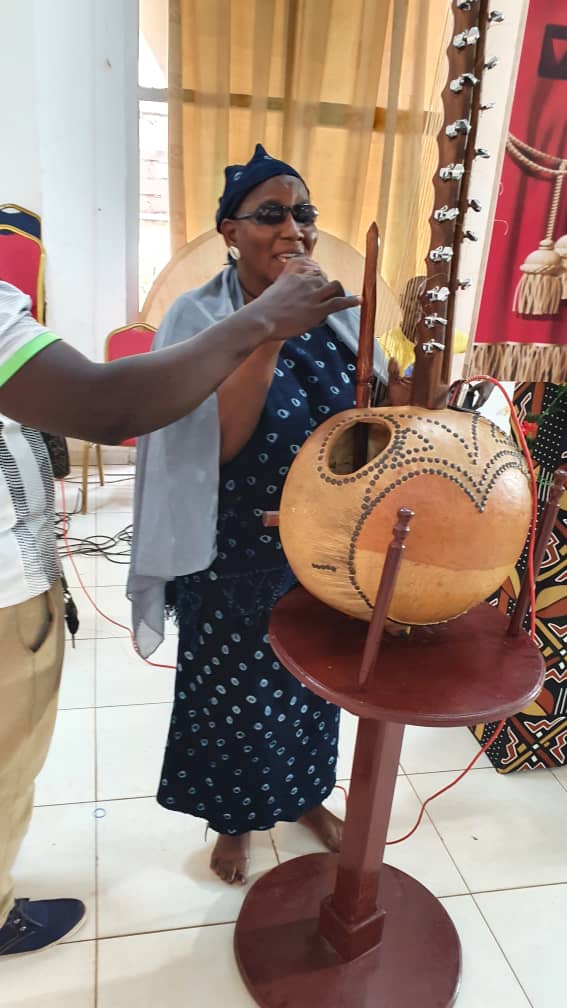 Other highlights were the slammers who inspired us with their thoughtful, considered, organised and confidently delivered verses.
The apotheosis was the performance of the famous artist "Biguini Bagaga", the whole room was on its feet. You could see the joy and happiness on the faces of all these people living with disabilities, happy that they were finally thought of.
The tone is thus set each year for all people with disabilities.  On your marks, go !!!!!