A new generation of farmers
Innovative approach to influence old practices
The Clinique de gestion et d'Innovation des connaissances (CGIC in French), an Influencing grantee in Mali, takes a new approach to influence old practices in traditional communities.
Written by Sitan Coulibaly, Liaison, Learning and Communications Officer at Voice, Oxfam Mali.
The advocacy and awareness raising project focussing on actions to improve the Gender Inequality Index (GiI) in order to capture the demographic dividend aims to improve the GiI by reducing the barriers limiting access to health, education, young girls' income, participation and representation of women.
That is where the Sentinels or Change Groups come in. These are people from the community, or living with it and who have understood the need for change and are committed to this process of change for a new generation. It is set up in a participatory manner by villages according to local realities and criteria that will be selected with the support of the project.
The project is carried out in 45 villages of Mali in Yorosso district, which is part of the province of Sikasso, the 3rd administrative region of Mali. It relies on the "Sentinels". There are altogether 450 sentinels for the project, i.e. 10 per village (5 men and 5 women) who convey awareness raising and behaviour change messages on the importance of:
Visiting health centers, especially for pregnant women
Assisted childbirth and prenatal check-ups
Vaccination of children who are at least one year old
Access to land for women
Education of girls
Consequences of early marriage
Public debates are organized in the villages of the intervention municipalities, including the municipalities of Yorosso, Kouri, Mao and Ourekela in order to bring communities to reflect on these practices and commit to change. Change agendas are developed by change groups.
In the following part, we focus on some players of change!
Kadidia Dao from the village of Diena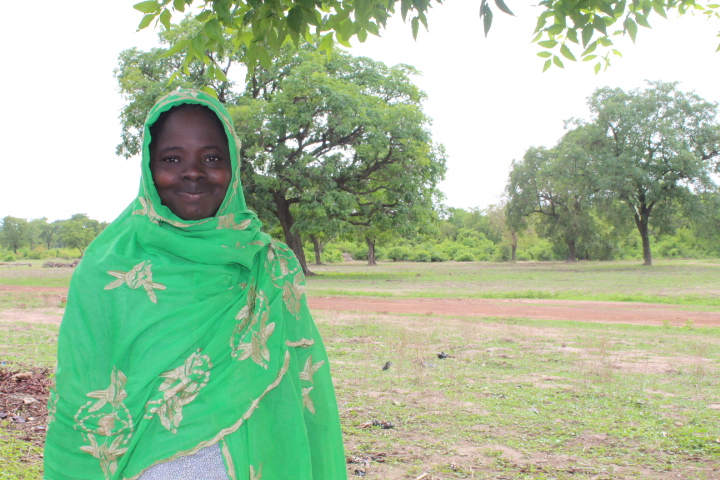 The change groups explained to us the importance of access to land. Based on that we have created an association with 13 members. We make lobbying activities with the village chief who supported us and my husband gave us one of his plots. With that plot belonging to our association, we make vegetable gardening activities and we put the money we earn in a fund for the future. Awareness raising activities have also reduced early marriage in our village. As a result, there are in the village many 18-year-old girls who are still not engaged.
Lamine Sanogo, Sentinel in Diena (right)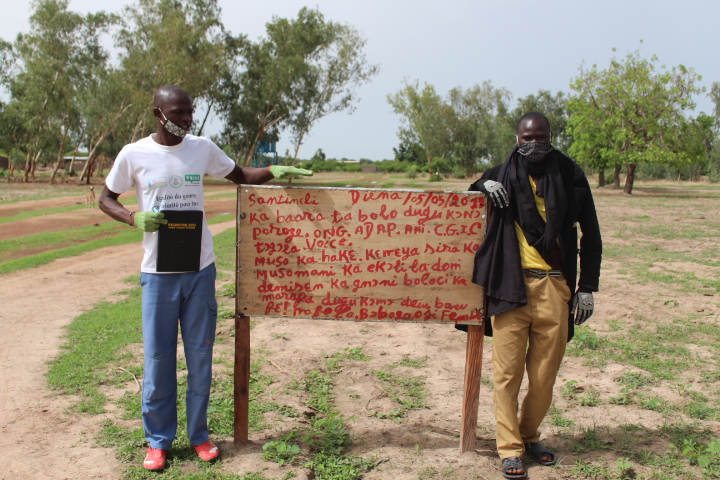 Indeed, early engagement was a common practice that is now declining as a result of our awareness raising activities. We have explained to heads of households that they have more to lose with this practice. One example is that many young girls run away with other men they love and as a result the real groom take the family to court and the head of the family has to pay back a lot of money to the groom. Families understood that they can save money and, above all, let the young girls continue their studies.
Mariam Dioni 16 ans du Village de Tiankoro
My father, the village chief, sold one of his cows to buy a bicycle for me so that I could go to school. In fact, I had already quitted school. Bur when I understood how important it was, I went back to school, even though I was by then much older than my classmates. But it does not bother me as I would like to become a doctor in the future in order to treat people in my village.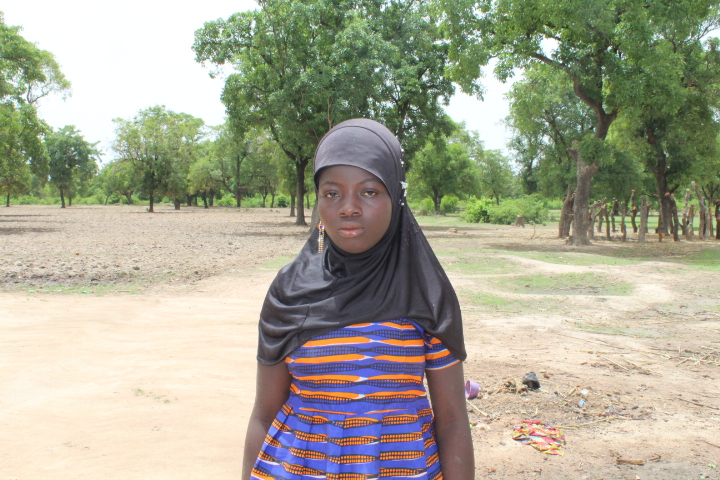 Adama Diarra Sentinelle of Sona village
Women play a very important role in the family. When one´s daughter continues her studies and gets a job, she can support her family even better. That is why I keep talking about the importance of educating young girls and especially keeping them at school until the secondary level. And in order to support our daughters to continue their studies, we give them our bikes or motorcycles so that they can easily access school as it is very far from home. And this decision to support our daughters appears from our sensitization campaigns and meetings with the village chief who has infallible support for the action we are undertaking.