VoiceAt5 Party Plan!
Voice is turning 5 on Wednesday, April 7th 2021 !
The countdown timer is moving fast and we can see the VoiceAt5 party hats on the horizon! We have come up with a plan on how we spend the hours online for celebrating Voice's fifth birthday party. An exciting programme sharing the Magic of our Voice(s)! Have a look at the party plan below. You can also download it here.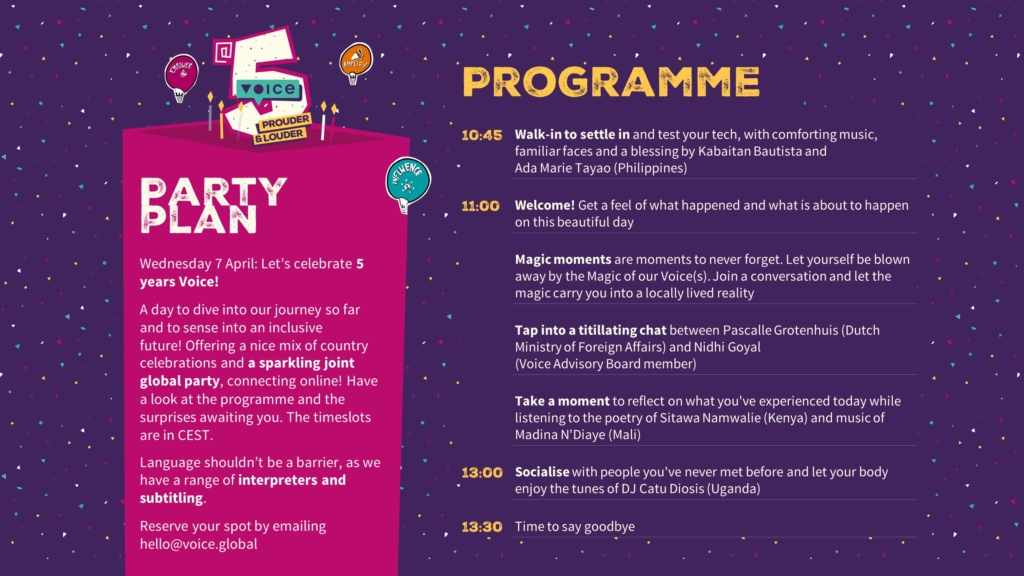 Have you gotten your invite yet? Reach us at hello@voice.global to RSVP.
Are you interested to follow what's happening in the ten different countries that day? Then please follow us on our social media channels on Facebook, Youtube, Twitter and Instagram where the event will be broadcasted live.
#VoiceAt5 #Prouderandlouder