Coming to our voices
Meet the two young drivers of change in Cambodia
By: Mr. Chum Chhean, Programme Coordinator, Non-Timber Forest Products (NTFP)
In this story, we are excited to share the journey of two youth ambassadors who are inspiring change in this community. They are Keo Bopha and Nib BebNai. They are both part of the Ending child marriage in Ratanakiri province project in Cambodia that is being implemented by Non-Timber Forest Product (NTFP) under the coordination of Child Rights Coalition Cambodia (CRC-Cambodia)a Voice influencing grantee in Cambodia.
Koah Peak village located in Koah Peak commune, VoeunSai district northeast is home to 1661 people with the majority belonging to the KanChok ethnic community. The main economic activities of the community are domestic farming and livestock keeping. There is limited access to information and education and this has led to the rising cases of child marriages as well as school dropouts.
Meet Keo Bopha
In the same commune, Keo Bopha from the ethnic community of Tampoun is the current youth representative of yet another all girl-led group. Prior to stepping up to her current role, knowledge of child marriage, teenage pregnancy, and its negative consequences were still new to her. With the assistance of the team, she is now conversant with the issues and takes the lead in facilitating child-club meetings, awareness-raising of prevention, intervention, and reducing early/child marriage in the community as well as other activities.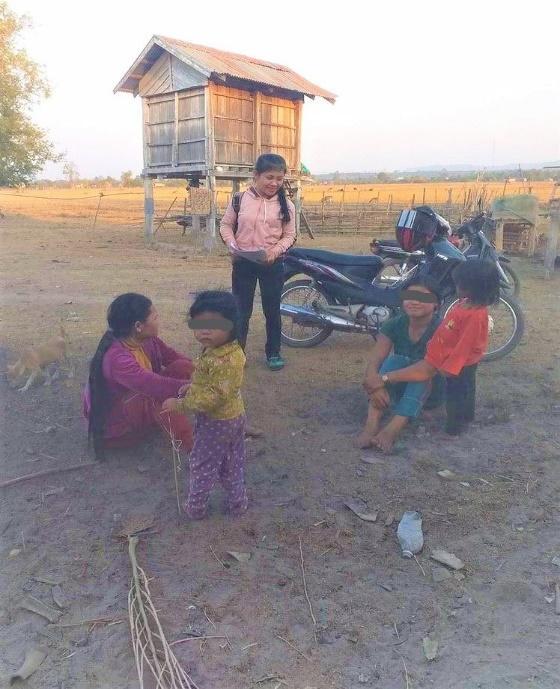 After this project came to my community, I noticed that many of the young people and elders had a lot of insight into the consequences of child marriage. They talked about the negative impact of child marriage and teenage pregnancy. For the elders, it was about prioritising their children's education as it is a long term investment. Also, negative stereotypes such as fear of their girl becoming older and getting no attention from boys, and keeping their children at home to work instead of going to school are reducing. So far, some of them talk about the negative consequences of child marriage when they have meetings and have joined in the campaign. From the children's and youth's side, there is also an understanding of child marriage and teenage pregnancy, the consequences, and cut-offs. Most children are committed to delaying their marriage at a young age fand are role models in the community.

Says Bopha
Meet Nib BebNai
Nib BebNai, a young man from a family of six stood up to the occasion of being the youth representative of an all girl-led group. As a youth activist, he is driven by the desire for positive change by seeking intervention from local authorities over the challenges faced by the youth and girls.
The thing I am most proud of is being able to support my team members to lobby local authorities and community members to take part in strengthening law enforcement and address our concerns. Furthermore, community youth's voice has been improved by collaboration, support, and respect from the village. Also, the commune authorities have provided the youth with opportunities to join the meetings where they shared all information regarding child rights.

Says BebNai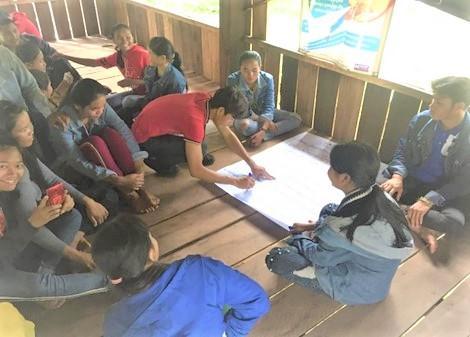 In his journey, BebNai has been able to work with his friends and community members in mapping out areas of concern before engaging with local government and other stakeholders. His work does not end there. He always follows up on responses from the authority which has strengthened his skills in lobbying and advocacy. This has been reflected in his communities' involvement in wanting to change as they have seen their cases being handled by authorities.
Nowadays, our community has a better understanding of child rights and marriage law. They participate in prevention and intervention of early child marriages through collaboration with adolescents and girl-led groups.

Adds BebNai

As these two trailblazers continue to push for the best for themselves and their community, we hope that their desire and journey motivates you to go out and start lobbying for change.