Work Harder, Voice Louder
Written by Daro Chheang, Community Research and Consultancy Programme Project Officer, This Life Cambodia
2019 was a good learning year for Cambodia! After three Linking and Learning events of exploration, engagement, learning, and collaboration among grantees, we conducted the fourth one on 19-20 December 2019. Twenty-two Voice grantees and NGOs partners along with their rightsholders came together for this event in Phnom Penh, Cambodia.
As an engaging event, participants got to know each other on a deeper level, with less yawning (this was not a sit down and listen event!). They learned more about each other while focusing on collaboration and sustainable network for then, now, and beyond VOICE.
This is how it went;
Day 1
We kicked the first day off by welcoming four new grantees to VOICE with short presentations about their work and projects. After their introductions, we conducted the collaboration puzzle session, where each group obtained one piece of the puzzle with a word in it; (Trust, Support, Respect, Cooperate, Share, and Recognise). Here the grantees had to express what action can be done to achieve each of the puzzle words. Additionally, we brought along the "unconference session" which provided the opportunity for all participants to take part in sharing their brilliant knowledge of anything in any way that they could. As expected of our active participants, 14 topics were raised, and 7 were selected for the unconference session:

Day 2
The second day started with groups division. Participants were divided into groups to discuss rightsholders direct challenges as well as their solutions. Afterwards, it was time for the discussion on participants' reflections on their projects. Of course, they also shared challenges in project implementation; no pain, no gain!
The session continued with a collaborative discussion between the Community of Partners (CoP), as well as the Community of Stakeholders(CoS). The CoPs session provided space to reflect, articulate and share lessons between grantees and other stakeholders. The CoS session looked at creating a space that enables the rightholders, their organisations and networks to meet with other local actors to have direct involvement in the national Voice programming and learning.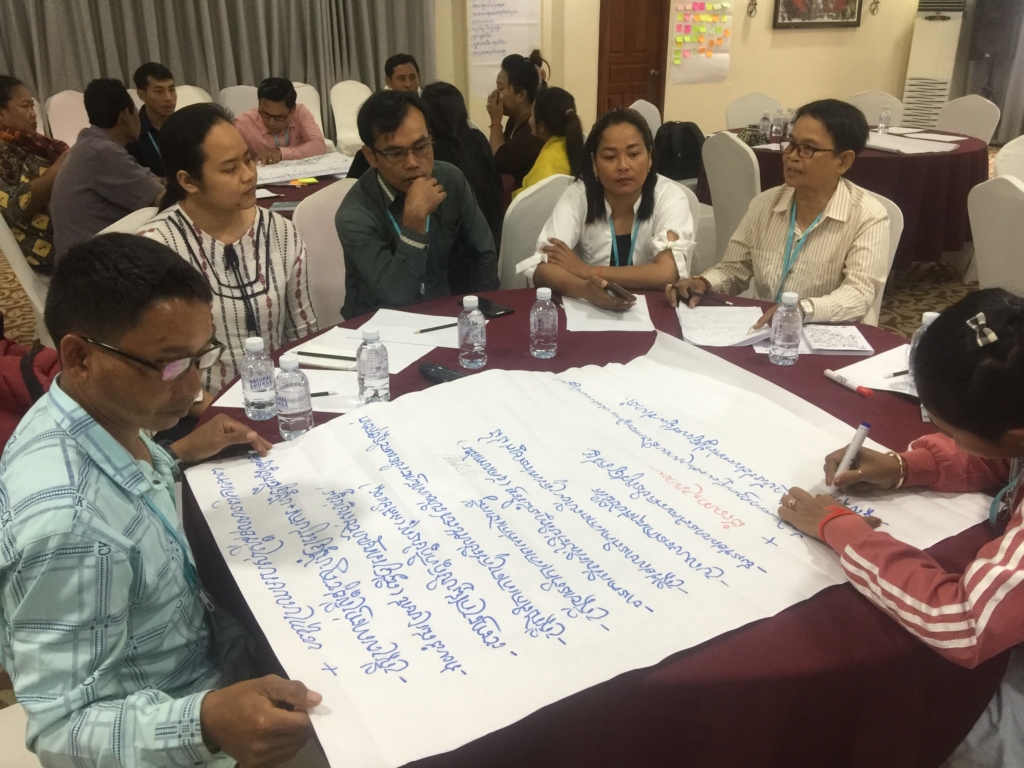 In the afternoon, the focus went to Communications and Social Media. Participants were taught the basic tips for writing good stories, taking better photos and videos. Last but not least, there was a photo competition! Here, the participants were encouraged to put their (new and old) photography skills to use. Three winners from three groups were announced at the end of the day (from number 1 to number 3):
At the end of the event, TLC received plenty of fruitful feedback. This included tips for the next learning event planned to take place in March 2020 at Battambang. This was exciting as it would be conducted along with a project site visit.