The Cambodia NOW-Us! Awards Ceremony 
By: Team Cambodia 
Inspired by the global  NOW–US Awards, Cambodia NOW-Us Award was initiated based on Voice's guiding principle of "Nothing about us Without Us." We live in a rapidly changing world, where everything is constantly evolving for the greater good and we are all slowly adapting to it.  However, society can sometimes be biased towards vulnerable people who face unspeakable hate, discrimination and are confronted by barriers that prevent them from fully participating in political, economic, and social activities. Therefore,  the Cambodia Now-Us Award recognised inspiring initiatives from Cambodia that promote diversity, inclusion, and empowerment of Voice's rightsholder groups. 
 The identified 10 groups were selected to a virtual Bootcamp, and have ongoing initiatives led by rightsholder groups to address innovation around diversity and inclusion. The virtual Bootcamp is a three-week program aimed at orienting and strengthening their capacity and revisiting project ideas as well as inclusive approaches along the NOW-Us journey with the support from Voice ambassadors, who are professionals, influencers, and the well-connected issue of a marginal group in Cambodia.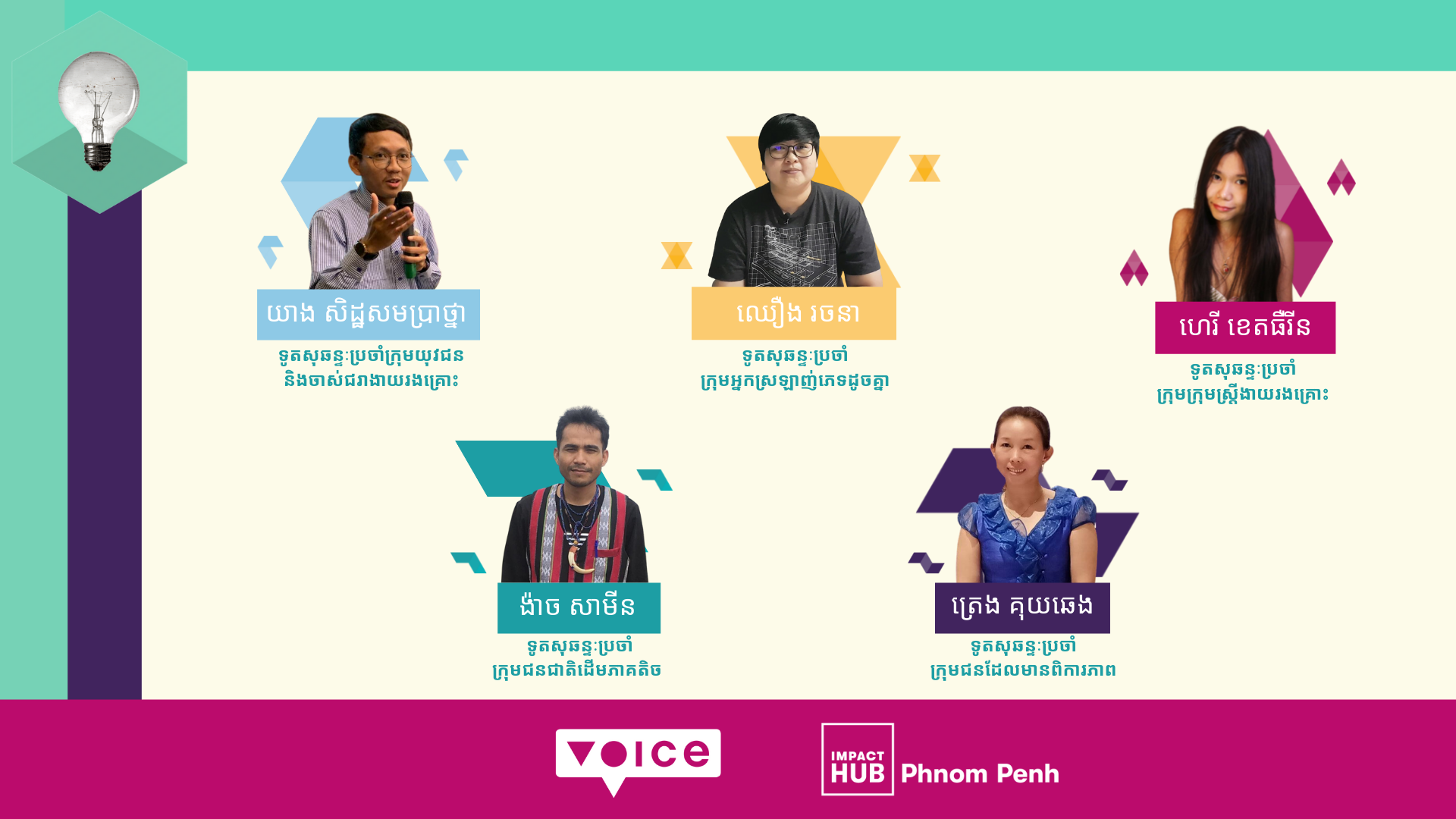 On October 1, 2021, The first Cambodia NOW-Us! Award Ceremony was a great success led by Impact Hub Phnom Penh with a close collection with Voice Cambodia. Potentially, Cambodia Now-Us Award finalists gave the final pitch and were evaluated by jury committees who are full of experience and critical insights for improvement.  
A member of the Jury said;  " It was not easy to decide and agree amongst the committee which group was best for the Cambodia NOW-Us Award, because they are competitive and full of potential to grow in their diversity and inclusion work. This was an exciting and inspiring moment." 
The Jury finally identified top candidates after several round table discussions.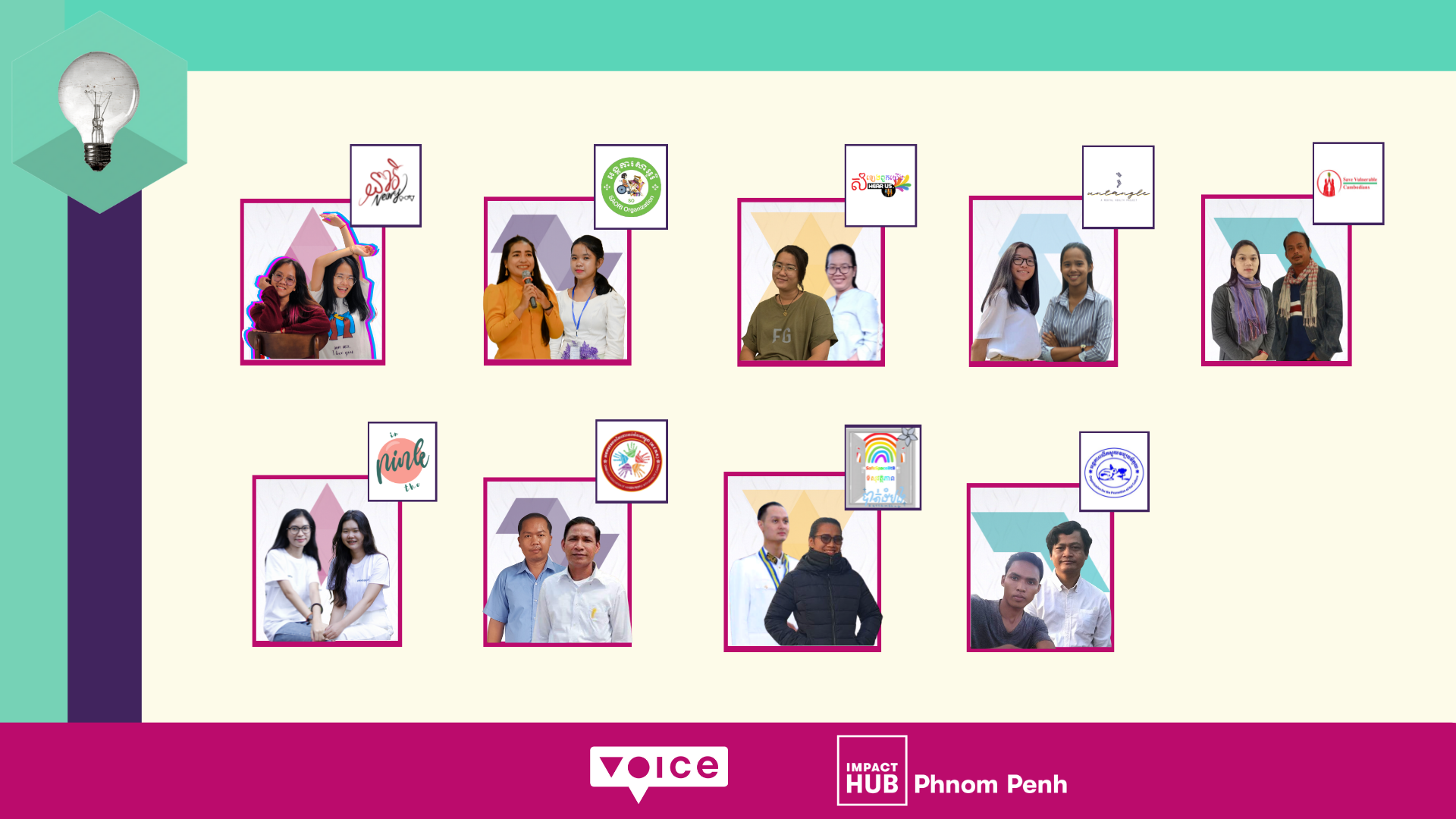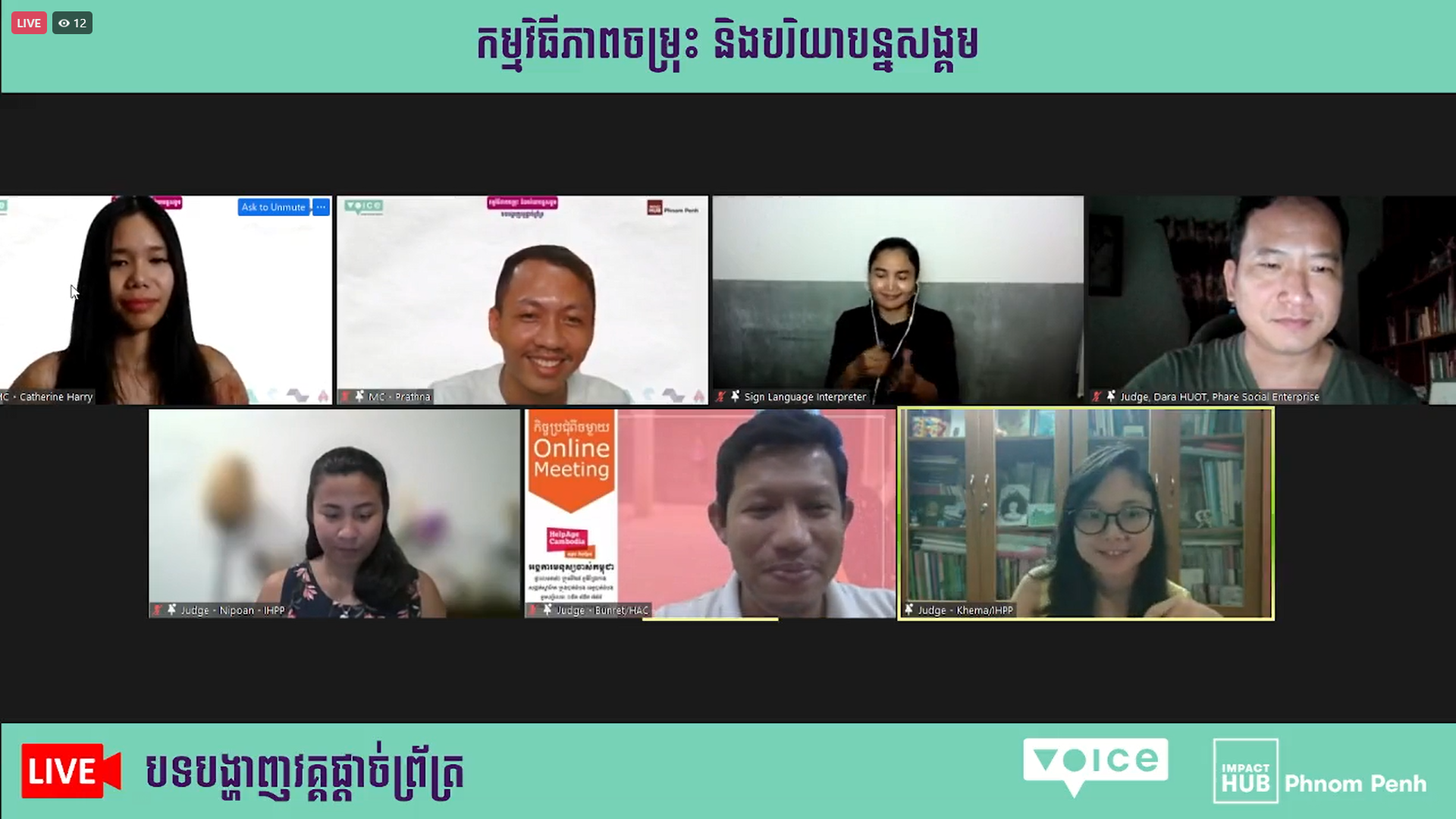 Here are 3 winners announced at the end of the event which are initially impactful projects that we found through NOW-Us! Cambodia; as well as bringing Cambodia to be a more inclusive society.
 Neary an online platform, working to combat negative social norms and stereotypes for gender equality won first place with 25,000 Euros to advance their project #IYOUAREBEAUTIFUL Campaign.  
 Saori a non-profit organization that works for a society where people with disabilities have the opportunity to study skills, obtain decent employment, earn a living, and live a dignified life won 2nd place with 15,000 Euros to further strengthen empowerment and capacity-building toward women with disabilities.  
  SafeSpaceBtB won the third prize of  10,000 Euros to advance their project which is working toward creating a safe and creative space for LGBT youth in Battambang province. 
 "An inclusive society must include everyone, not just 1 vulnerable group but many combined" Ung Sambath, CAHD."