One impact theme: nine perspectives….
Or what happens when you focus on just one impact theme for all Calls for Proposals?
By Emmanuel Waisai, Junior Programme Officer Voice, Tanzania
The Voice in Tanzania team just concluded a two-day kick-off meeting for its newest kids on the block: 1 Sudden Opportunity and 8 Empowerment grantees.
The meeting was attended by staff responsible for Programme and Finance of the nine organisations . Alongside the Voice Country Team based in Tanzania, representatives from the Netherlands Embassy in Tanzania, Rogier Verstraete and Catherine Van Es, also joined. Candid conversations about Voice took place, our ways of working, grantees' projects as well as a discussion around civic space in light of the upcoming general election and its potential implications on the grantees' projects.
But this link to the general election was intentional: we framed the 2019 Calls for Proposals around only one impact theme "increased political participation and citizen engagement". Plus within it a focus on vulnerable young rightsholders, considering the Tanzanian demographics. And we succeeded!
Five organisations, namely Mwanamke na Uongozi, Kiona Youth Coordinate, Integrating Capacity, and Community Advancement Organization, Pathway Foundation for Poor and Inclusive Development for Citizen Tanzania are led by young women and four others, namely Youth Empowerment and Mindset Change Organization, Jumuiya ya Vikundi Vya Hisa Mvomero na Turiani, Tanzania Albinism Society, and the Integrated Development Initiatives in Ngorongoro are led by young men. In terms of workshop participants, we had 9 women and 7 men which triggered hot discussions on women in politics in the upcoming elections.
The Voice country team alongside representatives from the Dutch Embassy posed several questions in relation to the upcoming general election.
Is the upcoming general election a threat or an opportunity in relation to your project?
Is there any link between the upcoming general election and your project activities?
What is your perception of the context when looking at your project?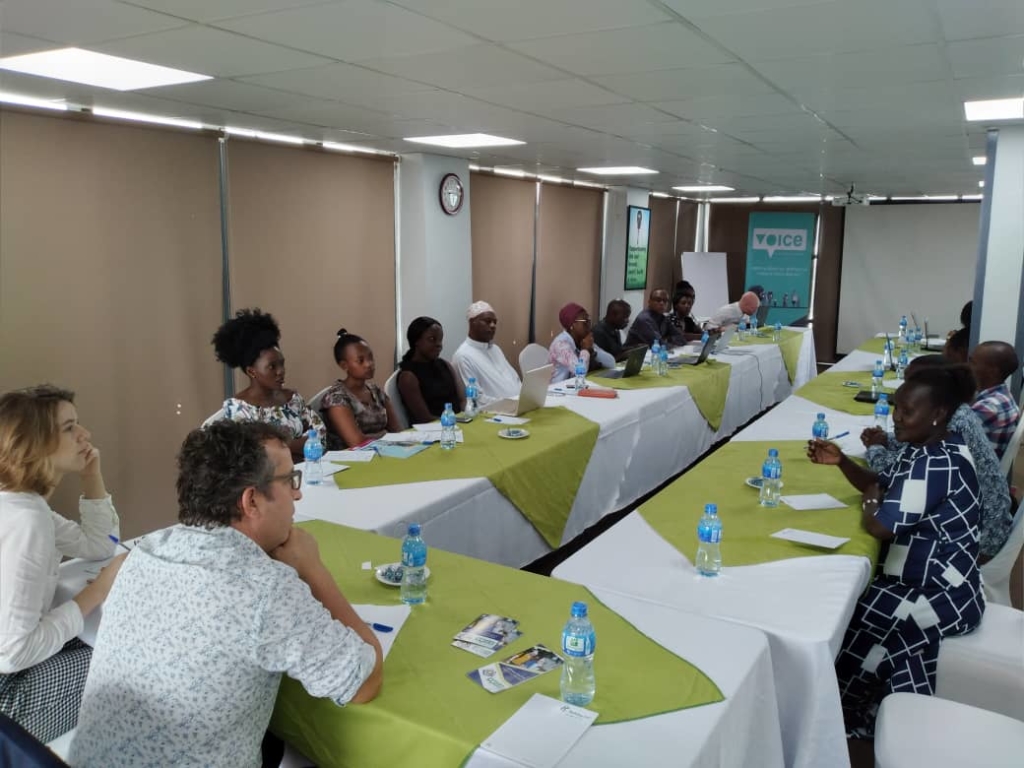 Grantees explained how their projects are linked to the upcoming general election planned for October. For instance, Mwanamke na Uongozi Organization explained how they will mobilise and train 30 young women from different political parties and incentivise many other young women to step up and take part in politics and in the coming General election planned for October 2020.
The grantees also highlighted that the upcoming general election is a big opportunity for them to profile and mobilise constituencies. For instance, Tanzania Albinism Society indicated that they will be preparing and release a charter of demands for PWDs for the forthcoming elections in October.
We will keep you posted on the progress of the nine new grantees and we encourage you to read their profiles. And we have got a special hashtag for this group: #SautiHuruUchaguzi2020 so join us on Twitter!
Now Let's Get Started!