Fani, the young self-driven community champion.
By Selviana Yolanda, Project Coordinator, Aliansi Nasional Bhinneka Tunggal Ika (ANBTI)
"I've chosen Mamuli as a symbol because it is the best accessory for any woman who would like to look even more beautiful in the nuance of traditional Sumba. Mamuli in Sumba means "a womb" and the symbol is sometimes placed in our sarongs.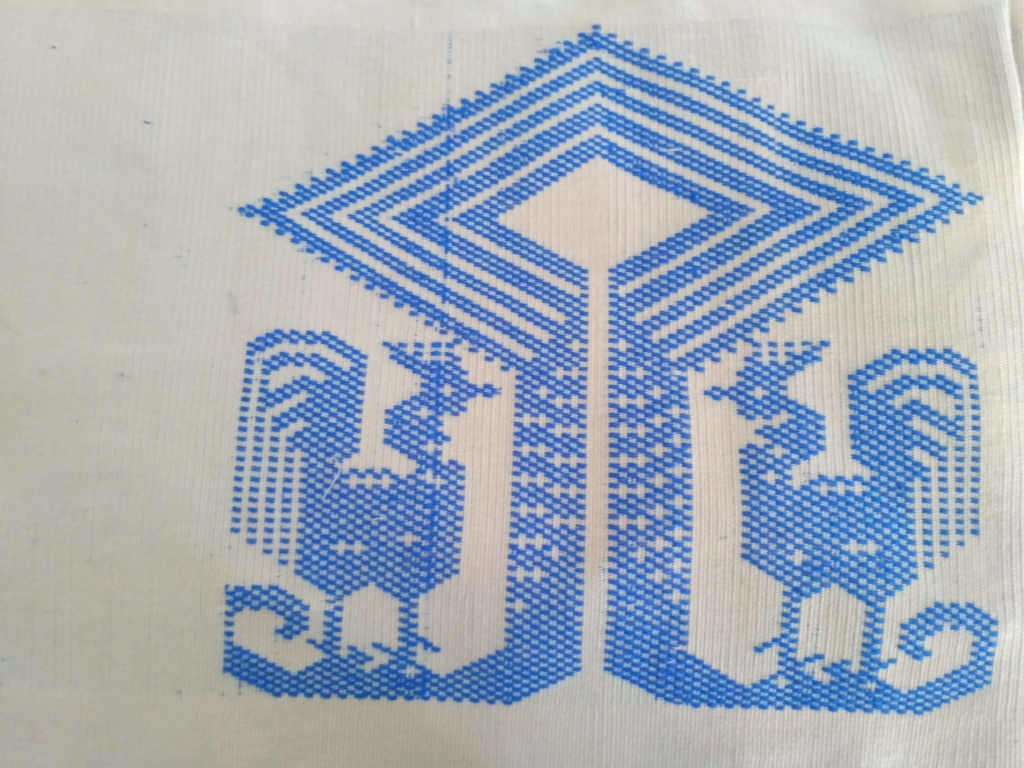 This expresses the views of Maria Stefani Pewali fondly known as Fani. Fani is a young woman from the Marapu tribe, Tarung village, West Sumba, East Nusa Tenggara, Indonesia. In December 2018, she and 8 other young women and 4 young men participated in the capacity strenghtening training for field facilitators conducted by Aliansi Nasional Bhineka Tunggal Ika (ANBTI), a Voice Empowerment grantee from Indonesia.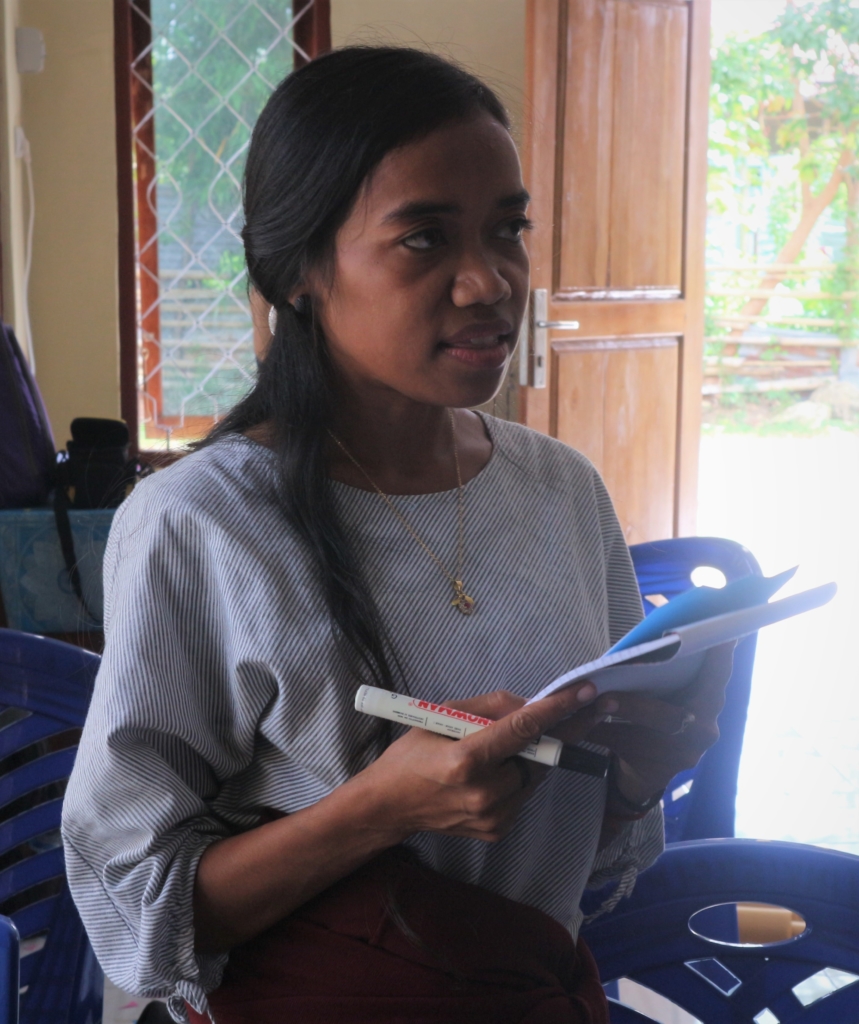 Growing up in the village and practicing the local beliefs of the Marapu tribe is something that Maria is really proud of. In her own words:
"We still practise the ritual of Wulla Poddu. Not everyone really does it but we have witnessed it as a cultural attraction and it is in our cultural lyrics."
Wulla Poddu is an annual ritual of Marapu believers in Sumba, Indonesia. The ritual is a moment of reflection in the lives of the Marapu people on their existence, both as individuals and as communities, and in their relations with the universe and creator.
Born on 11th May 1991, Fani is the first daughter in a family of six. She studied until high school and is now helping her mother to support her family since their father passed away. She helps her mother as a part-time entry-level clerk at the Department of the Population Control and Family Planning in West Sumba.
For Fani, daily life in the village involves working outside the house taking care of livestock, working in the fields, weaving fabrics as well as doing domestic chores. Even though women's work is crucial in a family's life and in the community, women are often seen as second class citizens and subordinates resulting in their lack of participation in their community's discussions. In customary dialogues, the women's place is always in the kitchen and more often than not, their voices are not included in the discussions about the future of the village.
These are the issues that motivated Fani and other young women in the village to start participating in regular discussions conducted by ANBTI.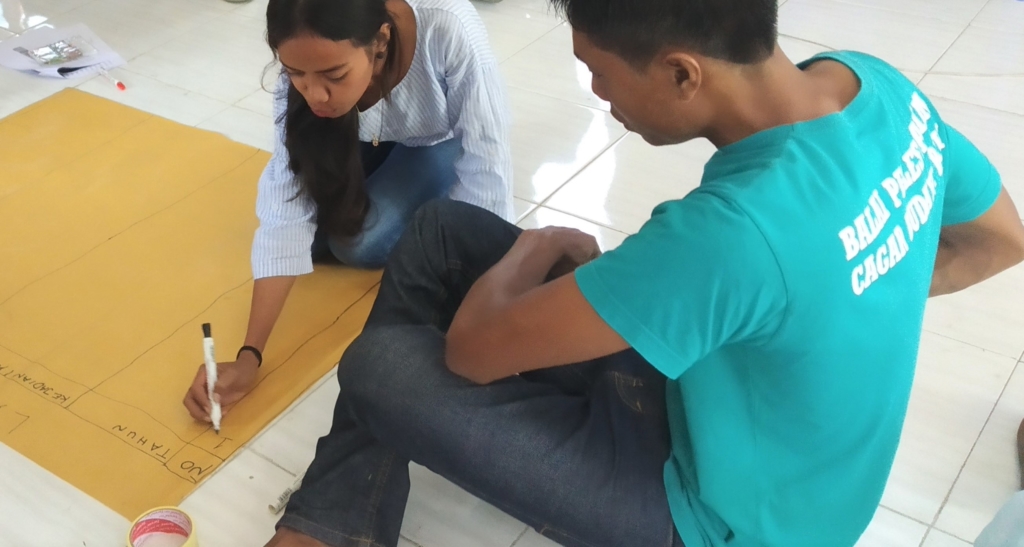 "From the beginning, when I was appointed to represent my village, I have been extremely grateful because it was a rare opportunity and I was so lucky to be there. In every training in the village, the opportunities always goes to the men who are supported by our cultural leaders. ANBTI has given me the experience of learning new things and made me more confident."
According to Fani, the changes she has experienced have influenced her character into becoming a more committed person in matters of her community. Fani now feels at ease in communicating the youths' expectations as she has a better understanding of them from the regular meetings. She said,
"In this training, to be honest, I learned a lot of new things, especially mentally. I was trained to be able to speak and present something in front of many people. As a group, we were taught how to approach the community and how to identify problems faced together in the village. We also watched films about the activities of indigenous people in other areas that defend their environment from damage "
Another significant skill Fani picked up in the training was photography. Fani and her friends now understand the basics of taking photos. This is what she had to say,
"I had practiced taking pictures after the [ritual] installation of the gravestone, but then the memory was formatted and the pictures were lost. I will continue to learn how to take and store photos until I become very good at it. "
Fani and her friends have now joined a group of local facilitators in the villages of Tarung and Waitabar. This group of facilitators called Umma Yamme, meaning Our Home. This is part of the empowerment of women and indigenous youth communities from Marapu, which is facilitated by ANBTI.
A special thanks to Fani for contributing to this article.