Celebrating failures in Niger!
First Voice FailFair a big success
Failure is part of life. Obstacles are an integral part of it. But failures and obstacles are not the same for everyone!
Even for those who are born and have grown up in optimal conditions, obstacles can be a drag and induce discouragement and abandonment.
Imagine being born blind, being born with albinism, being born with muscle atrophy resulting in amputations, or being born in an ethnic community where going to school is associated with disappearing … Imagine only … Because it is all that one can do, to imagine and walk in their shoes – even for a day …
The Fail Fair or the celebration of failure was a unique opportunity for four ordinary people leading extraordinary lives that they wanted to share including the joys and pains of it all. Although at times told with a lot of humour, some wounds remain hidden to the eye. But that did not demotivate the four panellists who never gave up.
Here are some powerful excerpts from the lives of our panellists!
Kadidja Moumouni
Kadidja Moumouni is the President of the National Albino Association of Niger (ANAN).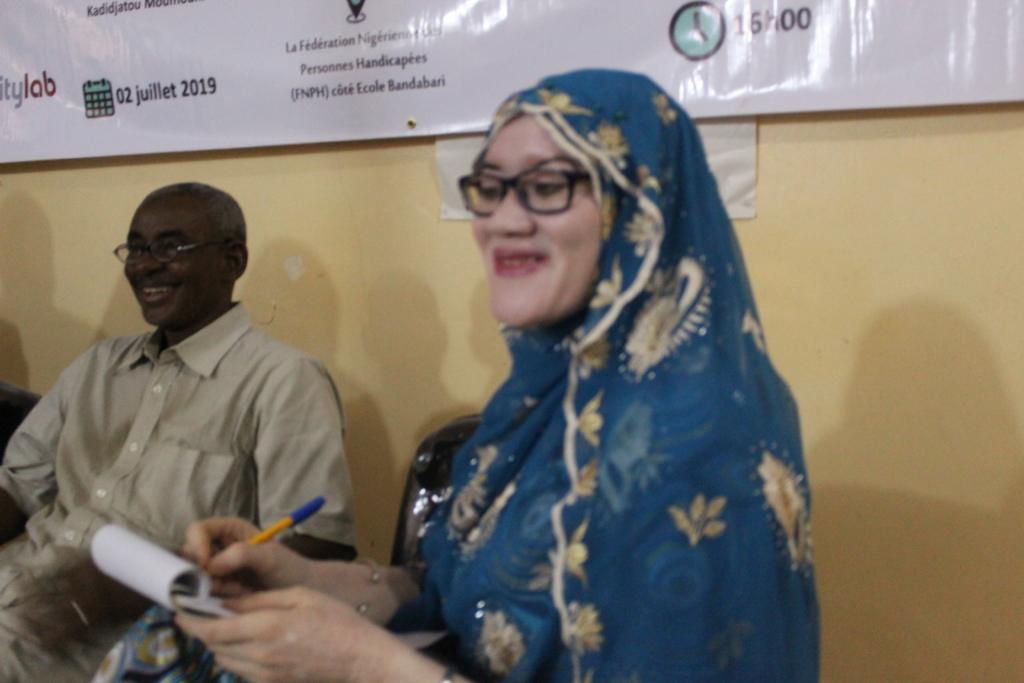 "As you can see, I have albinism. My sister Rahma was my biggest support in school, she was my guardian angel. It is thanks to her that I could l copy the lessons from the blackboard (most people with albinism have bad eyesight). After our separation from high school, I had to go from classmate to classmate to copy the lectures and learn them. Some students refused to give me their notebooks for me to copy the lessons …I stood firm and went to college. Today I am the proud owner of a law degree.
Siddo Nouhou Oumarou
Siddo is the President-in-Office of the Nigerien Federation of Disabled Persons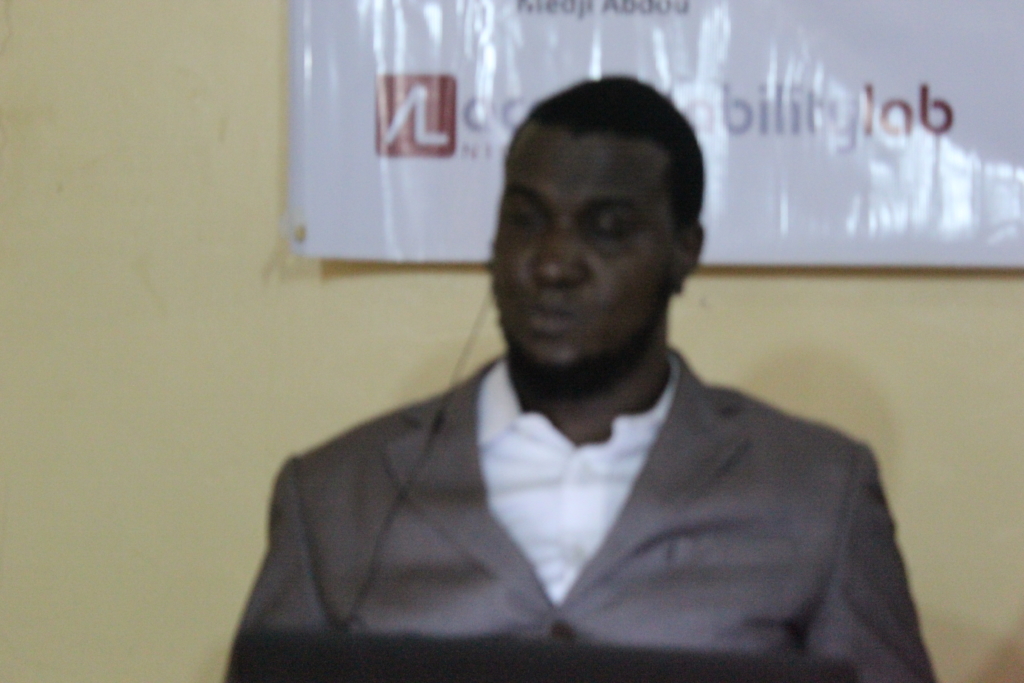 "I was born blind, but when I was little I did not even realise I was. I played normally with the other children and I could run everywhere … I experienced my first discrimination when, at the time of graduating from primary education to entering high school (I had the unique chance to go to the first and only school for blind children …) the then-general secretary of the Ministry of Education said "Sending blind children to school is a luxury that Niger cannot afford"."
Today Siddo is in the second year of his Masters in physiotherapy (among others), with a specialisation in pain management.
Medji Abdou.
Medji Abdou is the President of local NGO ASPEL and a member of the Bororo community, an ethnic minority in Niger.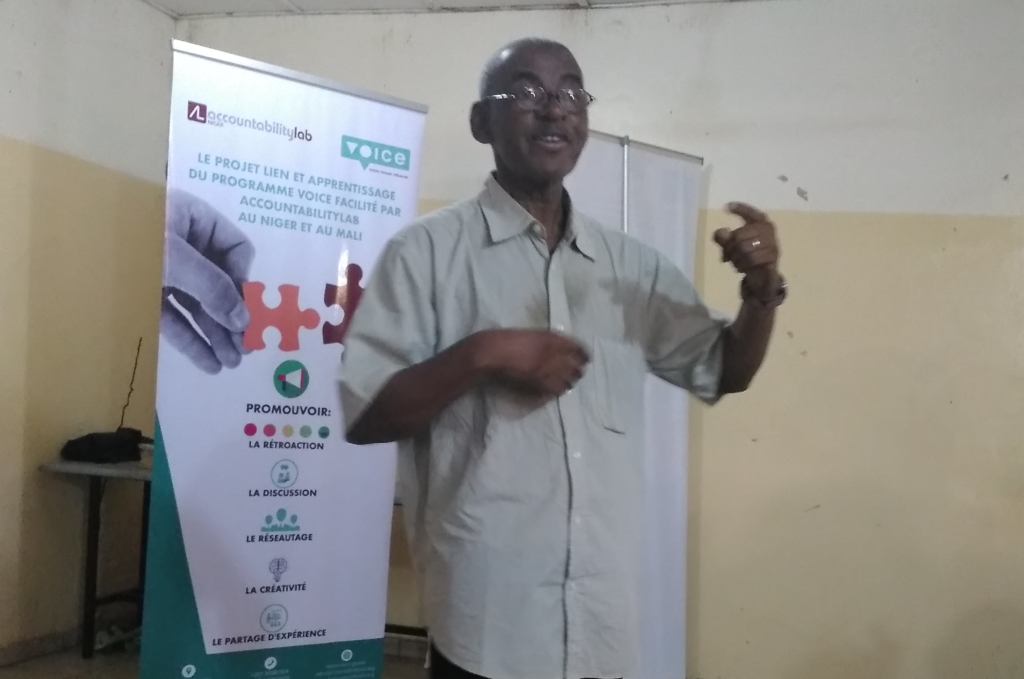 "I did not want to go to school because my mother told me "school is like the army, when you go you do not return … ". The braids on my young Bororo's head were part of my identity and beauty. No longer having them made me the laughing stock of the whole village … Once I was admitted to university, I was finally 'released' from the weight of taunts. I got my master's degree in English before teaching generations of people, some of whom are now senior officials.
Oumalkairou Mahamadou
Oumalkairou is a geography student at the Abdou Moumouni University of Niamey.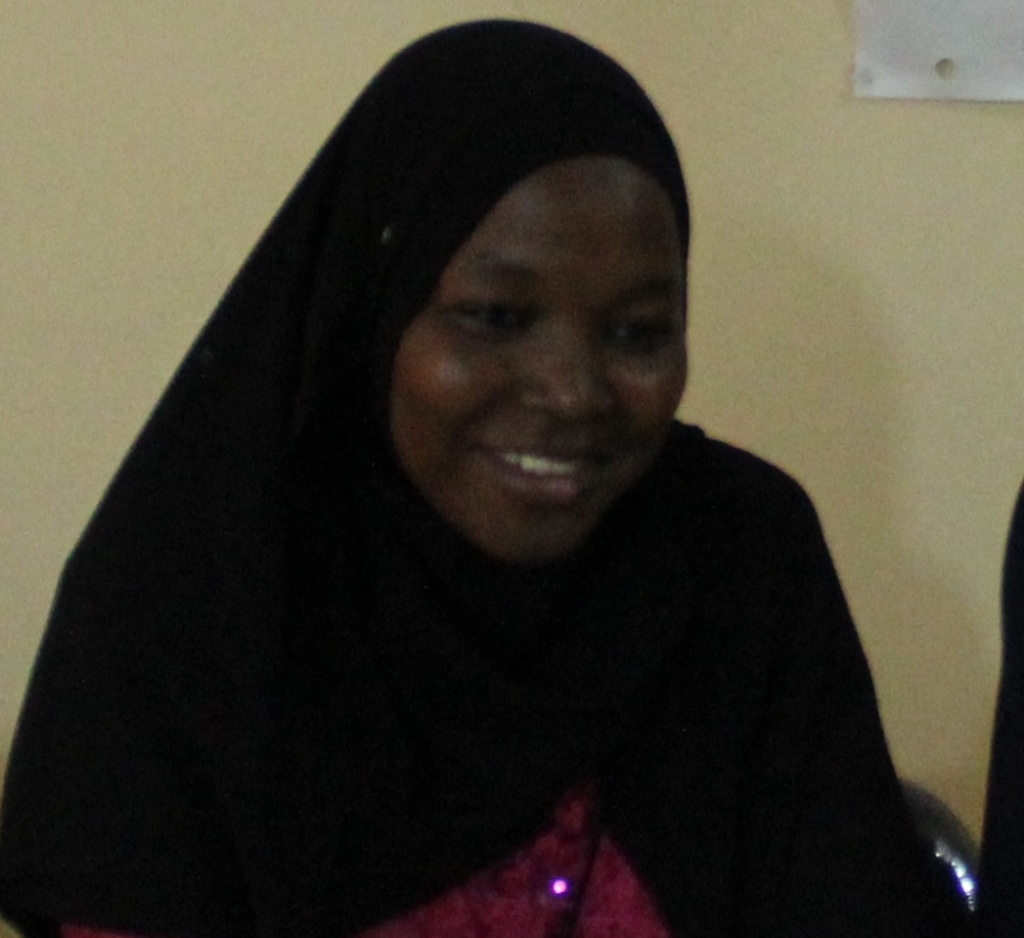 "Some parents were telling their children, you should be ashamed that a cripple brings better grades than you. It broke my heart but I do not regret having continued on the path of school because today I am a student at the Abdou Moumouni University of Niamey."
A special thanks to all grantees and rightsholders who have each in their own way contributed to organising the FailFair and whose stories motivated the participants. A special thank you also goes to the international and local NGOs who honoured us with their presence: Humanity Inclusion, Agirplus, Empow'her, and Arenetheatre.