The language of power, the power of language
From target group to rightsholders
By Marinke van Riet, Programme Manager, Voice
You may have noticed the new, bold home page that we launched at the beginning of this year, including a small creative haiku. The home page exudes a spirit of hope and optimism and forms part of a broader hope-based communications approach Voice has adopted. In this blog, we will explain more about the approach and some of the terms we have embraced. 
Like other responsible donors, we are aware of the power of being a funder and the dynamics that come with it. The language we use plays a critical role in creating relationships that are more equal, trusting and open. We like to choose words that create a space for curiosity and vulnerability, offering opportunities for self-reflection and humility as well as making (reasonable) mistakes. We like to instill hope, rather than fear and talk about solutions instead of problems.  People are put in their positive power, rather than seen as victims.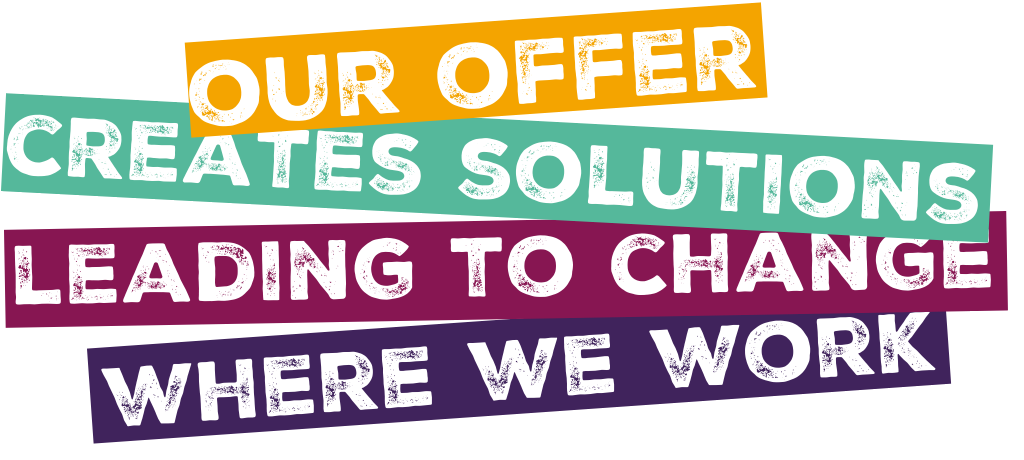 The hope-based narrative does just that – to be bold in what we stand for and want, rather than countering what we don't. Voice is positioned as a fund promoting diversity and inclusion, rather than fighting against discrimination and marginalisation. Target groups and beneficiaries have changed into rightsholder groups to indicate the innate and legitimate claim they can make to demand their roles and rights for an inclusive society. Our Calls for Proposals and application and reporting templates are about your dreams and aspirations, rather than just about problems.
With the Voice team members, we brainstormed on other terms to use, beyond the ones mentioned above. The list below shares some of these, although we are always interested to learn new ones. Keep in mind that some of these may be context-specific and we are also aware that some rightsholders may identify differently, to reclaim words.
Target groups/beneficiaries              Rightsholders
Capacity building                                 Capacity strengthening 
People living with disabilities            People with Disabilities
Old people                                              Senior citizens or elderly
Albinos                                                    People with Albinism   
We empower people                             People empower themselves with support of…  
PS. We haven't been able to find a better term for Women facing exploitation, abuse and/or violence. Can you help us?