Rocking Resilience
Coping with the new world through music
By Kayla Lapiz, Linking, Learning, and Communications Officer -Voice Indonesia and Philippines, Hivos South East Asia
It has been months since the COVID-19 pandemic has gradually—then drastically—changed our lives. Uncomfortable shifts happened but as resilient and resourceful people, we found ways to cope. One creative coping mechanism can be found in far-flung areas in East Sumba, Indonesia where the Marapu communities reside. You might not have heard of them yet but you will be amazed by how they used their musical heritage to respond to these trying times!

The Sumba Integrated Development empowers and supports the Marapu communities to revitalise, document, archive, disseminate, and celebrate their traditional musical heritage with the support of a Voice empowerment grant in indonesia. Before the pandemic happened, community gatherings were organised to hold performances using endangered traditional Marapu music, to transfer the knowledge of the rich Marapu cultural assets. Together with the communities, they crafted a plan on how to keep alive their rich traditional music.

When the global health crisis happened, they had to shift their way of life – just like everyone else. The Marapu communities did this while steering their vision, not just for the programme but as a community. Two of their community members, Ata Ratu and Jekshon, created and performed songs to raise awareness about COVID-19 including health recommendations in their indigenous language. Amazing, right?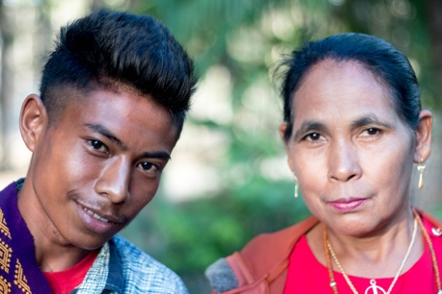 Listen to their performances through these videos:
To know more about what has happened in their community the past few months, you can also take a look at their project report here.