It starts with a spark!
Create fireworks through collaborations
By Kayla Lapiz, Voice, Learning and Communication Manager for Indonesia and the Philippines
We asked our partners in the Philippines what characteristics learners or members of communities of practice (CoP) should have. Some of their responses related to passion, willpower, a risk-taking attitude, curiosity.
But first of all, I think you might have a better idea of ​​what this blog is about if I tell you a little more about (or if I give you a reminder about) Linking & Learning as  well as the CoPs as components. Voice program highlights.
We boast that Linking & Learning is the (innovative) heart and soul of Voice. Then later, L&L earned this label of being the true legacy of Voice. Why? Indeed, it is at Linking & Learning that we recreate the puzzles of the various pleas, themes and learning questions of our partners in order to create this larger image that reflects inclusion and intersectionality. We do this by creating various spaces that encourage knowledge sharing and mutual empowerment between our partners and other external social actors.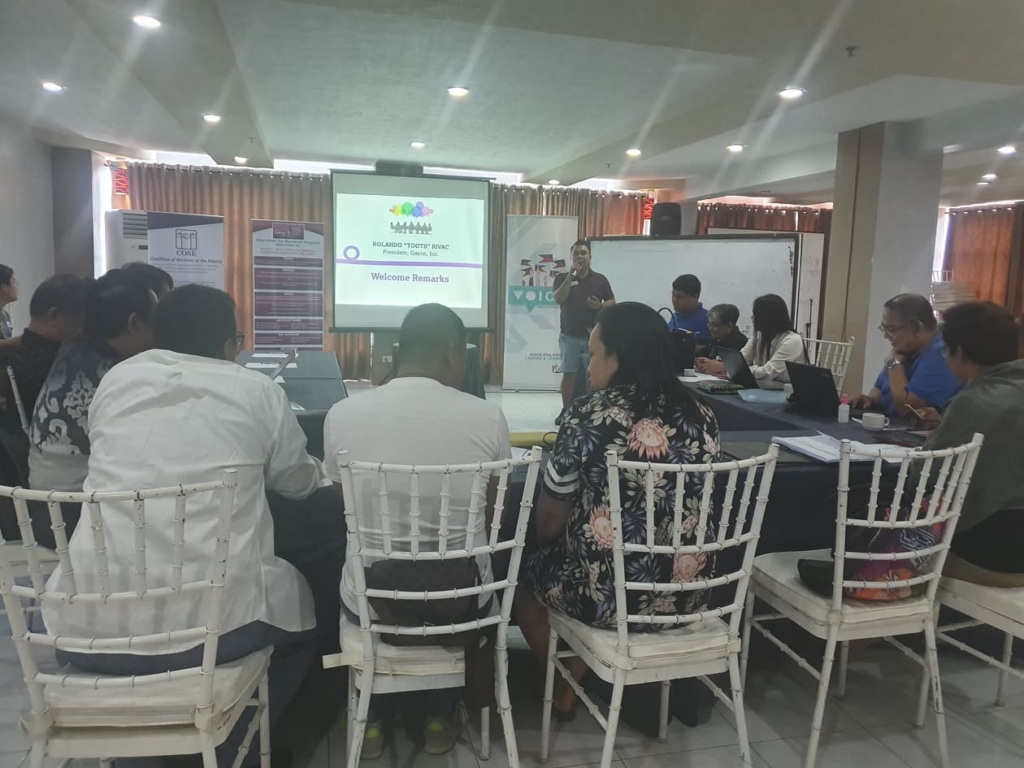 The development of CoPs is one of these spaces where we encourage our partners to explore, share and develop good practices together. This can take many forms: solving a difficult problem, answering a learning question, testing an idea or a tool, or perhaps through a joint campaign or advocacy. All with the aim of developing communities that celebrate lessons learned and failures together, by breaking down silos and creating inclusive social movements. Communities that remain, even after the Voice projects.
Collaboration encourages intersectionality
Everything I just said sounds exciting and easy, doesn't it? Well, I tell you, it isn't. Since Voice is focused on our five groups of rights holders rather than on the issues, we put a lot of effort into bringing these groups together and co-creating with them safe (and courageous) spaces, space where everyone has the chance to introduce themselves, to say what they are doing, and at the same time to understand others, know who they are and what they are dedicated to.
But in this journey that we continue to make, we are very happy with the wonderful progress we have made. In Indonesia, our partners have engaged in major discussions around emerging issues concerning different groups of rights holders. Thanks to WhatsApp, some members of the community were able to draw up a joint declaration concerning the revision of the country's penal code, a national concern which had sparked protests because of the threat it posed for civil liberties, in particular for women, the LGBTIQ community and religious minorities. This COP continues to meet and discuss how to continue to participate meaningfully while calling for democracy. Their next learning question: how could we help to ensure that the well-being of human rights defenders is also taken into account?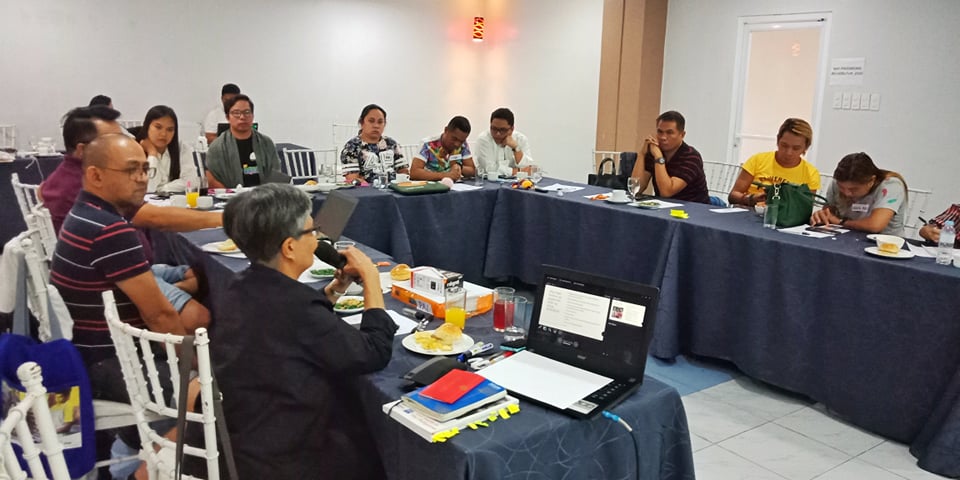 Meanwhile, two of our partners in the Philippines have recently come, very motivated, with an idea that came to them during previous networking and learning events. These are two partners whose project funding period came to an end in the middle of last year on working for and with the elderly COSE, as well as an LGBT Gayon community organization. After reflection and consultation with other organizations, they realized that the problems of LGBT people and the elderly have always been tackled separately. Therefore, they thought it was finally time to put questions and concerns of common interest on the table. After taking part in a forum on LGBT ageing initiated by another organization, it was concluded that there was a great lack of information and discussion around LGBT ageing. What makes that they are not heard and that their own needs are not taken into account. They are now planning to hold a round table discussion to bring this concern to light, with the vision of collecting data on the community.
It is obvious that it is not yet fireworks, but in any case, exciting sparks which are worth watching. "What is worth it is never easy. At least that's what they say. Therefore, we stand guard to see how it will develop.
Sparks may or may not turn into fireworks. And it doesn't matter!
Our main objective concerns more the learning path than the result. Of course, it's a pleasure to hear that rights holders are achieving the desired results and more, but what we are trying to engage them most fully is the course of reflection, with its twists and turns, which could allow them to discover the wider world to which they really belong. In all the efforts that we continue to deploy as well as the energies of our partners, we aim for sustainable development. There is no guarantee that all of these sparks will later shine brightly and give off fireworks. But it does not matter. What is important is to keep this spirit of connection and learning alive, and to keep this spark in ourselves!