The power of Nothing About Us Without Us: young domestic workers
Celebrating female leaders, ex-domestic workers in Tanzania and Cambodia
– Written by Marinke van Riet, Programme Manager Voice
On the occasion of International Women's Day, Voice takes the opportunity to highlight the work of and by young domestic workers, a vulnerable group prone to exploitation and abuse.  Young domestic workers are emerging as a force of nature within several Voice countries (Tanzania, Cambodia, Mali and Indonesia) not in the least due to the women leaders behind and among them. In the case of Wotesawa (All are Equal in Swahili) in Tanzania and the Independent Democratic Informal Economy Association (or IDEA) in Cambodia, the female leaders used to be domestic workers themselves, perfectly embodying the Voice principle and spirit of Nothing About Us Without Us.
This blog is about celebrating and honouring both of them and the young women they stand for.
Ms. Angela Benedicto, Wotesawa, Mwanza, Tanzania
Standing in front of a room with about 50 young domestic workers in Mwanza, (Tanzania), Angela Benedicto founder and director of Wotesawa was sharply dressed on a hot and sticky December morning.  Angela was dressed like this on purpose, not with the goal to intimidate the participants, but rather to inspire. For at the young age of 14, Angela was one of them before she managed to escape the hardship of domestic work with the support of a local NGO and Anti-Slavery International.  Angela decided to devote her life to prevent other young girls from the same fate and founded Wotesawa a local organisation for and by domestic workers.  And in doing so Angela was even acknowledged by the Queen of England for her achievements as a young female leader!
"Do you believe that I used to be one of you?" Angela asked the participants, who were there to learn about their rights and responsibilities as domestic workers, which formed a part of the Voice Influencing grant.  The participants shook their heads vigorously, shouting "Of course not" en masse. And why not? was the next question. Responses ranged from because you are confident and pretty, you dress sharp sharp and you are so hodari (smart in Swahili), illustrating that they think of themselves as anything but having these traits. Upon which Angela shared her life story and the youngsters were in awe, already starting to daydream that one day that could be one of them standing there and addressing an audience.  It is precisely the inspiration that Angela wanted to give and be for these young girls in their journey for more self-esteem and empowerment.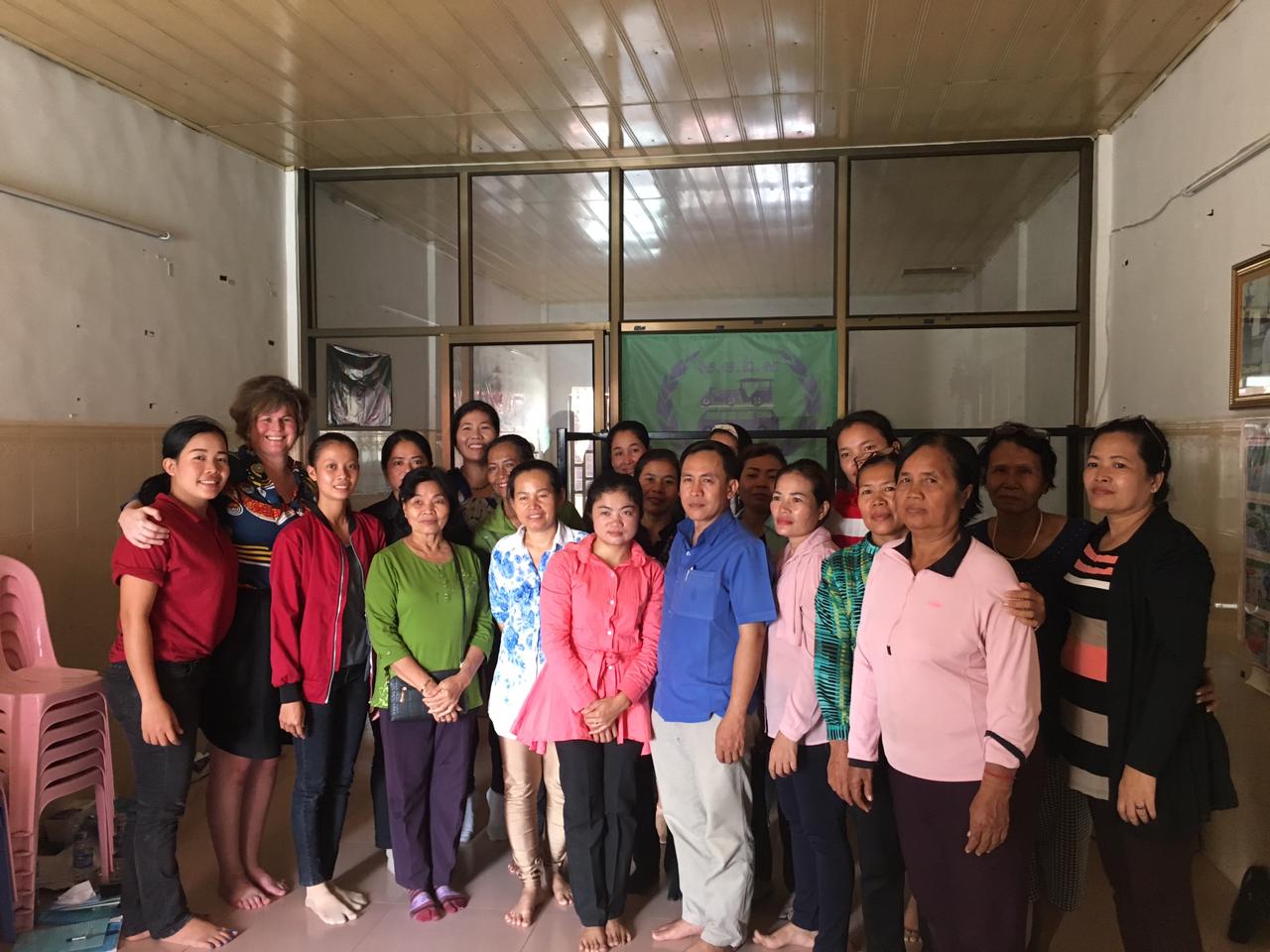 Ms. Samphous Von, IDEA, Phnomh Penh, Cambodia
An early Saturday morning in a small upstairs room in the backstreets of Phnomh Penh we find Samphous Von, a young woman from a village just outside the capital of Cambodia. With the Voice Empowerment grant, IDEA started a training and coaching trajectory for (young) domestic workers in the capital city, making them aware of their rights. This Saturday morning the women slowly trickled in explaining that they were late because of having to seek special permission from their employer to join, often by telling a sweet little lie.
Samphous started the training by doing an exercise asking the women to write or draw their current situation and what they would like to see change. Moving stories unfolded of exploitation and abuse having to work very long hours for little pay, and in some cases experiencing sexual abuse from the father or oldest son in the family. Tears were shed and dried by Samphous who was able to be so close to the women because their story was hers, and her story was exactly theirs.  Although Samphous' story had a happy ending as she managed to use her pay from her domestic work to help her through university, get a job, get married and now have a little boy. She decided to give back to the community of domestic workers precisely because they made her into the woman leader she is today.
And the feedback of the group? They suggested that next time it may be better to meet on a Sunday during their one and only day off.  In one word: commitment.
International Women's Day is about celebrating leadership, compassion and sisterhood.  Angela and Samphous show how powerful the principle of Nothing About Us Without Us is in practice.
We salute you Angela and Samphous for allowing our daughters, mothers and sisters to find their voices!