The Ms and Mr ALBINOS SHOW!
A Malian event like no other
Kadidia Tangara , Communications Officer,  Accountability Lab , Link and Learning Facilitator, Mali and Niger
After 2017 and 2018, the Malian Association for the Protection of Albinos ( AMPA ) organised the 3rd edition of " Ms and Mr Albinos Show " or 'Inedit Albinos Show» from November 21 to 23, 2019. An artistic and cultural festival which aims to give confidence to people with albinism through cultural events and football match sessions. The theme for this year was "Inclusion of the disabled, a lever for peace and social cohesion".
On the evening of Friday, November 22, on the lawn of the Palace of Culture in Bamako, we did not feel fear, shame or stigma in the crowd. With confidence the organisers of this 3rd edition of "Inedit Albinos Show" have shown the general public that albinism is not inevitable.
Through sketches and musical performances, people with albinism have busted certain myths around albinism. Also, a "Miss / Mister" contest to change mentalities and highlight the beauty of people with albinism.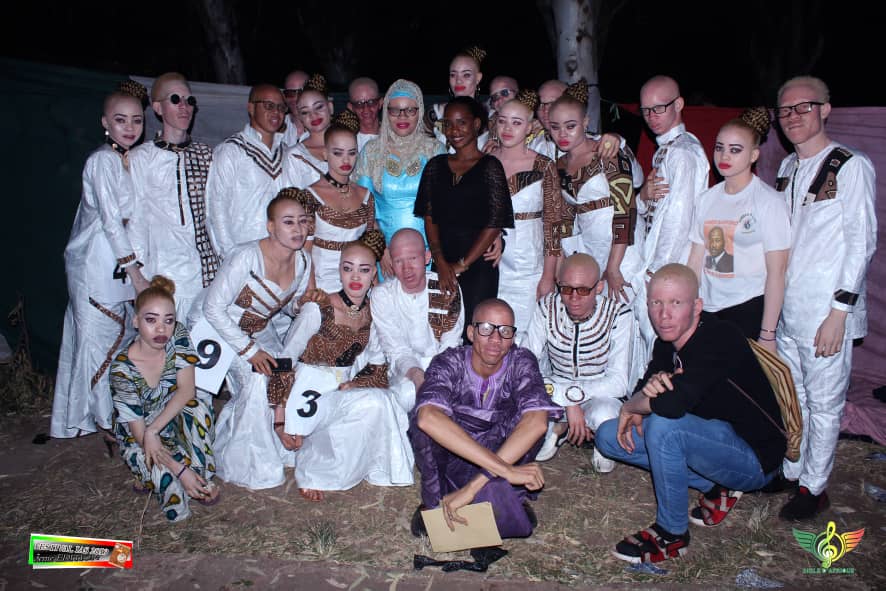 According to AMPA president Aminata Traoré, "people with albinism put themselves on the margins of society because of shame and fear of speaking out in public". The best way to get out of the shame that you can feel is to show the humiliating violence that you may have suffered. The "New Albinos Show" event was an opportunity to offer participants capacity building sessions on personal development.
Several personalities in particular, the coordinator of the Voice in Mali programme, the representatives of the partners of Voice, the Director of FHI 360, the representative of the Town Hall of Commune II took part in the event.
The innovation of this 3rd edition was the awarding of recognition diplomas to certain partner organisations for their availability and their moral and technical support such as Accountability Lab Mali in charge of the Linking and Learning component of Voice.
The media has well covered the event on national TV!
The second day of the Inedit Albinos Show ended with a football match. The team made up of people with albinism opposed the team of young non-albinos of " Djicoroni para " in the commune IV of Bamako.
With a score of 2 goals to 1, the team of people with albinism wins the match "Unpublished Albino Show" act III. Another activity allowing the reinforcement of self-confidence through the practice of sport.