Supporting communities to write their own narrative
By Amanda Lingao, Media Officer, IDEALS Inc.
The Initiatives for Dialogue and Empowerment through Alternative Legal Services (IDEALS) engages in policy advocacy and influencing work, case build-up and documentation for victims of human rights violations, and conducts legal missions to help identified marginalised and vulnerable groups establish their legal identity and/or update their records. With a Voice Influencing grant they are implementing a project entitled Bringing the Vulnerable Outcast and Indigenous Communities to Engage in Management of the Dead and Missing (MDM). This project empowers marginalised sectors of society, especially during disaster scenarios, by training them to identify priority issues, design action plans based on them, and lobby for the implementation of these plans with the government. Their Media Officer Amanda Lingao shares what a community visit looks like in practice
Our car rolled up and down the hill before grinding to a halt. After two hours of travelling from Iligan, we went up the last incline before arriving at our destination. The Lake View temporary shelter in Boganga, Lanao del Sur, sits just outside the edges of Marawi City, its clusters of green roofs lined precisely into rows. From the top, it almost looks like a giant grid drawn on the hillside.
Last year, we (my teammates and I) went to the shelter to interview internally displaced people (IDPs) living there after the Marawi siege. When the war happened in the city in 2017, it left behind a trail of destruction, killing not just militants and soldiers but civilians caught in the crossfire. An estimated 47 civilians died in the conflict officially. However, it is likely that even more perished from sickness and displacement in the evacuation centres.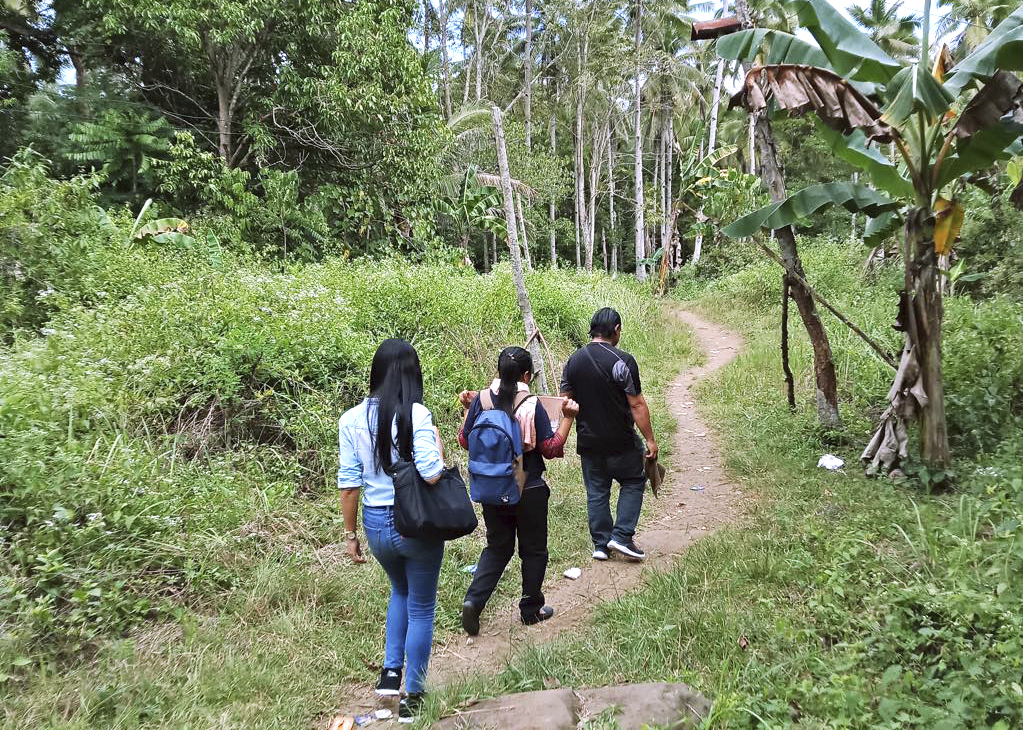 Others who went missing were never found. We were in Marawi to speak to their families. Many of them have not received any support since the loss of their loved ones. Our goal was to support them in engaging the government and lobby for better management of the dead and missing (MDM) protocols so that future disaster victims and survivors didn't suffer the same fate. Initially, we had planned to train the city first responders to conduct more sensitive MDM practices but later we changed this to train the community to lobby for better MDM protocols themselves.
This was harder and more resource-intensive, but we went with it anyway. We found ourselves in Marawi's shelters, speaking to community leaders and families. The project started slow. While we'd formed partnerships with the local government, it wasn't always easy to find victims willing to speak about their experiences. There was also a language barrier that we had to workaround. Every visit to a community involved an introduction to our organisation and a trust-building exercise. Sometimes, we'd ask the staff or local community members to translate from Maranao to get by. But eventually, our team was able to profile more than 100 family members of conflict victims and train volunteers to survey MDM in other communities. This was when things started picking up.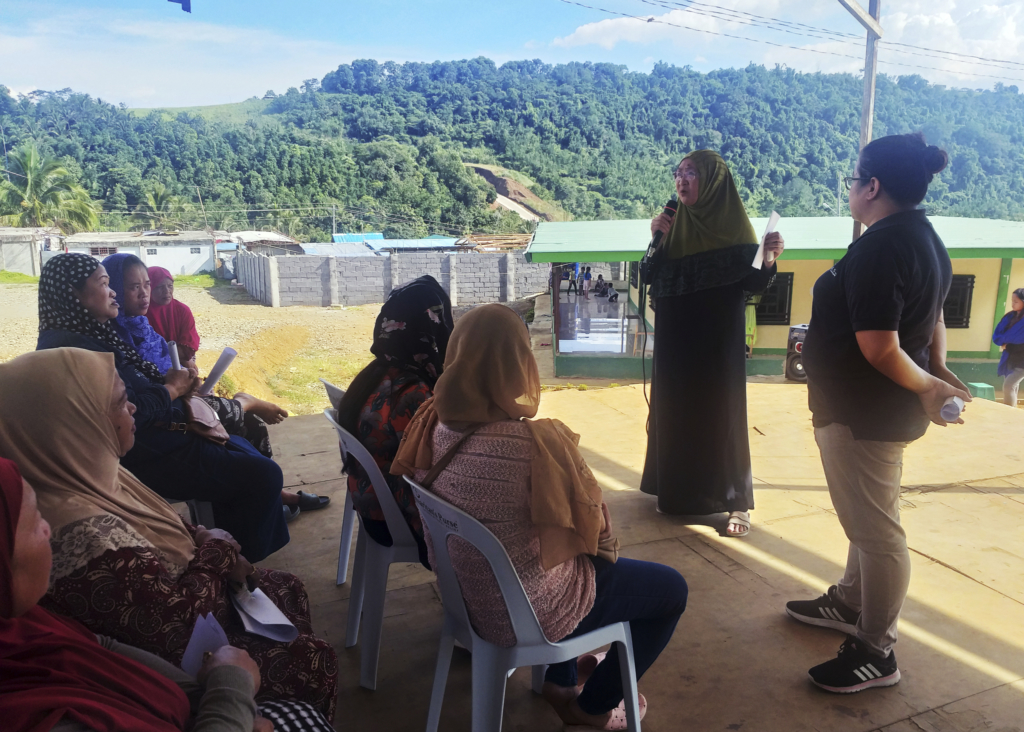 There are always unexpected outcomes in every project. When the volunteers began conducting the surveys, we thought it would be a typical survey. But when we noticed data gathering was moving better than expected, we were reminded of the value of investing in the community. It's sometimes hard to speak of pain, especially with an outsider, but unlike us, these volunteers shared the same experiences with the interviewees. When they started conducting surveys, families opened up. Having a hand at their development also helped empower participants. Community involvement brings a sense of ownership—suddenly, it is not just us helping them, it's them helping themselves.
When I visited Marawi, I interviewed Akisah Lansao, a Maranao woman who would later be one of our most active enumerators. Since she started helping out in the project, she has gone on to survey several bereaved family members in several communities in Marawi.
"I enjoyed surveying because I went to so many places I'd never been before," she said. "When I interview, I feel the loss, the longing of a family who has lost a child, a spouse, a father, or a mother during the siege. With due prayers, I hope those affected by the siege can move on."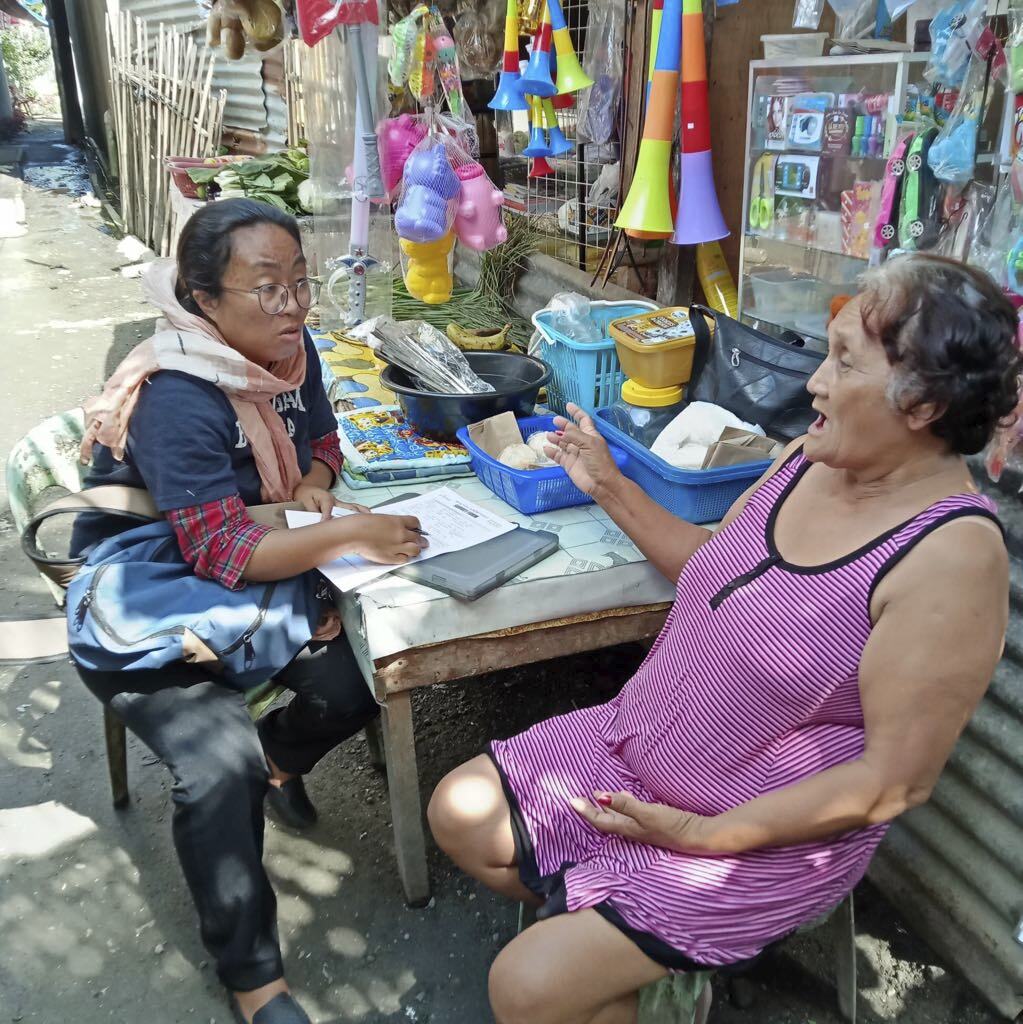 To Jasmerah, another volunteer, this involvement reminds her of how there is always hope to move forward."Even if they have passed, memories still keep the dead alive and inspire us to move forward in life… Each survey is a way for us to create a book of stories to remind us we're still blessed," she said.
When we first developed the project of Bringing VOICE to MDM, we thought it would be better to go through a more efficient route, straight to the first respondents. But I'm glad to say that, even if it makes progress slightly more sinuous, we went to the community instead. Doing so has reminded me that it is their story, not mine; and more than our outputs, what matters is the outcome of our project.
As a development worker, it's important to have the humility to understand that narratives are often extremely personal and that the best way to share them is to help write people's stories—not write it for them.