Stop violence against women and girls
Written by Oumalhere Mamane, Project Manager, Miroir de la femme AJFLT
This is the theme chosen by the association of young girl leaders of Torodi for a talk-debate on the various forms of violence women suffer in their community.
This activity was part of the celebration of 13 May, the national day of Nigerien women, and brought together more than 200 participants, local authorities, women leaders, resource persons and rightsholders of the project.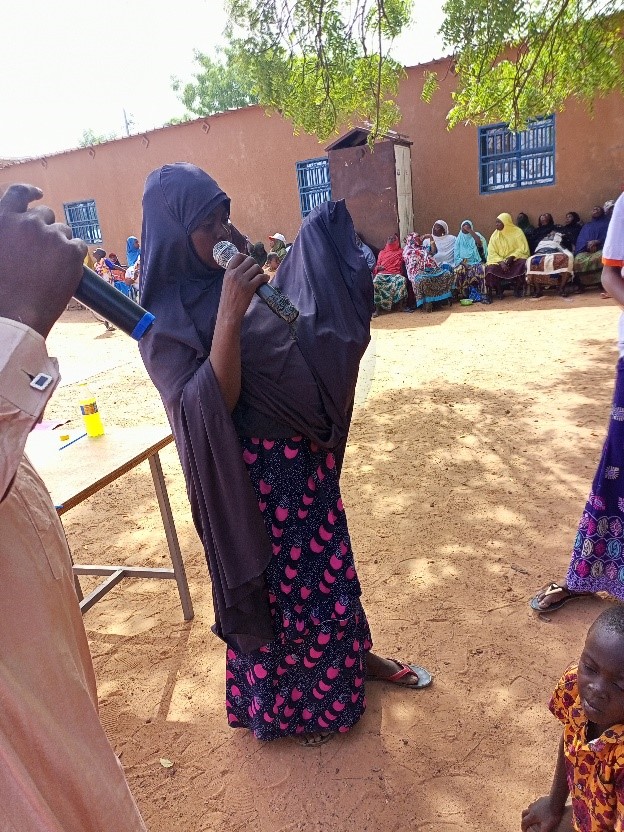 After a short discussion on the theme, an illustration to better reach the audience was made by sketches to raise awareness on the forms of violence that women and girls face, especially in this security context.
The first sketch illustrated domestic violence against young girls to show how society often mistreats them without realising how this could impact young girls.
After this sketch, the facilitator opened a debate to gather the participants' impressions and to list the different types of violence in the commune of Torodi. This was followed by her question: what are the various forms of violence suffered by women and young girls?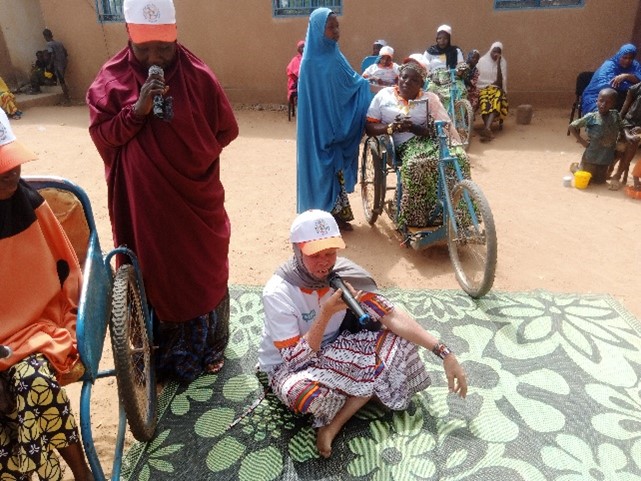 Ladi Belko confirmed domestic violence between a husband and wife, caused by forced marriages where the girl does not love her husband but is forced to accept the husband. There are also cases of rape where adults rape girls, but society never denounces it because, for them, it is a family member, and people have to keep the family secret. But this type of trauma has psychological repercussions that can lead to suicide.
At the same time, a woman named Zalika from Koubo added: last year, our girls who were going to school in Torodi had suffered a form of psychological violence or every time they went down to the village, there was a man who always came to the stream to wait for them. He hides his face with a turban. The children ran every time until some girls dropped out of school.
Saley Mangal brought a little girl to testify, "This girl you see is my niece. She is 100 km from Torodi. She was forced into marriage when she was only 12 years old. She ran away on foot to come to my house.
After an awareness-raising sketch on the violence of early marriages, people with disabilities showed us the dangers and their involvement in the development of their community.