Reflections on the Paza Festival
A participant shares her Linking and Learning memories
By Aneth Gerana, Director Furaha ya Wanawake wajasiriamali kwa Viziwi Tanzania (FUWAVITA)
In early October of 2019, through Voice's Linking and Learning component , we were invited to the Paza Festival. It was my first time to attend an event like Paza. Since the event, I feel stronger and more motivated than ever before. Paza gave Voice partners from Kenya and Tanzania a chance to learn more about people with disabilities and hopefully include them in different programmes.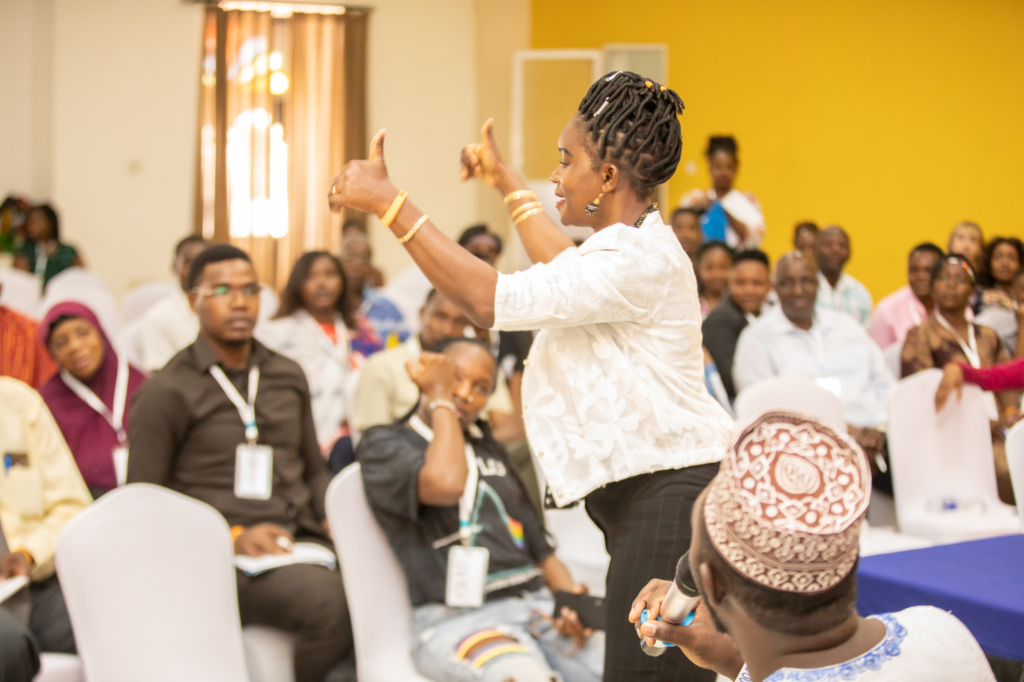 I did one Paza talk and through my sign language interpreter, I was able to share the issues faced by deaf women, their challenges, their joys and how they go through life by telling the story of my life. This was one of my highlights of the 2-day event. However, the best session for me was the group discussions dubbed the unconference on day one, where participants shared their own unique experiences and I learned new strategies for advocacy that I will include in my fight for the rights of women and girls with disabilities in Tanzania.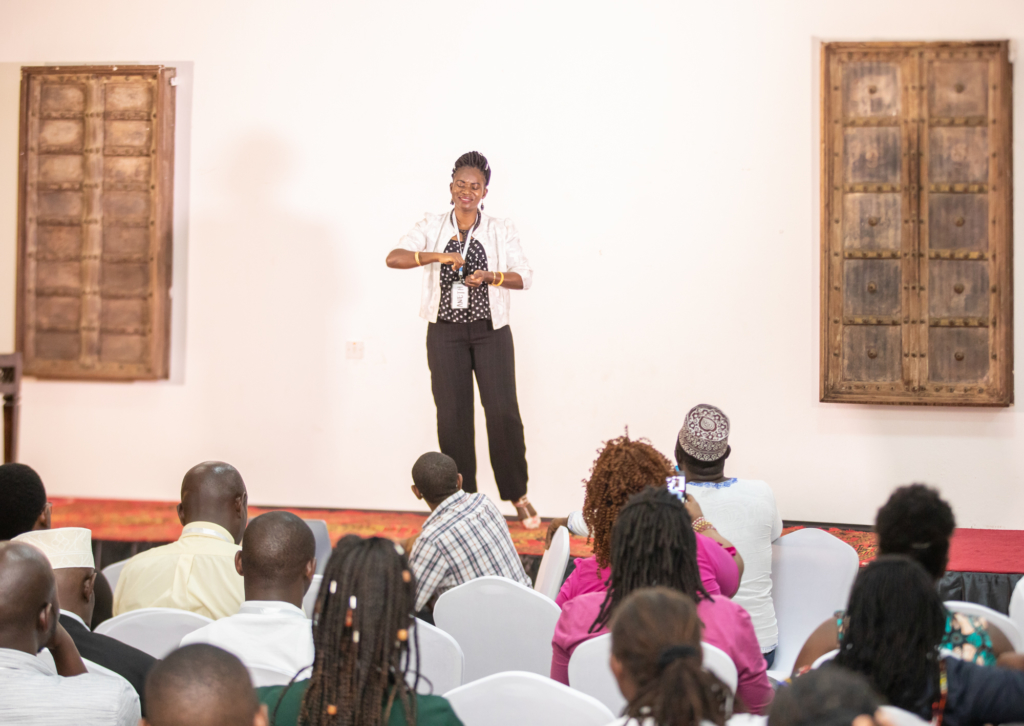 I was able to create a rich network of different stakeholders from Kenya who are working on disability matters as well. They include Cheshire Disability services Kenya and Agency for Disability and Development. We agreed to support each other and work together on disability matters in East Africa. This fuels me to keep working hard to ensure inclusion is not only a possibility but a reality in East Africa.
My name is Aneth Gerana. I am the founder and Director of Furaha ya Wanawake wajasiriamali kwa Viziwi Tanzania (FUWAVITA) loosely translated to Happy deaf women entrepreneurs in Tanzania.
I have been representing my fellow women with disabilities in different national and international meetings, forums, workshop and trainings where I use the opportunity to create a network and find opportunities for funding for women with disabilities for example in 2017, I attended the Pan Africa Humanitarian award conference, in 2018, I attended the Young Africa Leadership Forum. In 2019 I attended the Young African Leadership Initiative (YALI) and became the first person with disability to attend YALI from Tanzania.
FUWAVITA begun its partnership with Voice this year to implement a leadership programme for deaf women in Morogoro and Dar Es Salaam areas, Tanzania. We hope that one day we are able to see a deaf woman in our parliament representing our issues of concern.