Pride in the time of Corona
IDAHOT Facebook campaigns in Cambodia
By Daro Chheang and Teyaorm Mas, Research and Project Officer at This Life Cambodia
Covid-19 is a dangerous disease that is affecting millions of people worldwide. It's not so different in Cambodia. We talked with two members of CamASEAN, an empowerment grantee in Cambodia, who shared what has happened to them during this unprecedented time.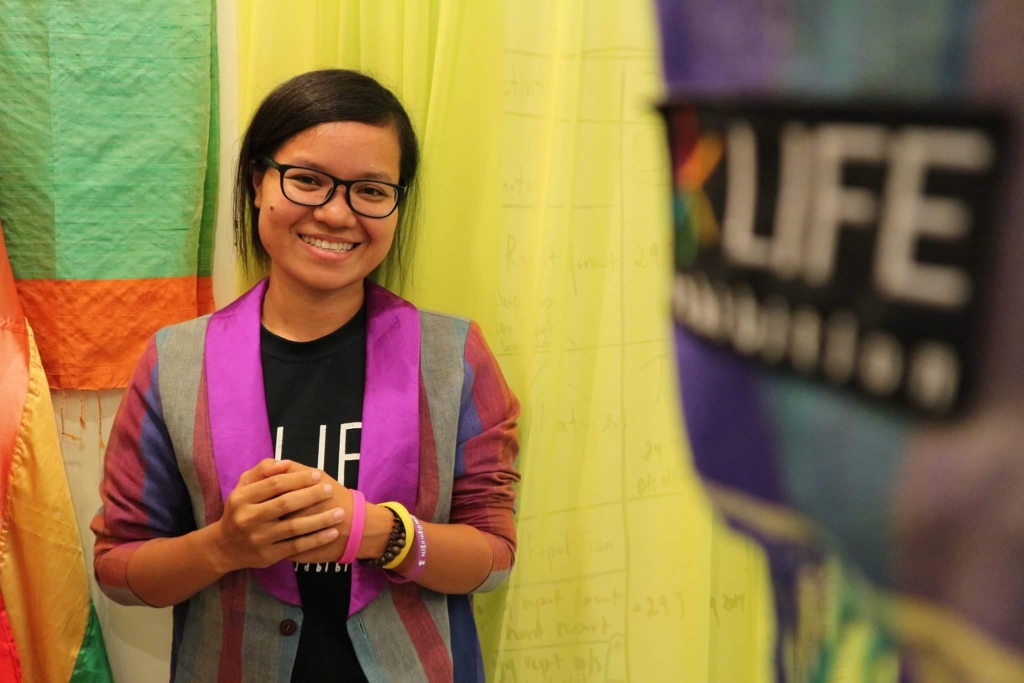 Firstly, we meet Ms Pheung Sophea, a volunteer from CamASEAN. She lives in Phnom Penh and is a human rights activist. Covid-19 affects her ability to work since most of her work involves community visits and activities. Her organisation has provided necessities to the communities but she still sees the heavy burden they bear from the economic impacts of the pandemic. Luckily for Sophea, communication barriers are minimised as she can use her smartphone and access the internet. She is still determined to work from home, collecting stories and photos online, as well as doing community visits with a limited number of people (family-based).
In her own words, "The LGBTI exhibition is supposed to be organised but the local authorities have not allowed people to gather; therefore, we decided to postpone the exhibition and a planned youth's training."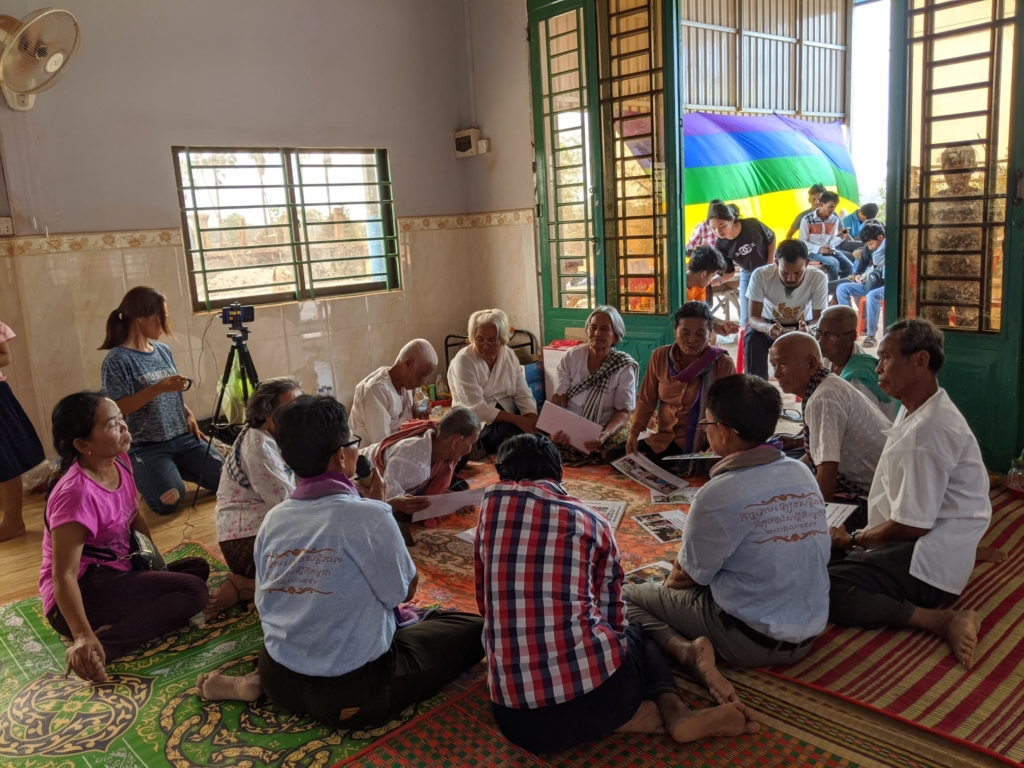 Regarding the IDAHOT this year, even if physical events are not allowed, the LGBTI Pride Week 2020 will kick-off online with the following campaigns and events:
a). Family Acceptance Campaign is a 6-month online campaign on social media that collects photos and videos from LGBTI individuals, their family and friends. The campaign starts 17th May to 10th Dec 2020 through the following Facebook pages:
https://www.facebook.com/MyVoiceMyStory https://www.facebook.com/IDAHOTCambodia https://www.facebook.com/CambodiaPFLAG https://www.facebook.com/groups/legalcounselling https://www.facebook.com/cambodiapride
b. Facebook Live with elderly LGBTI starts 14th to 17th May 2020 from the social media page https://www.facebook.com/MyVoiceMyStory.
Secondly, we meet Mrs Chhoeun, who has been married to her partner for long and is also a CamASEAN activist in Kampong Thom province. She plays a very crucial role in CamASEAN. She has over five years of experience in facilitating and networking LGBTI people in the community, organising events and amplifying their voices through the LGBTI exhibition and other LGBTI-related events, linked to religious celebrations.
We have always celebrated this religious ceremony to keep the love and care we have as LGBTI couples. Now we observe it hoping and praying that our village, as well as Cambodia, stays safe and away from Corona"

Remarks Chhoeun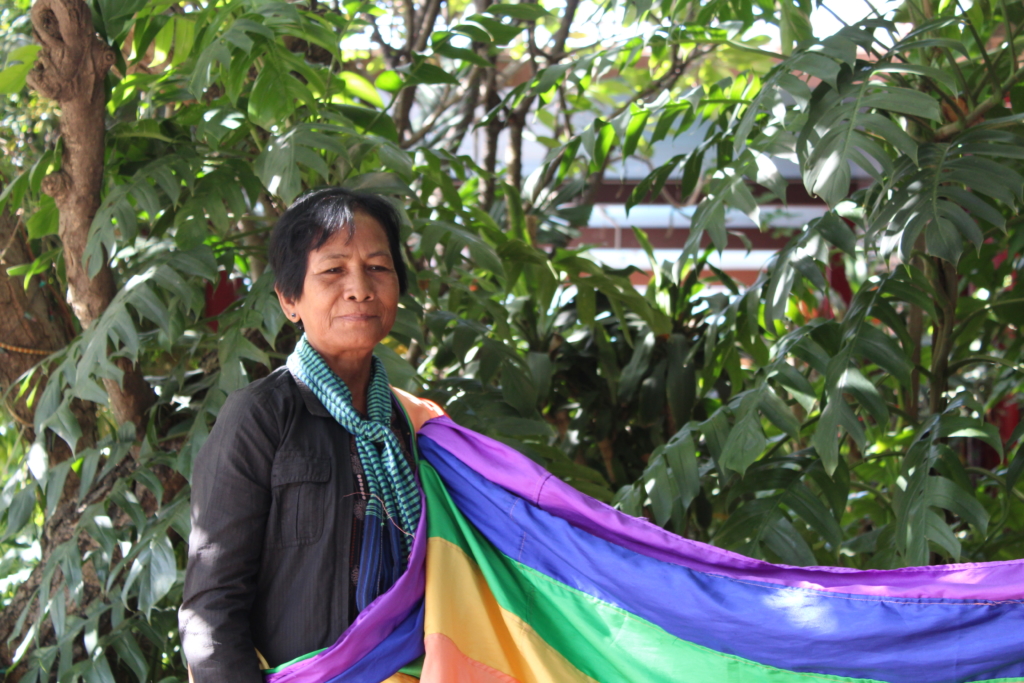 She sees an increasing understanding of LGBTI people in her community after organising the activities and celebrations. It has led to a decrease in discrimination amongst the LGBTI. Currently, she can't go on with her usual work because of Covid-19, as only small gatherings are allowed. Through the networks she has built, she hopes to expand their knowledge on LGBTI issues, and most importantly help in ending stigma towards her community.
We wish them both all the best, in their plans for Pride during these times!