Our first IDAHOT for students, by students!
Claiming spaces in Eastern Samar, Philippines
By Roel Andag, Communications Officer, San Julian Pride
LGBT+ rights advocacy group San Julian Pride (SJP), a Voice empowerment grantee in the Philippines, led a four-part series of activities in observance of IDAHOT 2019 in Eastern Samar. Eastern Samar is a rural area in the southern part of the country characterised by poverty and proneness to natural disasters. As an organisation, we embraced the hashtag #letlovewin -developed by Voice- for the 2019 IDAHOT celebrations and took it up in all our activities!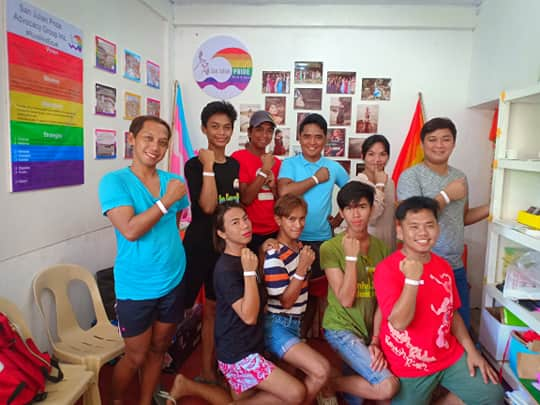 Through UnivLink -the title of our project funded by Voice- we seek to organise LGBT+ students at Eastern Samar State University (ESSU), IDAHOT was leveraged as an occasion to raise awareness about LGBT+ issues and concerns. On May 9, students on the ESSU Salcedo campus presented a Pride dance number during the highly visible ESSU Night, a school and community cultural event, and one of the highlights of Salcedo's town fiesta. When seeing his friends perform, Taon, an LGBT+ student gushed "Nakaka-proud!"
This performance was a public coming out of the organisation that UnivLink is co-creating with the university. A week later, on May 16, UnivLink was at ESSU Maydolong campus where the following IDAHOT activities were conducted: classroom visits to introduce IDAHOT and UnivLink to students and teachers, one-on-one and group discussions with students and staff who visited the IDAHOT information booth, signature campaign on a manifesto of support, 'sasaro' (shared carinderia lunch) with LGBT students, and election of the first set of officers of the LGBT students' organisation.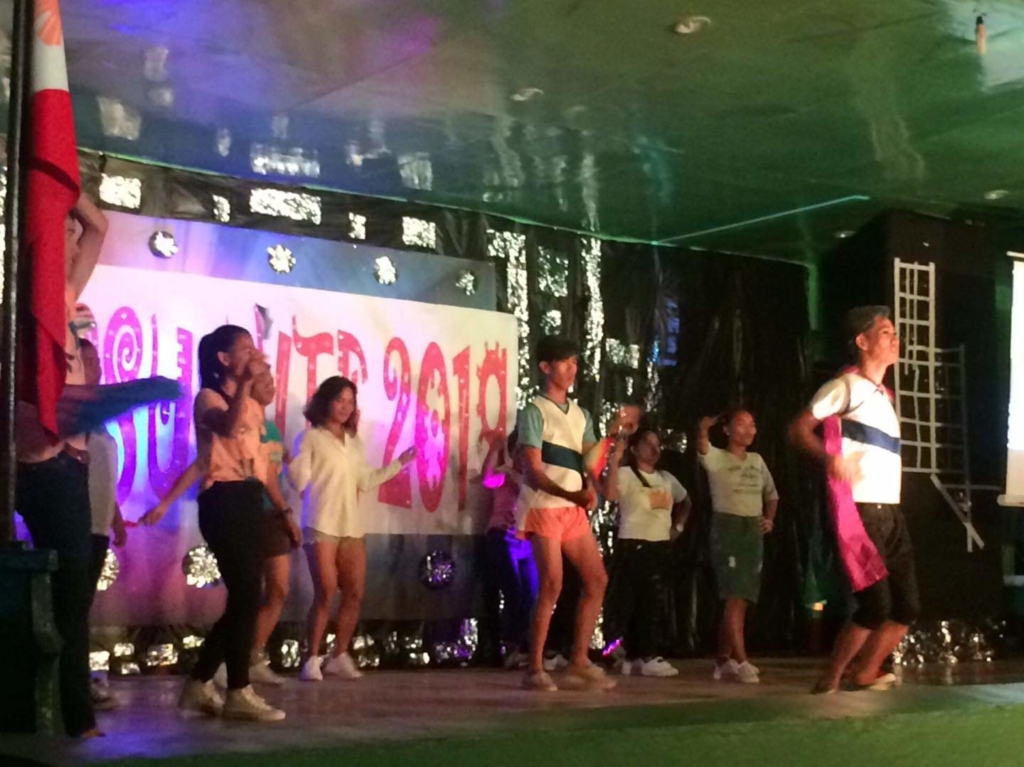 The students were excited to brainstorm about names for their organisation and getting it registered with the university student affairs office. IDAHOT's 2019 theme "Justice & Protection for All" was timely and relevant for LGBT students as many of them experience bullying and restrictive policies that discriminate against their sexual orientation, gender identities, and expressions (SOGIE). Finally, on May 17, SJP members gathered in their office for a roundtable discussion focusing on IDAHOT.
SJP released a 12-point IDAHOT statement containing specific calls to actions addressed at various national and local government agencies and newly elected government officials. The calls to actions are aimed at highlighting LGBT+ issues and at improving the quality of life of LGBT+ people aligned with the 2019 theme of justice and protection for all. With an opening statement, SJP released the action points as captured below.
The IDAHOT 2019 theme 'Justice and Protection for All' resonates deeply with our organisation San Julian Pride that is composed of LGBT+ people living in a rural area characterised by poverty and proneness to natural disasters. Our 12-points call to action is very specific to;
Newly elected Congress representatives and Senators: pass a SOGIE Equality Law;
Newly elected Governor, Vice Governor and Provincial Board Members of Eastern Samar: support and pass a provincial anti-discrimination ordinance (ADO);
Newly elected Mayors, Vice Mayors and City Council and Sangguniang Bayan Members: pass ADOs in your respective city and municipalities;
Provincial and municipal health centers: intensify health promotion among the LGBT+ population in the spirit of universal health coverage, and help neutralise stigma toward PLHIV;
Department of Social Welfare and Development (DSWD): give attention to elderly LGBT+s, most of whom may be living alone and do not have an adequate support system; and involve LGBT+ representation in Disaster Risk Reduction Management (DRRM);
4Ps anti-poverty programme: integrate LGBT+-relevant topics in the monthly Family Discussion Sessions (FDS);
Department of Education (DepEd) and Commission on Higher Education (CHED): implement the directive of Education for All by ending anti-SOGIE discriminatory policies such as those regulating haircuts and uniforms that cause LGBT+ students to stop schooling, and by implementing anti-bullying laws;
Barangay Captains, Sangguniang Kabataan Chairpersons, and Kagawads: strengthen the Barangay Council for the Protection of Children (BCPC) so that children are protected from bullying in the communities, and orient members of Katarungang Pambarangay Lupong Tagapamayapa on gender sensitivity;
Department of Labor and Employment (DOLE), Department of Interior and Local Government (DILG) and Technical Education and Skills Development Authority (TESDA): create employment, skills development and livelihood opportunities for LGBT+ groups;
Local media and social media influencers: exercise sensitivity when handling news that might aggravate stigma toward LGBT+ people;
Provincial and municipal trial courts, the Philippine National Police (PNP) and Bureau of Jail Management and Penology (BJMP): apply gender sensitivity when dealing with cases involving LGBT+ people;
For LGBT+ people in Eastern Samar: get organised.
Voice thanks Roel, SJP and the entire LGBT+ community in Eastern Samar for this article.