Let the voices of Persons Affected by Leprosy be heard!
By the Voice Project Team from the Philippines Leprosy Mission, Inc.
PALs4PALs is a Voice empowerment project in the Philippines, aiming to amplify the voices of persons affected by leprosy (PALs) as we need to tell tell our stories and capture the attention and understanding of the public. It is led by us, the Philippines Leprosy Mission, Inc. (PLM) and focuses on capacity-strengthening of our PALs community in public speaking and the creation of a support system within and outside our community.
As the COVID-19 pandemic continues to affect our ways of working, we focused on producing a video series of our rightsholder participants sharing their journey as a PAL and how we continue to tread through the challenges with hope and confidence. Below is the first of these videos, featuring Norberto "Dodong" Pilar, Jr., one of the participants of the Speakers Bureau Workshop:
Dodong is currently the president of the Hansen's Club, a support group composed of PALs. He is 26 years old and a church pastor. He is one of the people undergoing treatment at the Southern Philippines Medical Center in Davao City. This video is an On-the-Job Training requirement for completion of the Public Speaking workshop. It is also one of the stories we have selected to share with other PALs to keep their spirits up and encourage them to also share their inspiring stories.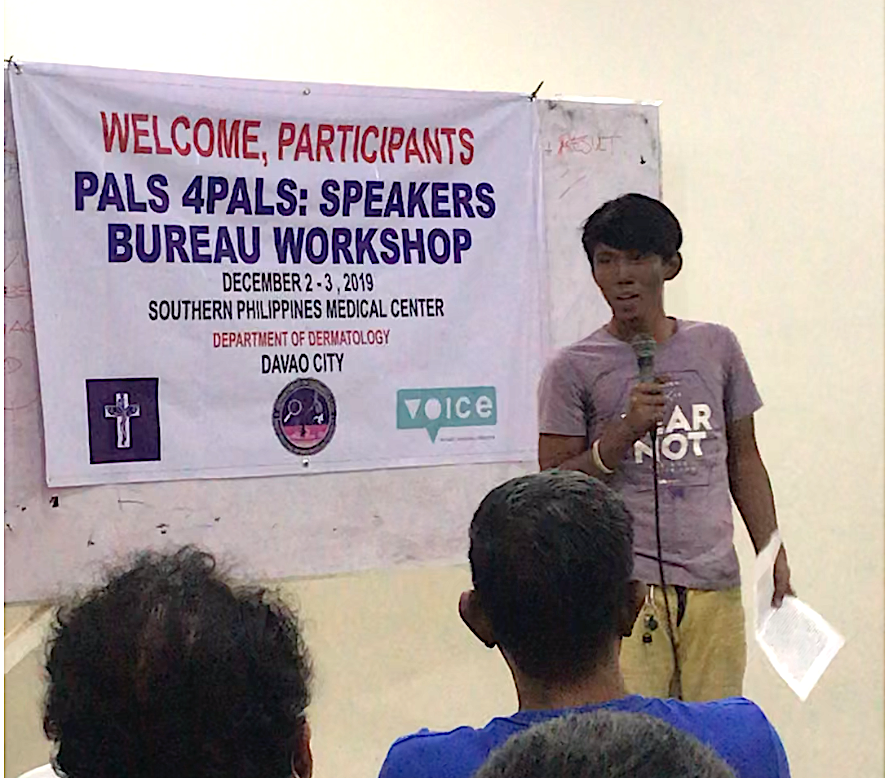 Apart from a series of videos, podcasts are also created by PLM to showcase the Speakers Bureau' On-the-Job-Training outputs. These advocacy materials are ultimately created for the public to hear the voices of our PALs. The videos and podcasts will be featured in the PLM website periodically (one every 2-4 weeks) under "Stories from our PALs" and also their Instagram and Facebook pages. Be sure to watch out for these!