Amplifying the Voices of hunters and gatherers
By the Sentrong Pagpapalakas ng Negritong Kultura at Kalikasan, Voice Project Team
Historically, indigenous people in the Philippines, with a hunter-gatherer background lived in groups, frequently moving from one place to another. This made it a challenge for them to organise and unite in taking a position on development issues. But now, all that is changing.
Through an empowerment project co-implemented with the Sentrong Pagpapalakas ng Negritong Kultura at Kalikasan (SPNKK), the indigenous communities are on their journey towards collectively undertaking actions together, highlighting critical issues affecting them and claiming their political space.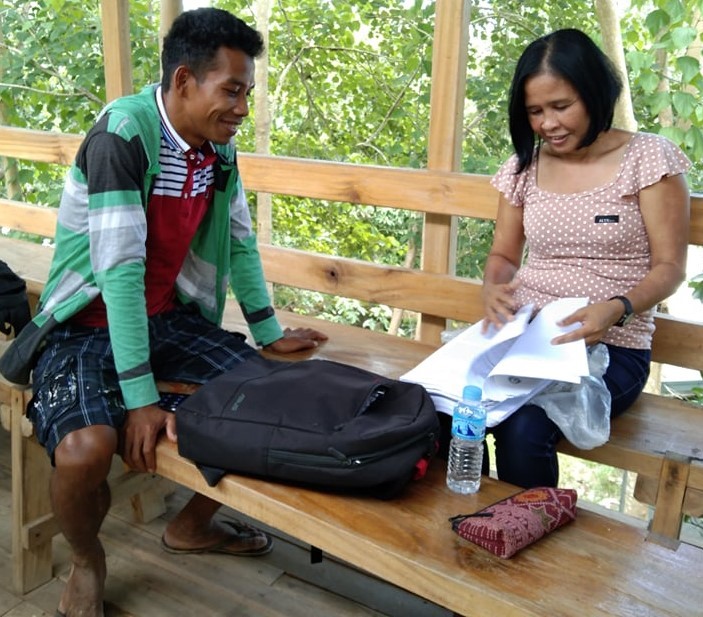 Two members of the indigenous community share their experience in being part of and leading activities under their Voice project. The first story is from Ricky Noblesala, a local community mobiliser representing the Manide tribal community.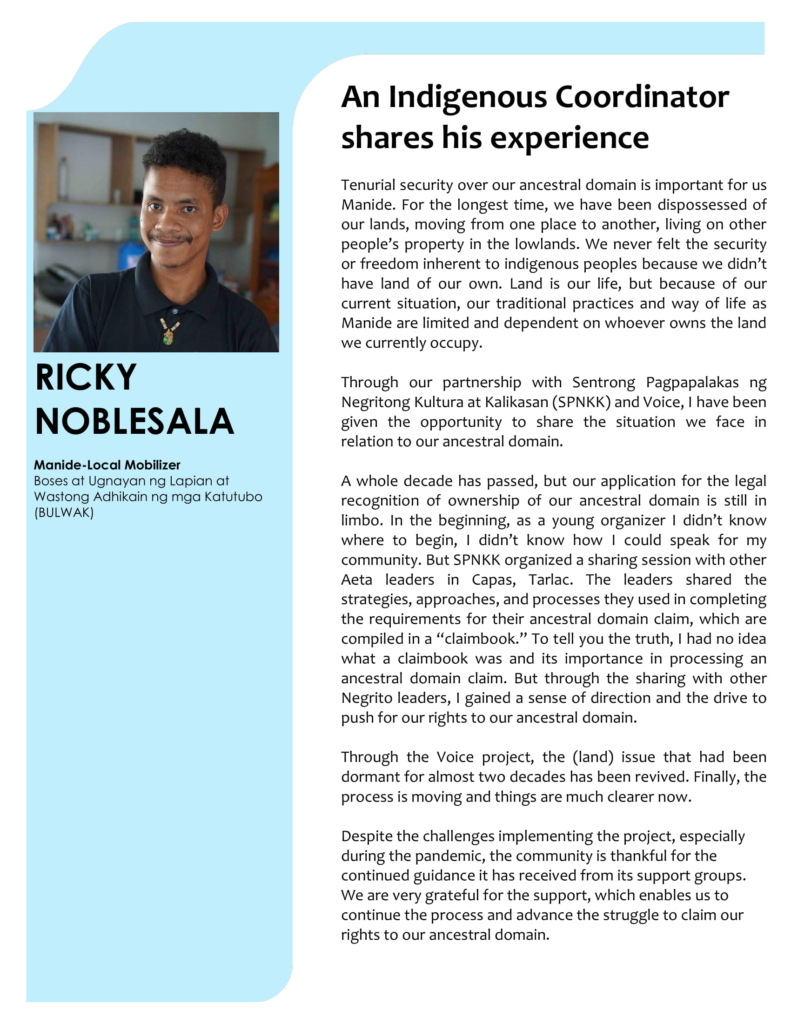 The other story is from Jomar Cirilo, a project manager from the Batak community. Through a video, he shares how the journey has been for him, what the challenges are, and the important experiences that they went through to empower their community.
The project continues to enrich knowledge-sharing not just within their tribes but also with relevant social actors. They aim to discover opportunities to exchange good practices and at the same time articulate issues affecting them to a wider community.