Pride Month: An Opportunity to Link & Learn!
By Marvin C. Echalas from Gayon LGBT Rapu-Rapu in the Philipppines
Gayon Inc. is on its last wave of implementing "Bicol Regional Empowerment for a Sustainable LGBT Community" with an empowerment grant from Voice. Their project empowers local LGBTI organisations through organisational development and building linkages with other community-based and non-governmental organisations (CBOs and NGOs) and local government units (LGU).
The month of June, which is celebrated worldwide as Pride Month, was an opportunity for Gayon, Inc. to collaborate and link and learn sound practices.
Gayon, Inc members; Rolando Rivac – (Voice Project Head), Marvin C. Echalas (Gayon LGBT Rapu-Rapu) and a representative from a CBO, namely Bb. Ruffa Torregozza (Transgender Community of Albay) managed to participate in the various Pride Month activities which were done in three sets. The first set was the Voice x Pride, a film screening event held in celebration of Pride Month. The second set was the first Washington Sycip Memorial Legacy Lecture: Empowering Women, Girls, and Men Through Education, and the last set was the Metro Manila Pride March Celebration and Protest held in Marikina Sports Center.
1. Voice x Pride
The event was facilitated and organised by Voice to show its support for the LGBTI community. Different CBOs, NGOs, and individuals from Luzon participated. The film screening provided a safe space for the group to reflect on the film and relate it to existing issues faced by the LGBTI community. It also provided an opportunity for everyone to get to know who are part of the community, their allies as well as individuals interested in knowing more.
The film event was hosted by Marvin and Bb. Ruffa from Gayon Inc. Apart from leading the programme, they also shared what their project is about as well as the success stories from their partners. They highlighted the story of Gayon Claveria (a partner CBO) which started as an informal group of LGBT individuals but is now an organisation being recognised by the LGU and already heading activities.
"Pride is not just a celebration of diversity but also a sign of protest"

Bb. Ruffa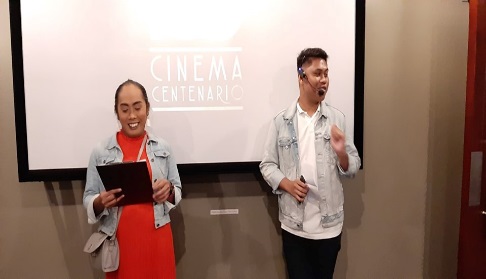 Gayon Inc. was able to interact with other organisations and groups where they learnt about the projects of other NGOs and CBOs and how they operate as an organisation. These organisations shared some of their project outcomes that Gayon could possibly adopt, such as the LGBT employment study in Palawan by ISEAN Philippines, the model of HIV/AIDS one-stop shop clinic by Save the Children, and the Linking and Learning Summit by YGoal.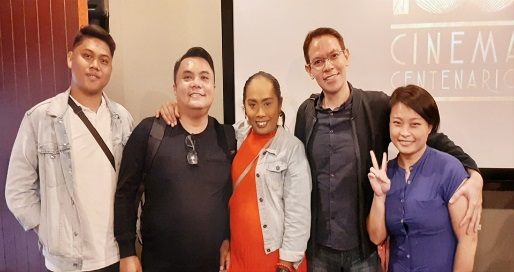 As a grantee focusing on the empowerment of LGBTI organisations, watching the films made Gayon, Inc. realise that they are indeed on the right path of empowering local LGBTI groups to stand up for their rights. The films also gave them ideas on how they can better work with LGBTI groups, such as further promoting and practising the creation of safe spaces.
2. Washington Sycip Memorial Legacy Lecture: Empowering Women, Girls, and Men Through Education
This was the first of a lecture series organised by the Forum for Family Planning, a partner of Gayon, Inc. Gayon heard the inspiring story of Mr. Washington Sycip who is a titan in the business and education sector. This inspired them to think about creating more grassroots-based activities.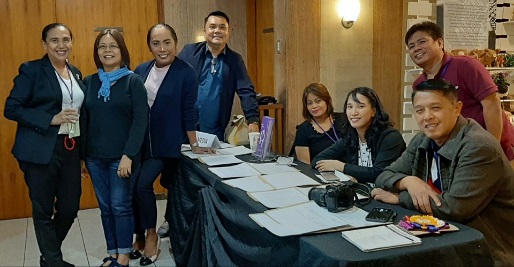 The event was attended by different organisations and known individuals which again gave Gayon Inc. an opportunity to widen its linkages and partners for future projects and activities. One of the speakers during the activity was from the Department of Education (DepEd). Gayon, Inc. had a chance to deliver directly their concerns about the new curriculum in High School including topics on Adolescent and Youth Reproductive Health and HIV/AIDS. They were also given the chance to share their experiences from a previous project, Responsible Parenthood, and Reproductive Health Education School Education Caravan.
Mr. Sycip strongly believes that "You can take away all the material things a man can possess but not his education". This is why Gayon and other organisations were encouraged to create proposals anchored to education.
It was also during this activity that The Forum for Family Planning talked with Gayon, Inc. about the next set of projects to be turned over.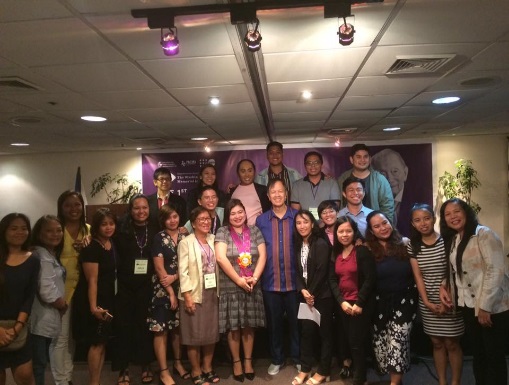 3. 2019 Metro Manila Pride March
The last leg of the Pride Month Linking and Learning activities was the participation of Gayon Inc. in the Metro Manila Pride March Celebration and Protest along with 70,000 other participants from all over the Philippines. This is the seventh year Gayon Inc. joined the celebration.
Joining the Pride March is one of the simplest ways of showing support and love to all fellow LGBTI and its allies.
During the Pride March, Gayon, Inc. had the chance to catch up with some of their old partner organisations like TLF Share. This led to exchanges on ideas and practices like the inclusion of the young key population in every Human Rights and Legal Literacy training which is TLF Share's current project. Gayon Inc. is also using the training module from TLF Share on Legal Literacy.
The urge for passage of the SOGIE Equality Bill could be seen around the Sports Center as people were shouting "SOGIE EQUALITY NOW!" This event encouraged Gayon, Inc. to strengthen its support and participate in the drafting and pushing for a local Anti-Discrimination Ordinance. They are also motivated to engage their local partners from their Voice project in the passage of the SOGIE Bill in the 18th Congress.
The activities they participated in were meaningful. They opened more doors and at the same time provided different perspectives on organisational development approaches especially for community-based organisations. Meeting new organisations with the same vision as Gayon, Inc. helps them have a more meaningful philosophy to keep and hold on to.