I Go Talk!
The first youth summit of its kind saying NO to #Sex4grades
By, Omotunde Adesina, Monitoring & Evaluation officer, I GO Talk Project
Did you know that in Nigeria, female university students are often asked for sexual favours in exchange for good grades? BBC's Eye for Africa made a documentary about this which exposed the scale at which this happens! It shook us to the core and we decided to say ENOUGH IS ENOUGH!
We decided to open up and I GO TALK. was born!
And this is where Voice came in very handy with a Sudden Opportunity grant giving steam to I GO TALK, led by Tribe XX Lab.
This October, the project kicks off its first I GO TALK Youth Summit, the largest gathering of students in higher learning institutions across Nigeria. The goal of the summit is to build collective power in the fight to end Sex4grades and sexual harassment in Nigerian Universities.
I GO TALK is a Nigerian Pidgin phrase which simply means
I will not be silent,
I will tell on you.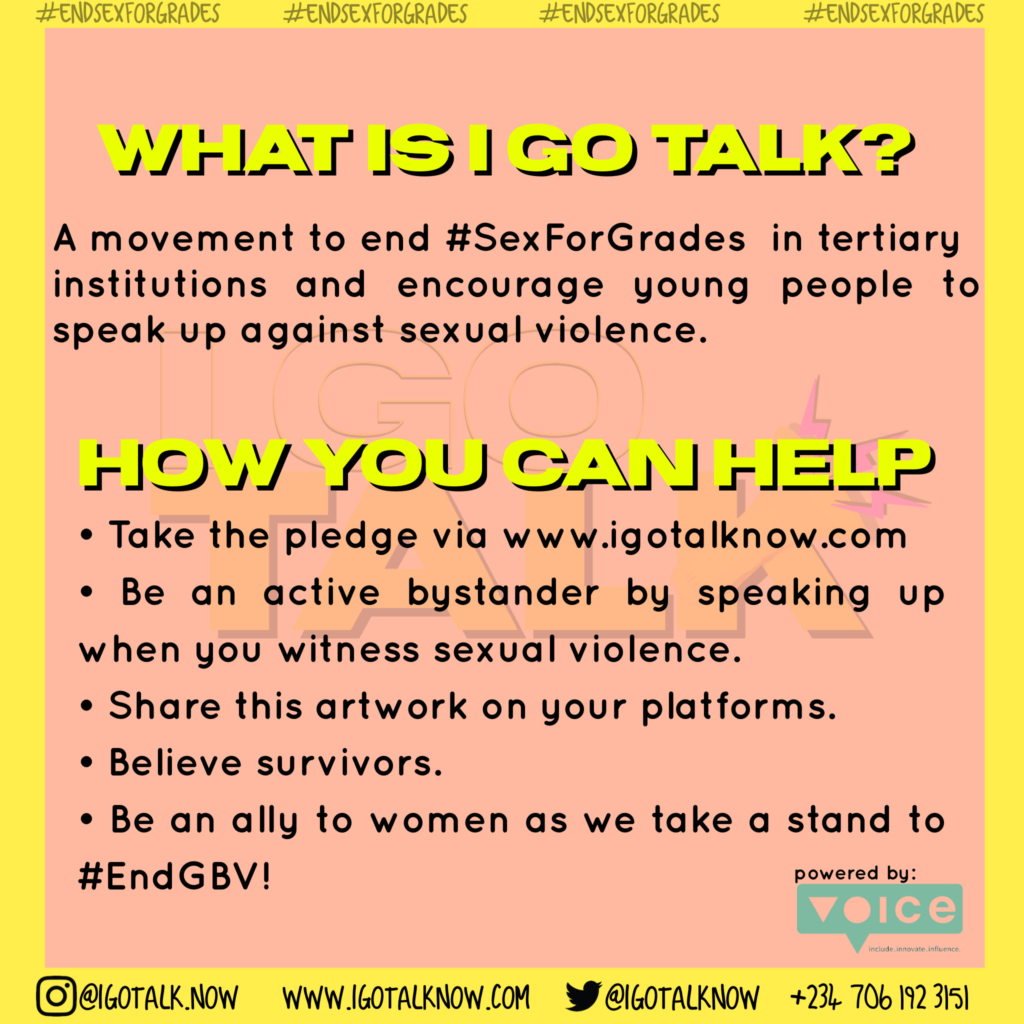 I GO TALK is a double-edged sword of both threat and testimony. Its purpose is to empower women and youth with the feeling of solidarity from the numbers and through empathy.
The youth summit is a warning to perpetrators, that the silence of victims will no longer protect them. It will also serve as a safe space where stories of survival will be shared from the rightsholders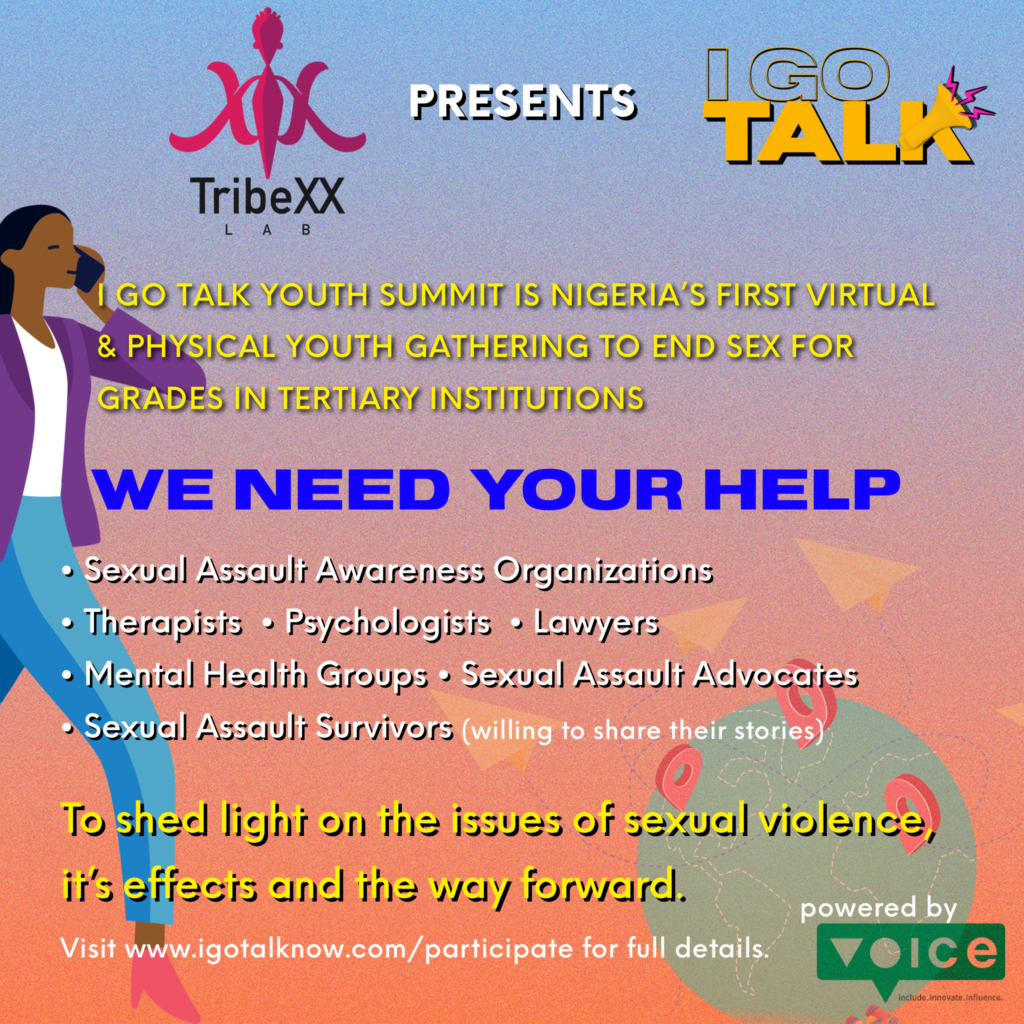 Starting from the 25th of October to the 31st of October, this youth-led event will feature the voices, solutions, and actions of Generation Z leaders who are speaking up to end the silence.
With an exciting mix of virtual and physical events, I GO TALK Youth Summit will:
TALK on the far-reaching effects of GBV in universities,
TALK on how to bring the Sexual Harassment bill to life and practical application,
TALK on consent, bystander intervention and gender sensitivity.
TALK to doctors, lawyers, psychiatrists, lawmakers and political leaders
TALK about survivor experiences and how to support survivors
TALK through robust Q and A sessions, with youth and student leaders and groups on training and workshops, psychotherapy, legal assistance, art exhibitions, music, rap battles and many more.
I GO TALK Youth Summit is here to TALK. Join us as we convene the largest gathering of students in institutions of higher learning in Nigeria fighting to end #Sex4grades