Celebrating different skills
Indonesian Youth with Disabilities showing the way!
By Rizki Estrada, INISIATIF
July 15th is World Youth Skills Day! On this day, we celebrate three incredible youth with disabilities fearlessly treading their way to empowerment. INISIATIF, a Voice empowerment grantee in Indonesia aimed to strengthen the capacities of youth with disabilities to lead and be involved in formal political processes and activities. Along the way, we discovered something or rather someone more! We met these three gentlemen who have defining talents. Allow us to introduce them!
Daden Arga Bisma Ginanjar
Daden Arga Bisma Ginanjar, more known as "Daden", is a 23-year-old young man. His passion and hobby is writing poetry. Because of his cerebral palsy, Daden feels that poetry is the best way to convey the meaning of and express his experiences and feelings, while also hoping to inspire others. His life has been poured into poetry which has led to a collection of his works compiled into two published books, Rindu Kunci Mimpi (Miss a Key of Dream) Parts 1&2. He earns income by selling his poems at exhibitions and other events. During the pandemic, the book sales stopped. However, Daden continues to write and market his work through existing digital platforms to still be able to make a living.
The short video below features one of his works entitled Jangan Kau Berkawan (Don't Be Friends With), which reminds young people to stay away from drugs. The translation is below the video.
Poem Translation
DON'T BE FRIENDS WITH
Dear Friends…
A substance in your injection needle is like
A great shock from the bowels of the earth
Trying to stop your life
A pill in your mouth is like
A hand of a creature that wants to strangle you
For the sake of knowledge,
A conscience voiced,
Stop it all!
Your soul can fly away with knowledge
Or the substances
A time betrayed is impossible
Don't use it
Don't be friends with that pill
The era has said
We are the successors of the nation

To see more of Daden's work, visit his Instagram account: Si Daden Juragan Anom. 
Riyan Maulana
CLEAN IS HEALTHY
Come on, Fellas, let's keep clean
Don't you forget to keep healthy
Because both are interrelated
Don't forget to wash your hands
So germs and virus run in fear
The video above is one of the wonderful songs Riyan Maulana composed. Having limited vision is not an obstacle for Riyan, a blind young man, whose passion is playing the guitar, composing songs and singing. With his skills, he is sometimes invited as a performer to various events. To continue developing his talents and passion, he studies music at a university in Bandung, Indonesia.
Because of the Pandemic, many of his income-generating activities such as singing, being a therapist, a judo martial arts athlete and a temporary teacher in a private elementary school stopped. He has now switched to selling bread, milk, and tofu to earn a living.
Riyan hopes this pandemic period passes on quickly as he is worried about future opportunities. Fortunately, as we entered the COVID-19 period, Riyan got the opportunity to be the live music performer at one of the coffee shops in Bandung, helping him to live off his music.
To know more about Riyan and his music, you may visit his Instagram account: riyan-maulan.tegal.
Sidik Permana
Dropping out of school did not dampen the spirit of this young man we call Sidik Permana. Instead he decided to pursue his passion for electronics. As can be seen in the video below, he has been continuously improving his skills in repairing electronic devices.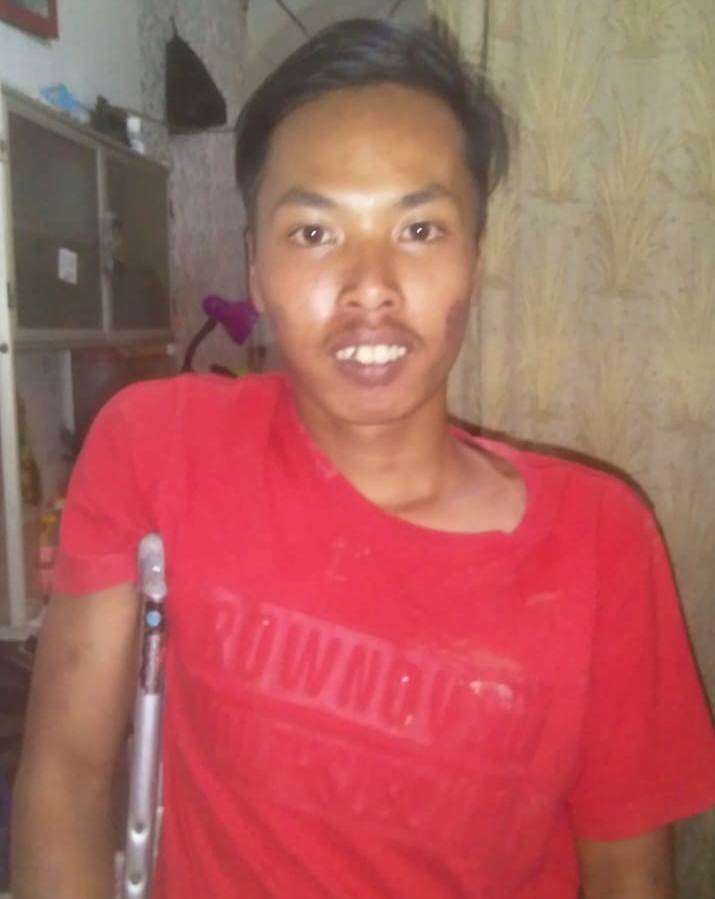 Born with a disability and losing his father early in life, Sidik was bullied in school and struggled with school work. Since he is very fond of matters related to electronics and engineering, he self-studied the field using make-shift tools borrowed from a friend. Now, he can fix light bulbs, mobile phones, gaming devices, among others. He has permanent customers because of his excellent work!
COVID-19 has made the number of his customers to go down dramatically, forcing him to go house-to-house to keep a small income. Despite the situation, he continues to dream of taking an electronics-related course and opening his electronic repair service shop and reach a wider audience.
I hope these stories inspire the youth to pursue their passion despite the challenges and they continue to trailblaze in their unique ways!
Happy World Youth Skills day from Voice in Indonesia!