Access for ALL to sexual health!
Ensuring Persons with Disabilities have equal access to healthcare in Uganda
By Patrick Synole, Information and Advocacy Officer, Uganda National Action on Physical Disability (UNAPD)
The Uganda National Action on Physical Disability (UNAPD), an influencing grantee in Uganda, is leading a campaign engaging the government on inclusive implementation of the Sexual Reproductive Health and Rights (SRHR) policy. Inclusive means a full focus on Persons with Disabilities . Patrick Synole, Information and Advocacy Officer at UNAPD shares some of his insights and tricks!
In our campaign we are engaging stakeholders such as the Ministry of Health and SRHR Service Providers but most importantly leaders and the rightsholders in the disability community. The challenges faced by our community in accessing SRHR services are not entirely due to disability but reflect limited social attention, legal protection and support from duty bearers and the community.
In our campaign, we have been successfully exploring the following strategies.
a) Partnering with and strengthening the capacity of other SRHR mainstream organisations to be inclusive.
We engaged with partners working in the SRHR sector to promote synergy and disability mainstreaming in their programmes. Partners such as Reproductive Health Uganda (RHU), Marie Stopes Uganda, Reach a Hand Uganda and FHI 360 among others. This is done at both national and district levels and has resulted in some changes. For example, FHI 360 together with Marie Stopes worked with UNAPD to sensitise their Social Behavioral change team members on disability and communication for the inclusion of our people.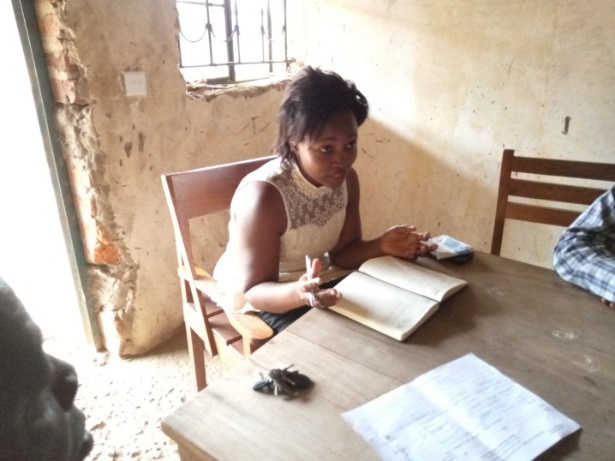 Ms Shibah Namulinda, a Project Officer at Action Aid Uganda – Pallisa had the following to say . "Since we engaged with UNAPD, our eyes are opened. We have been able to include women with disabilities in our programmes. We have disabled people in our shelter homes and more are yet to be mobilised to benefit from our work so that no one is left behind. We have advocated for adjustable maternity beds with a recent one purchased and put at Pallisa hospital. We also lobbied for more beds like these to the health department, and they've pledged to buy more. Menstrual hygiene is a big challenge, hindering some girls, including those with disabilities, from attending school. Therefore, we are looking at getting emergency sanitary towels and teaching girls to make re-usable sanitary towels in Gogonyo Sub County, Pallisa district".
b) Using national commemoration days to advocate for inclusive SRHR services and extend the services through outreach.
UNAPD participated in the World Health Day celebrations of 2019 and the International Women's Day (IWD) in 2020. This was to raise awareness of disability-specific SRHR needs among partners, donors and stakeholders in the health sector. During the IWD pre-event, there was an organised, mobile public address system within the community of the host district. It conveyed messages of available services at the health camp and encouraged ALL community members to come for free services. This was coupled with a radio talk show in Mbale to further amplify the voices of advocating for more inclusive health services at local levels. Lastly, the disability community marching on the D-Day of the National Commemoration of IWDs highlighted the need for effective participation of ALL in planning, implementation, and monitoring of health services to ensure that NO ONE IS LEFT BEHIND.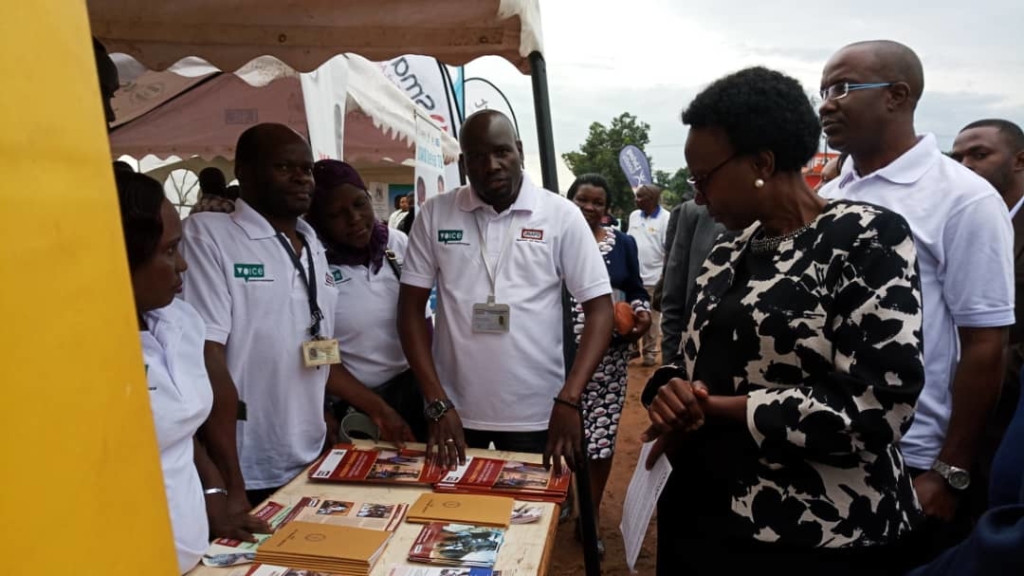 c) Engaging district health service providers to provide inclusive SRHR services at the local level:
Health workers provided SRHR information on radio talk shows. They appealed to their colleagues to adopt a positive attitude while delivering SRHR services to the disability community. The talk shows also aimed at encouraging people with disabilities to freely seek SRHR services. During the IWD pre-event health camp in Mbale, the health workers at the camp in coordination with UNAPD ensured that the space was disability-inclusive. They made sure that sign language interpreters were available, that the venue of the camp was accessible to wheelchair users, and that the health workers had a positive attitude. Additionally, cancer screening and family planning conversations were also available.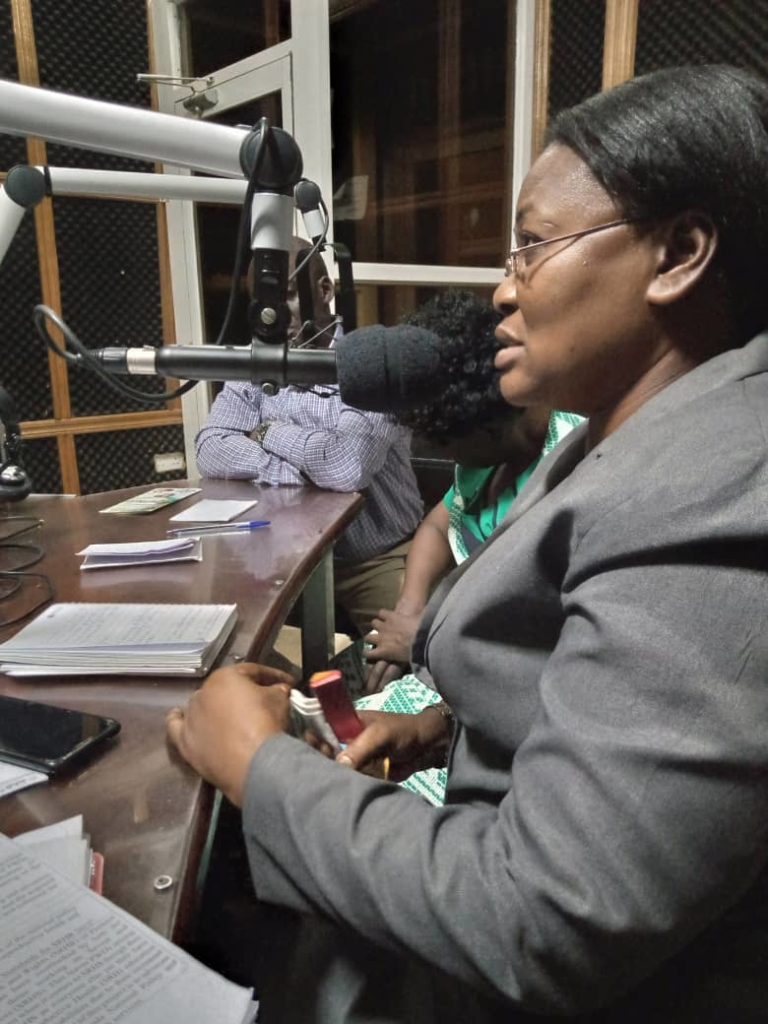 The Assistant District Health Officer/Maternal and Clinical Health Officer for Mbale, Dr Stella Kisolo said, "I am grateful for UNAPD's involvement in SRHR service provision in Mbale region. We are now fighting attitudinal barriers at our facilities that always prevent the disabled community from seeking SRHR services. I call upon health workers in different health centres of Mbale to make these services inclusive and be sensitive to their specific SRHR needs; especially women with disabilities". The involvement of health workers like Dr Stella has led to tremendous improvement in inclusive access to SRHR services in health centres, through changed positive attitudes towards persons with disabilities seeking health services.
(d)Ongoing community mobilisation and sensitisation of People with Disabilities on SRHR services.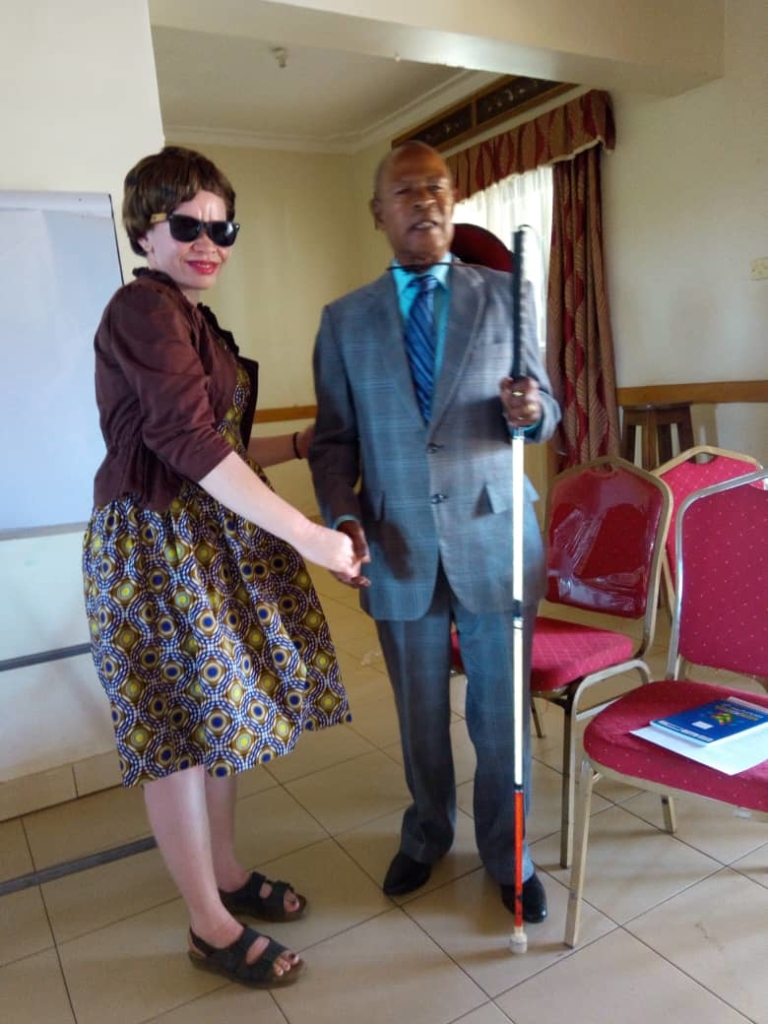 Ms Elizabeth Negessa, a woman with albinism, described her experience while accessing SRHR services at Bungokho Health Center II, Mbale district. She said, "As a person with disability, I am happy because I now understand my SRHR rights. When I visited the health centre, I was able to ask for these services. This time the nurses had positive attitudes, they answered all my queries and provided me with the services that I needed. The SRHR trainings by UNAPD helped us know our rights and with the acquired knowledge and skills, we have also reached out to empower other women with disabilities who were not able to make it to these trainings. We have also learnt the benefits of family planning and child spacing. We can now report cases of violations and long gone are the days when men used to harass and abuse us with impunity.