On April 7, 2021 Voice turned five!
In 2016 Voice was just words on paper.
400+ grants, 1000+ partners and 5000+ Linking and Learning activities later, we are #Prouderandlouder
With close to 300 connections over 11 countries, we celebrated the Magic of our Voice(s).
In Laos, Nigeria, Mali, Niger and Uganda, it was possible to be together in person, while Kenya, Tanzania, Cambodia, Indonesia and Philippines connected virtually for their own national celebrations. But for two hours, we were in one space. Above and beyond having their in-country celebrations, all the 10 countries joined in for one celebration dubbed- The Global Celebration #Connected. #Prouderandlouder. You can watch the after-party video of the global celebration at the bottom of the page.
Photo Gallery
Cambodia
In Cambodia, 60 participants got together, online, and rightsholders proudly shared their journey.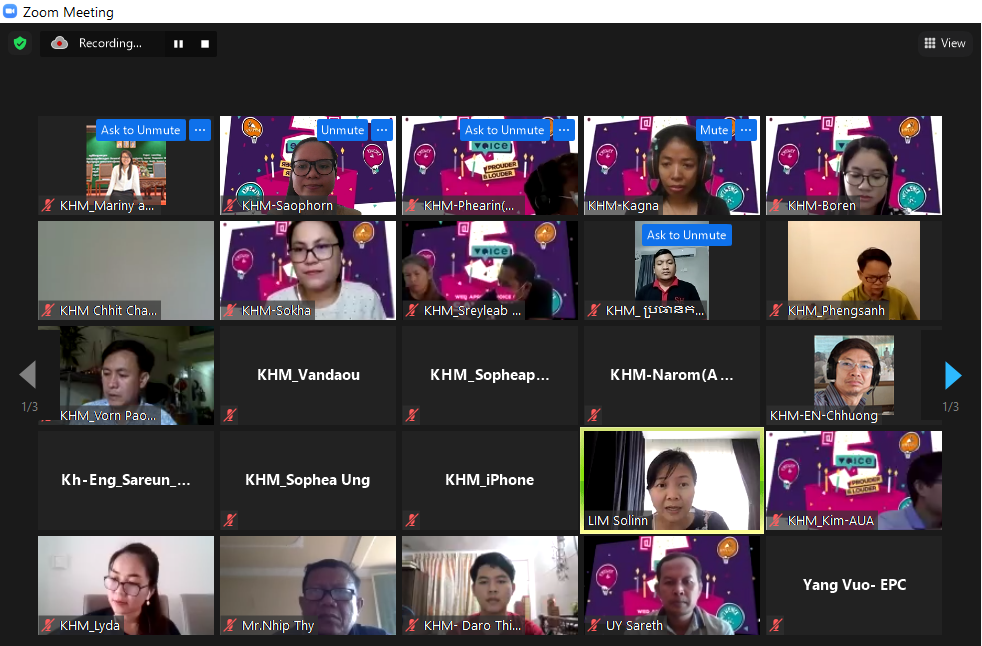 Indonesia
Indonesia streamed live on the Voice Indonesia inclusive channel here. Also the Indonesian programme made a special video.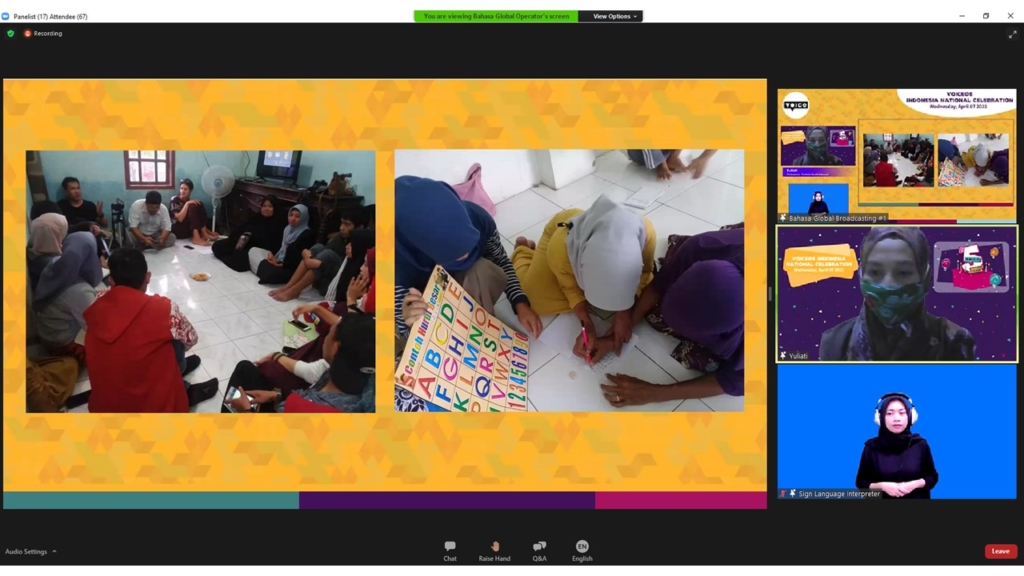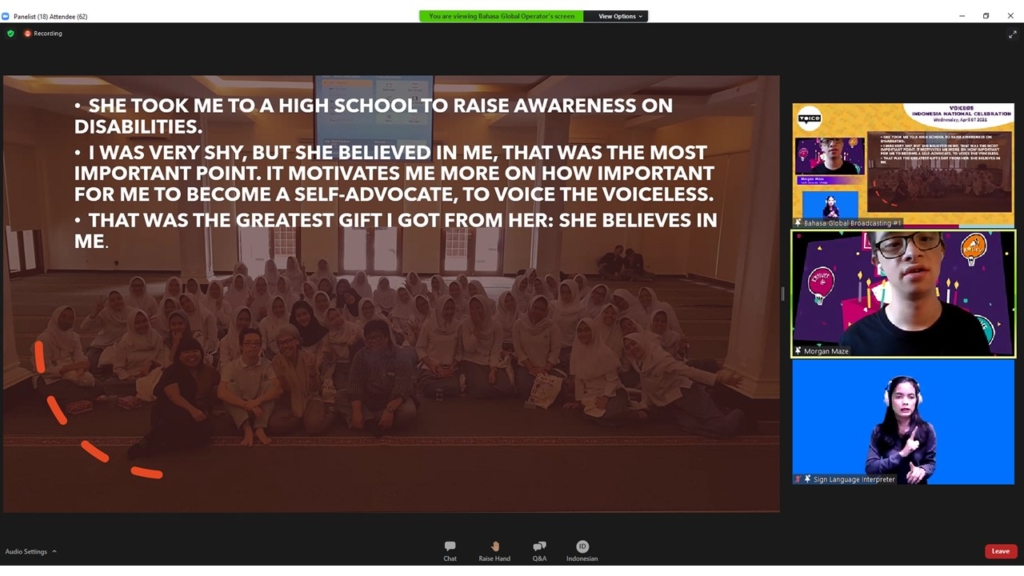 Kenya
Kenya's online event saw 48 people join in to celebrate. Five partners, who were also present, shared their Magic moments. The celebration was graced by The Netherlands Ambassador to Kenya, Maarten Brouwer, who spoke of his dreams and commitment to the project in the next phase.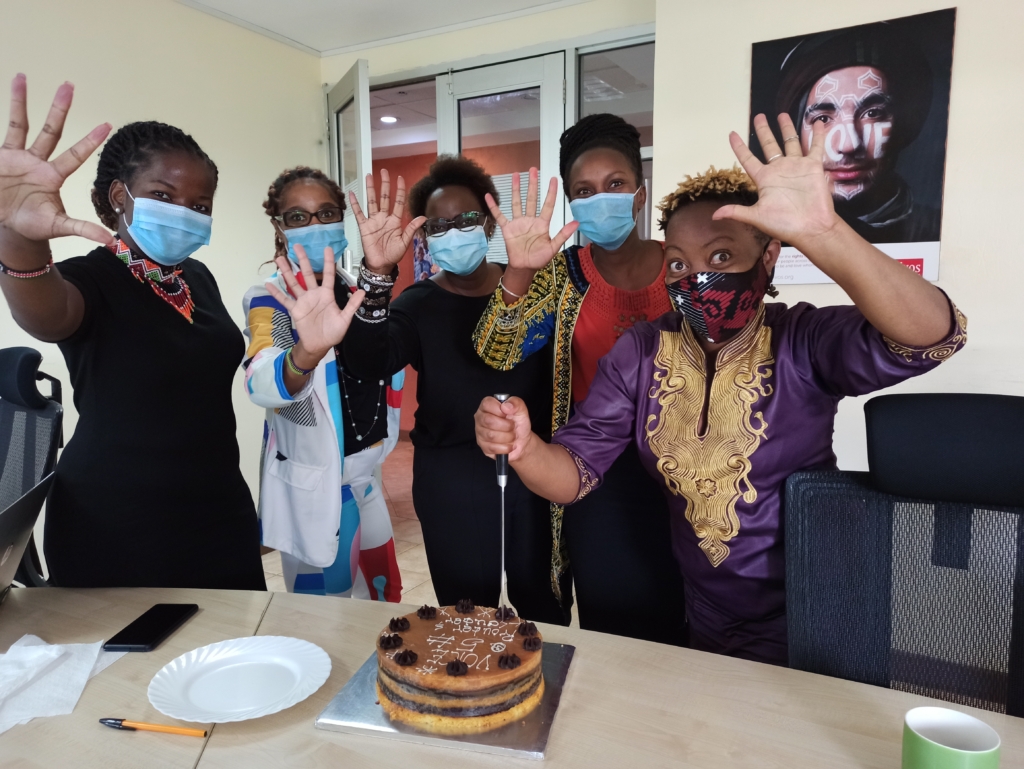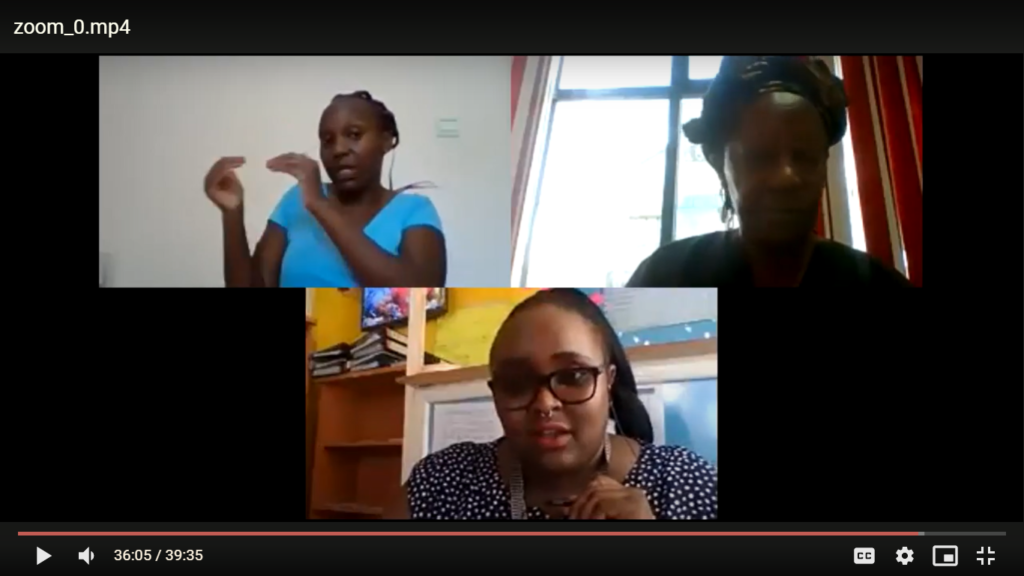 Laos
Laos was among the countries where people could meet in person and put up a big screen connecting them to the global Voice celebration.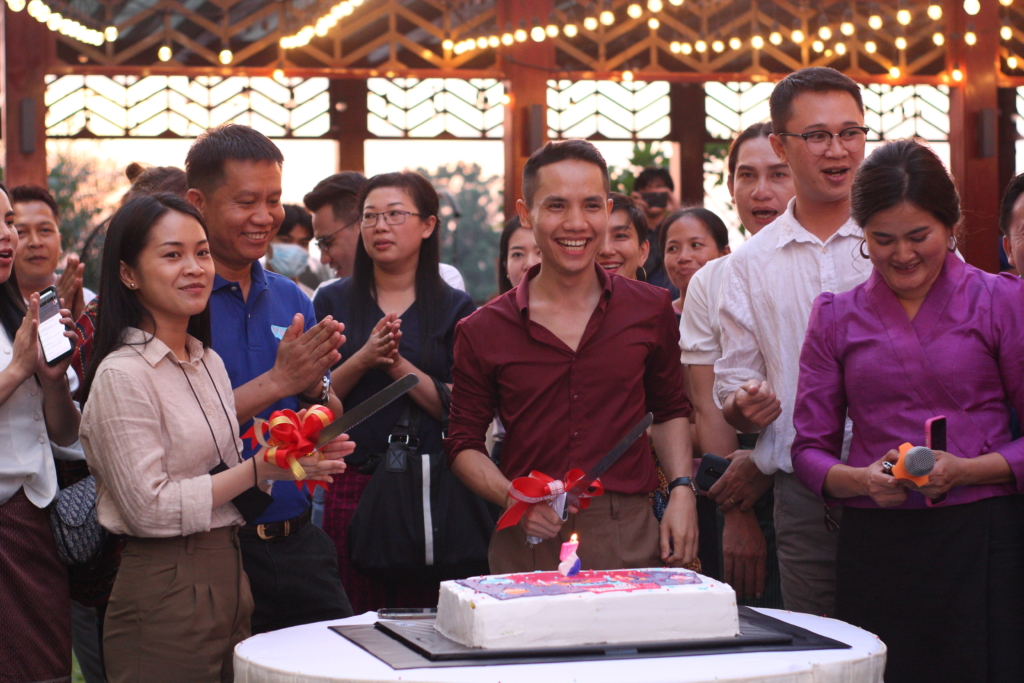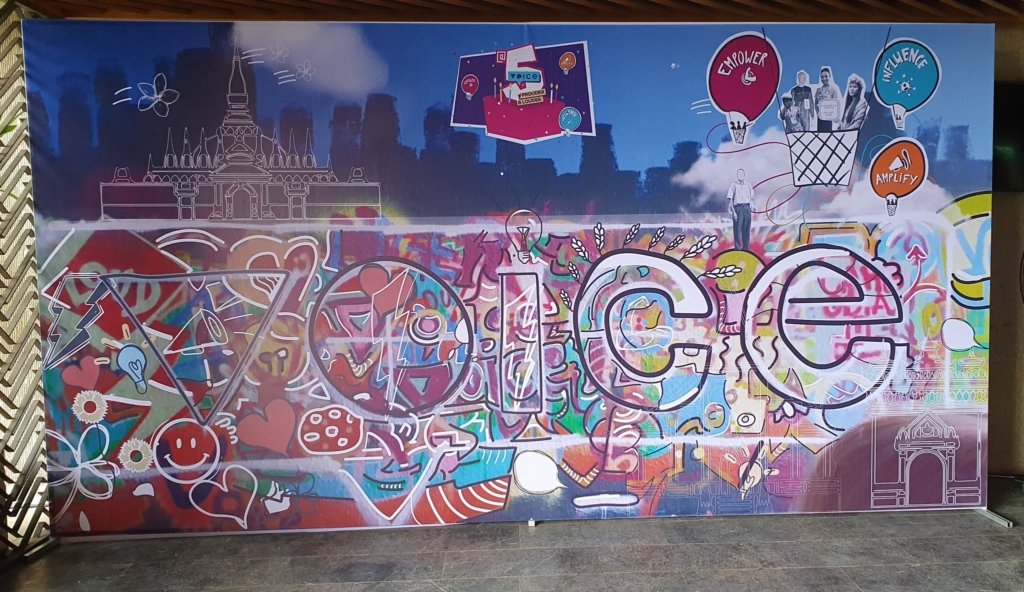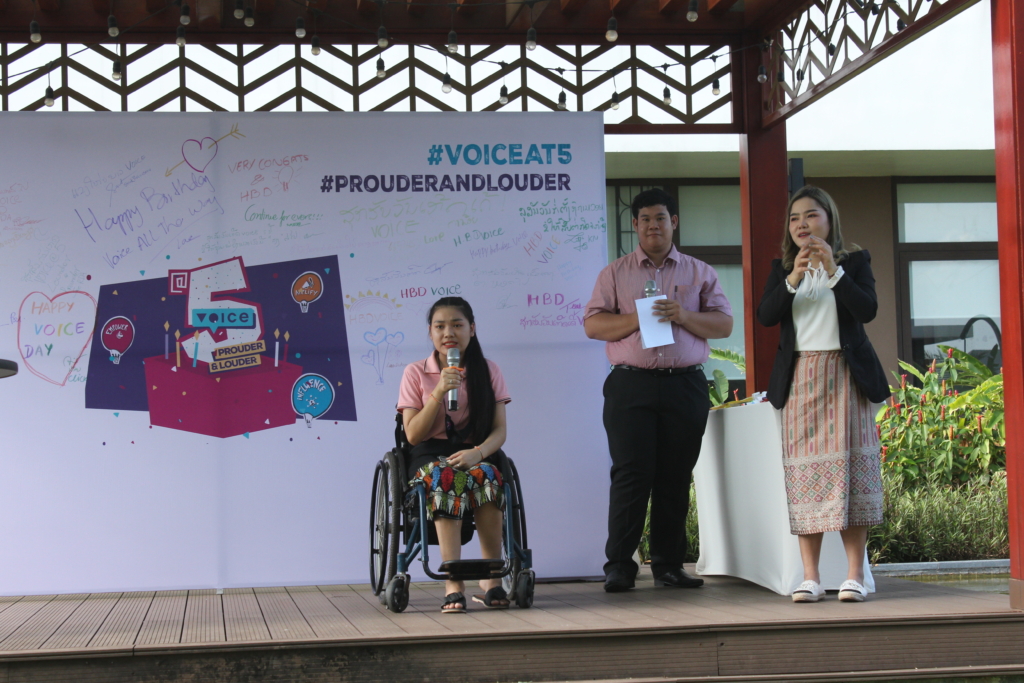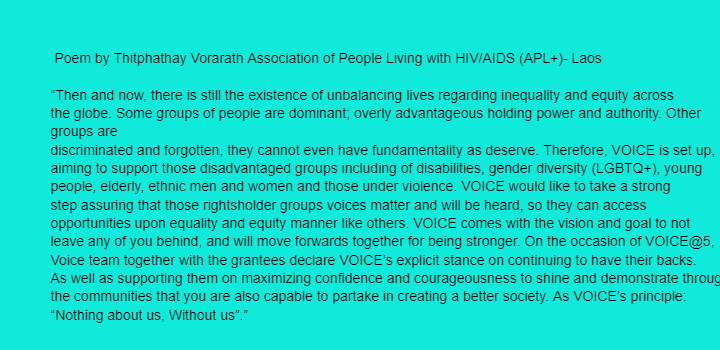 Mali
Did you know Mali is the eighth-largest country in Africa although their population is only about 20 million? To celebrate their 5 years of Voice, approximately 60 stakeholders got together – physically. We can say, they were lucky to "cheers" their glasses in person. Participants later joined in the global virtual celebration which was coordinated from the Hague.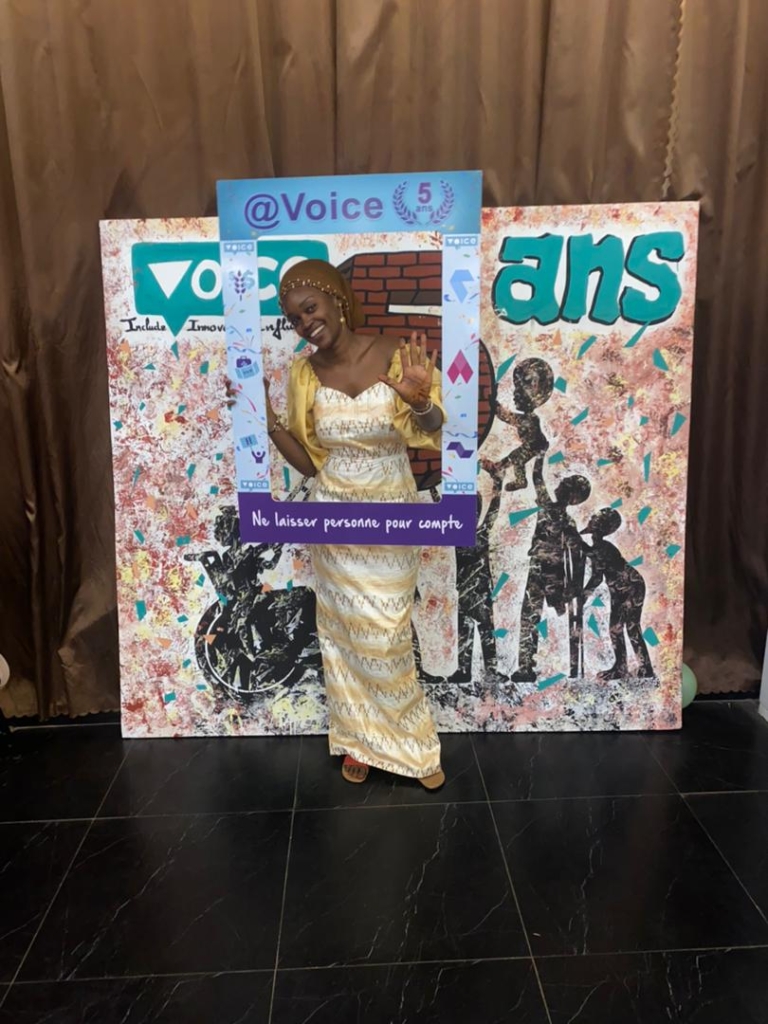 Niger
Similar to Mali, Niger participants were able to "shake a leg", all together, in one room, as they danced to music of guest artists such as Dj Catu. #Voiceat5 #Prouderandlouder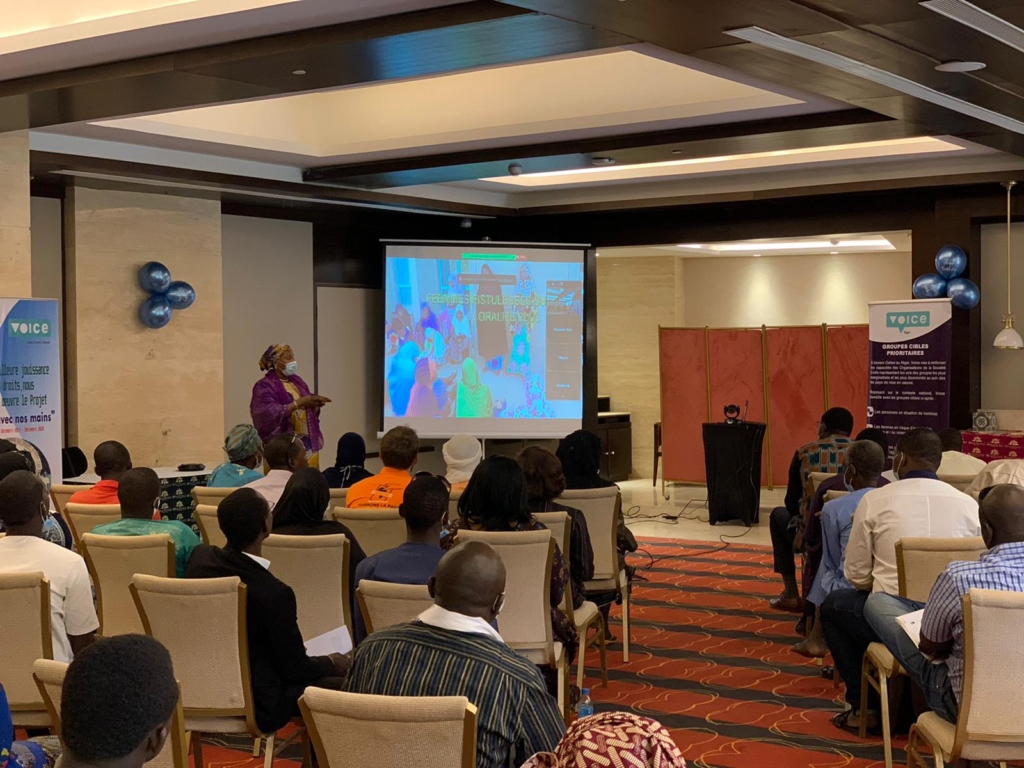 Nigeria
Nigeria, is socially-cultural diverse. Voice partners, as seen in the pictures below, jovially celebrated. You can take a look at Street Projects Foundation's, one of the rightsholders, Mr Dansey, just released song "Global Voice" here: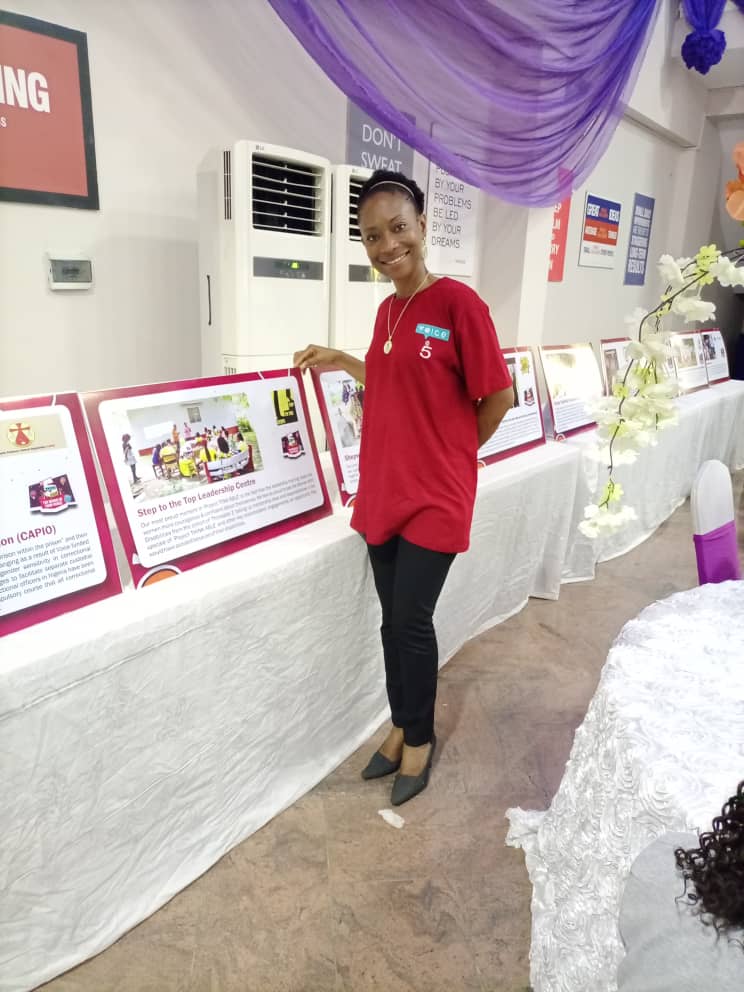 Philippines
The Philippines had an online event and shared the link to the global online event to all the participants who had logged in. Before the day itself, Voice Philippines had shared care packages to all the grantees.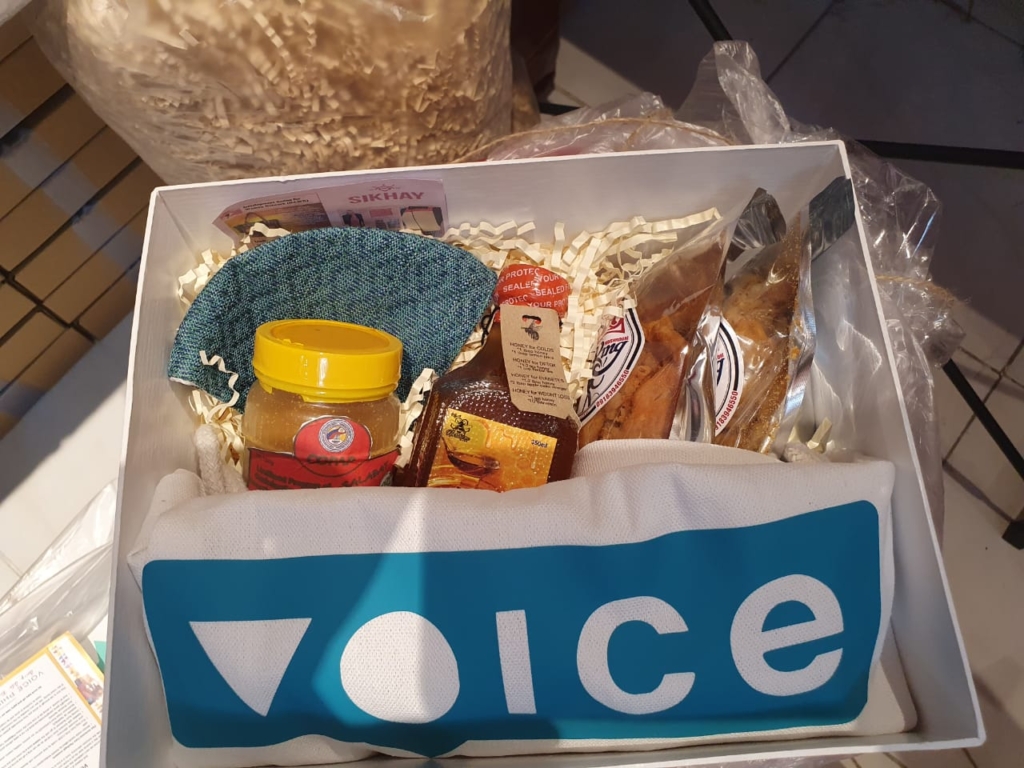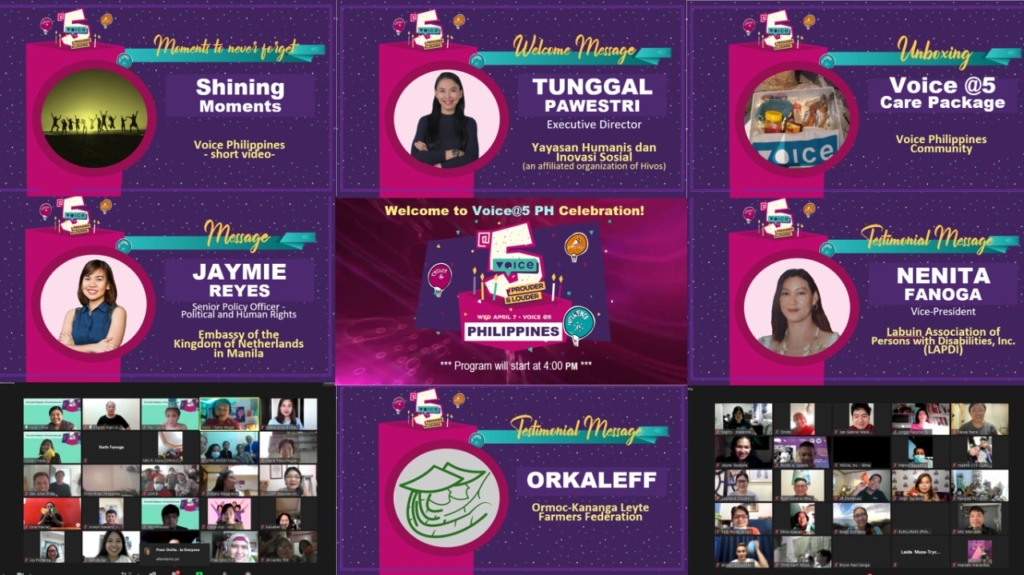 Tanzania
Tanzania's event saw 28 wonderful connections come together to celebrate the country's milestones. Lianne Houben, the deputy Head of Mission at the Embassy of the Kingdom of the Netherlands in Tanzania gave her reflection on working with the Voice project in the first phase.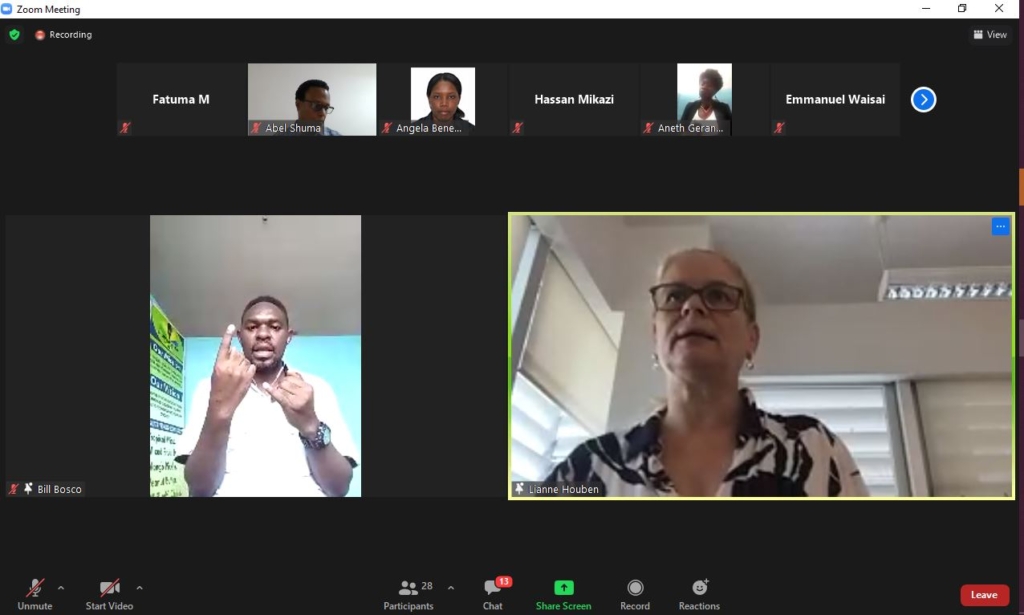 Uganda
Uganda unlike her East African counterparts held an offline event where guests met and celebrated the day. Like the rest of the nine countries, they later joined, virtually, in the global celebration.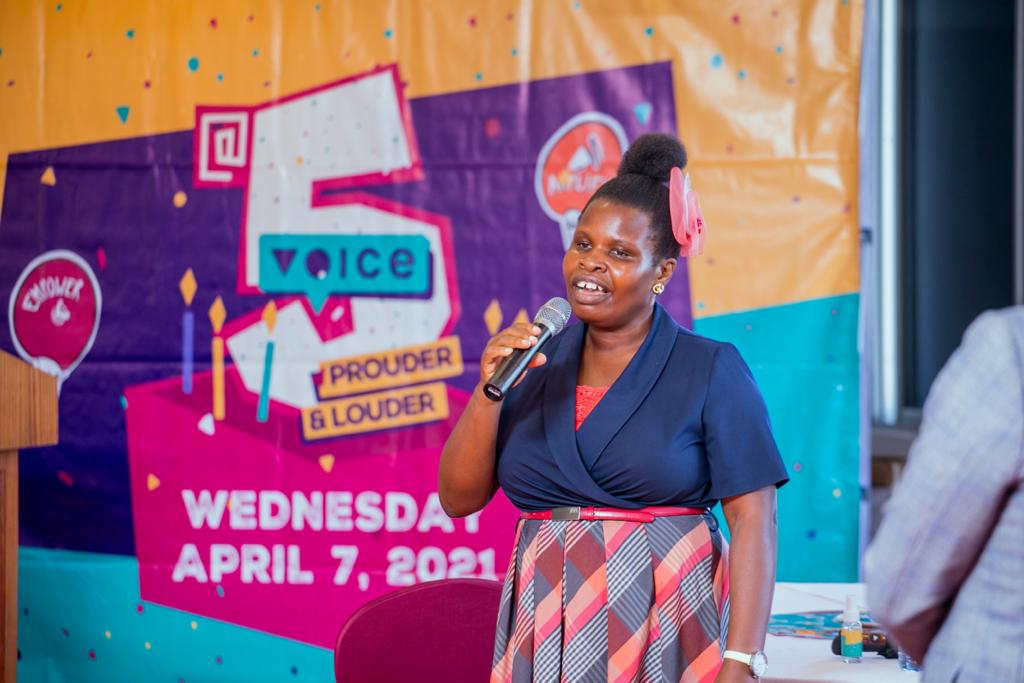 The Global Celebration
Besides having their in-country celebrations, all the 10 countries joined in for one celebration dubbed- The Global Celebration. Online, more dancing, sharing and cheering continued. Artists such as Madina N'Daiye from Mali, the first woman to play a Cora (it was a reserve for men), who is also blind graced the celebrations. Disc Jokey, Catu Diosis from Uganda and poet Sitawa Namwalie from Kenya also showcased as well as entertained participants with their skills. Sitawa and Madina weaved a piece together, which you can watch here:
Additionally, find our after-party video which captures some excerpts since the beginning of the Voice programme: