Linking Voices through an Interactive Audio Photobook 
By: Bounyali Souvankham 
 Greeting Voicers from all over the world! The Laos voice team hopes you do well in your personal and working development.We're doing great here, and indeed we are thrilled to inform you of the soft launch of our first Interactive Audiobook, which has been a labor of love for us. 
 The Interactive Audio Photobook is available in two formats: hard copy and online via QR code scan that is accessible to various groups of people via English and Lao texts, as well as interview sound for visually impaired persons.  The Interactive Audio-Photobook is part of the Voice@5 celebration, which includes the 28 grantee partners' stories that share journeys over the last five years of Voice in Laos. 
 This book is a compilation of stakeholder initiatives that contribute to a greater impact on Laos development work, particularly in the promotion of improved access to resources and employment; improved access to social services, health, and education; and fostering spaces for citizen participation and engagement. Over time, rightsholder groups have gradually evolved to promote and demand their rights and inclusion in society. As a result, this Interactive Audio-Photobook collection was created to commemorate and appreciate those for their innovative efforts and contributions, as well as to inspire others to make a difference.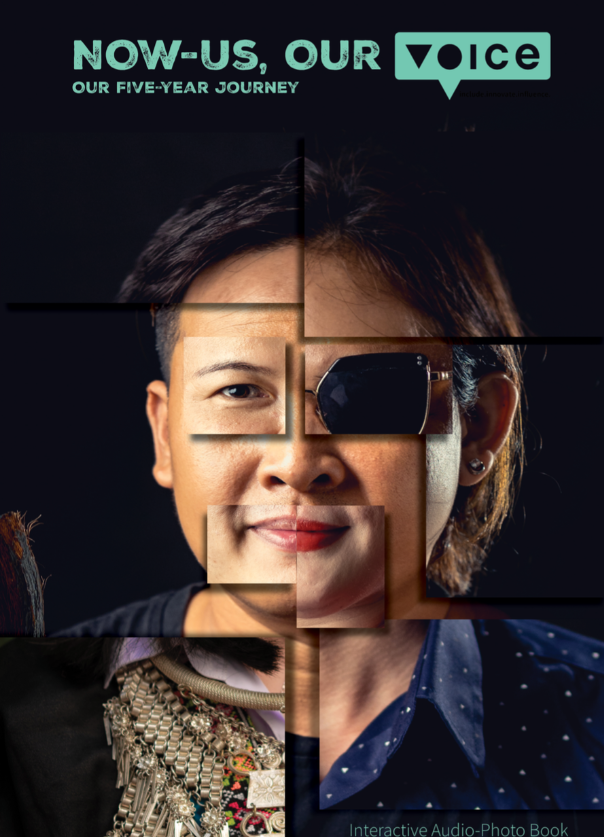 Intentional Linking, Learning and Amplification  
 The Voice Laos team hopes to use this book to connect former, current, and potential grantee partners through these powerful stories told through photographs, texts, and audio. These stories are accessible to not only our grantees, but also other donors, the CSO Laos network, and all rightsholders. From 2022 onwards, this book will be introduced officially during the inception meeting and brought through all occasions where we could connect the grantees and rightsholders together.  
 We are convinced that there are beautiful and untold stories in every corner of the world. Similarly, in Laos, we could no longer keep these inspiring stories to ourselves; success had to be shared. Furthermore, what we see with our eyes and hear with our ears on a daily basis that we thought was normal may be completely new experiences for others, and this knowledge may be beneficial. Some challenges may have been with us for a long time, and we may have spent years attempting to solve them. Who knows, maybe we'll get new connections and solutions to our problems from people all over the world who have access to this book.  
 The interactive audiobook includes stories from 28 grantee partners, each with one key project officer, and is told in a variety of ways based on dimension, context, mood, and point of view. While the book is being produced, some grantees completed the project a while years back, which provided an opportunity for our team to reconnect with them by traveling to different provinces where the grantees' offices are located. 
 This interactive audiobook was created d as a medium to connect storytellers to readers/listeners of this interactive audio photobook who may be in a similar situation or have completely different lived experiences, all with the message that 'you are not alone.. we share our stories, and we too would like to hear yours.' 
 How to use the interactive audio photobook? 
 There is a significant reason why this book is not a traditional book. Because we work with diverse networks and strive for inclusivity, a different dimension of the book function is required. 
The physical book is available to partners in Laos at the Oxfam office and CSO exhibit event.

 
Visual-impaired users can listen to interview sounds by scanning a QR code located in each chapter of the book. As well as Voicers and other grantee partners from around the world can access the online book by simply clicking this

Link

here or scanning this QR code: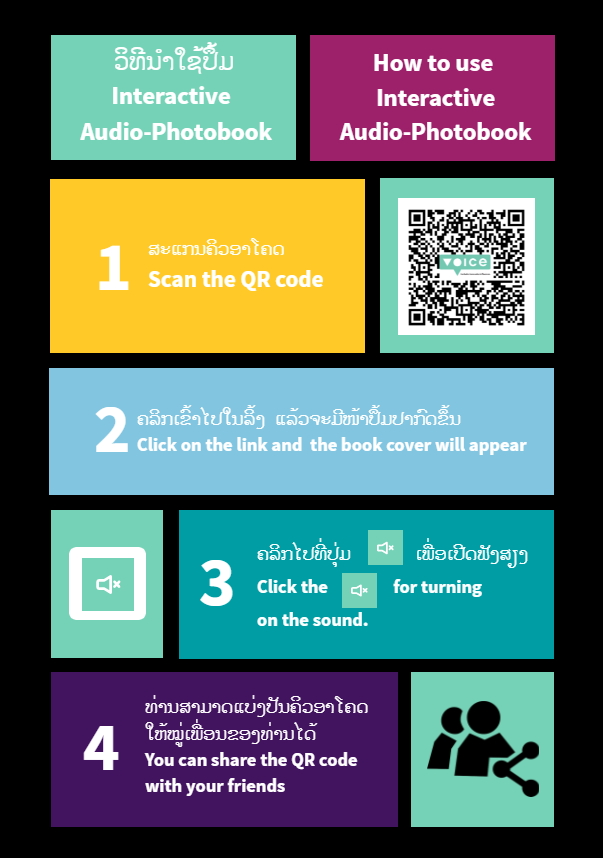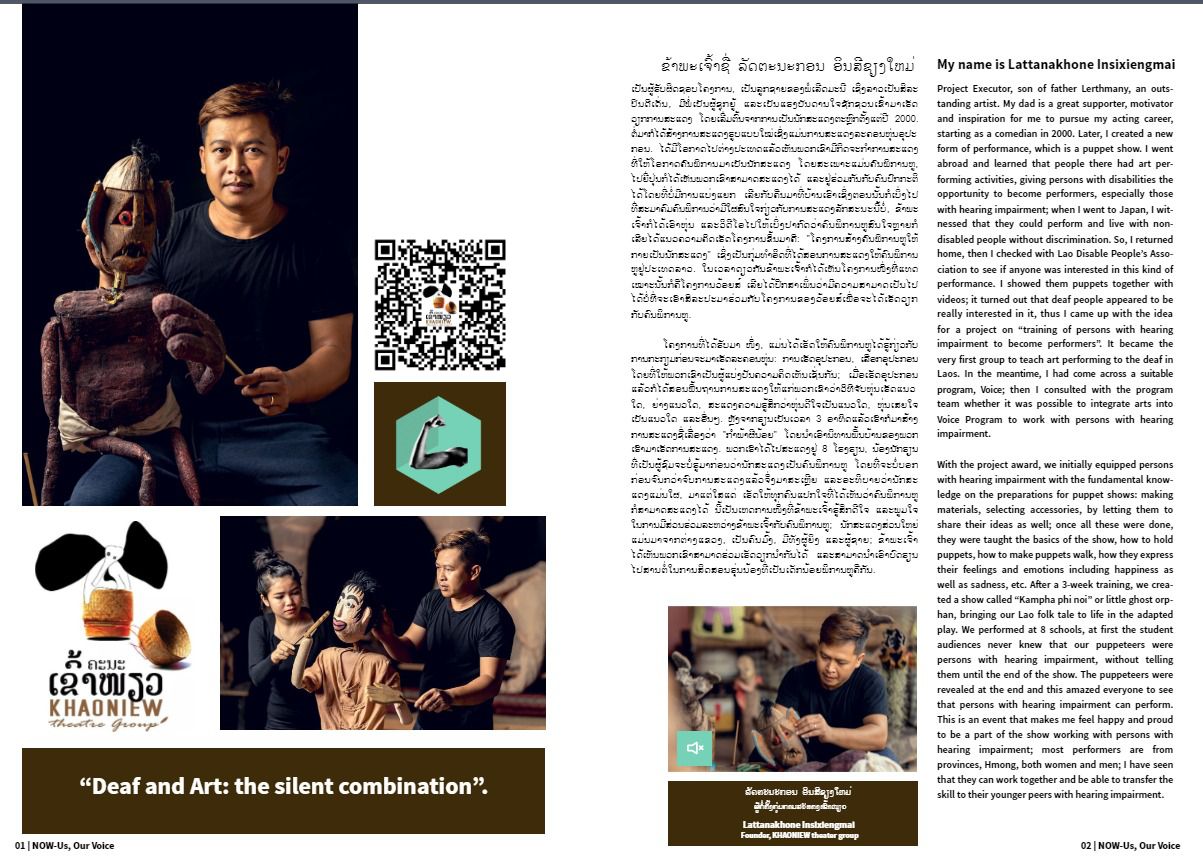 enjoy!