Grey Pride: Shedding light on the challenges faced by older LGBTI persons
Written by Fabrice Houdart, Human Rights Officer, Office of the High Commissioner for Human Rights, United Nations, New York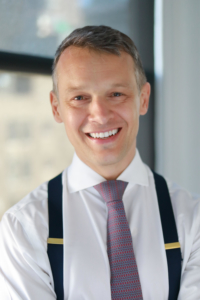 The United Nations Open-Ended Working Group on Ageing will hold its 9th session in New York at the United Nations Headquarters this week. On Monday July 22nd, I joined representatives from Services & Advocacy for GLBT Elders (SAGE) – a United States organization dedicated to improving the lives of older LGBT people – the International Federation on Ageing (IFA) and OutRight Action International in making a call to action to governments in ensuring that the human rights of older lesbian, gay, bisexual, transgender and intersex people (LGBTI) are respected and promoted.
Past and present discrimination continue to affect disproportionately older LGBTI people
The burden of homophobia and transphobia is systematically heavier on the most vulnerable, and, unfortunately, older LGBTI people are no exception to this rule. In 2014, 48% reported discrimination in applying for long-term care facilities in the US. Even more sobering: around 80 percent reported hiding their orientation when moving to long-term care. More than a million LGBT seniors are estimated to live in the United States, and the number will double by 2030 highlighting the need for urgent and commensurate action.
In old age, discrimination against LGBTI people is compounded by:
ageism of course;
the specific mental health issues, such as depression and anxiety, that older LGBTI people experience disproportionately because of a lifetime of discrimination and violence (see study Mental health issues and discrimination among older LGBTI people, 2015);
the economic insecurity and often poverty of older LGBTI people also exacerbated by discrimination, lack of opportunities and loss of safety-nets;
and the disproportionate isolation of older LGBTI people – more often single and childless than their heterosexual peers – who unfortunately often lost entire swaths of their network to an AIDS epidemic which could have been curtailed earlier by stronger political action.
These issues are best described in a joint report by SAGE and MAP titled understanding issues facing LGBT older adults.
This year I met with Michael Adams of SAGE and observed Stéphane Sauvé of Rainbold Society's efforts to open the first retirement home for LGBTI people in France.
Both speak of the invisibility of same-sex relationships in retirement homes. When he entered a retirement home, like many residents, an older gentleman had placed beside him the portrait of his deceased partner, a man, which is a reassuring touch in often impersonal rooms. When the caregiver asked who it was, the resident felt paralyzed. Two days later, he had removed the portrait. Rightfully so, probably … because in the same house, a lesbian resident was the subject of gossip every time she was visited by her girlfriend.
Yet, society and the LGBTI community often hide or ignore their elders
Michael Adams told me that the LGBTI community sometimes avoid acknowledging these issues because it would otherwise force it to face its greatest fear: ageing and the economic insecurity and isolation that might come with it. In a recent study, some 76 percent of US LGBT adults indicate being anxious about having "adequate family and/or social supports to rely on as they age."
And yet, our LGBTI elders, who seldom ever went along with the status quo, are often invisible and ignored in the very communities they created. Younger LGBTI people too often blank when reminded of the lifelong work of activists Larry Kramer or David Mixner – both survivors of a horrendous time – or that of James Bigwood, the genial creator of 1971's Pink Narcisuss. All three live in New York and continue to participate actively in the fight for LGBTI equality.
As a society and a community, we owe an unrepayable debt to this generation of LGBTI people who courageously fought for their human rights and often were not given the same economic and social opportunities to prepare for old age and were banned from key community safety-nets which heterosexual people so often take for granted. It is time to change this course and ensure our elders have access to housing where they are not only welcomed but also celebrated. We owe it to them.
In the recent words of James Bigwood on Facebook:
"…there are a great many men and women mostly nameless …unheralded …who should take great pride in what they accomplished for us all. Gay Pride Day should be a celebration of their unwavering courage… their diligence…their fury… for whatever equality…whatever acceptance we now enjoy. May God bless their souls…so many of those same soldiers were taken from us during the plague…so many never lived to really celebrate those joyous freedoms they made possible."
The best way to face our fears is exposure: let's show our "Grey Pride" by giving older LGBTI people the visibility they deserve, volunteering and funding associations which support them, such as the Edie Windsor Fund for old lesbians, lobbying governments to do more to mitigate the economic and social damage society inflicted on previous generations and provide direct support to the elders around us.
For more information on the OEWG session please check the following link: https://social.un.org/ageing-working-group/ninthsession.shtml.