Listening Before Speaking: an important element in Outreach for Voice
– Zack Lee, Voice Linking, Learning and Communication Officer Indonesia and Philippines – 
First days and times are always full of trepidation, excitement and worry. I felt this when attending the first day of an event called The War on Discrimination: On the State of LGBT Filipinos. It was also my first outreach activity since joining as the fulltime Linking and Learning Coordinator for Voice Indonesia and Philippines, barely a month and a half prior. I entered the large ballroom and saw scores of people milling about, conversing with their friends and colleagues. I casually asked myself, what am I doing here? I didn't know anybody and was only slated to give a presentation about Voice on the last day of this 3-day event.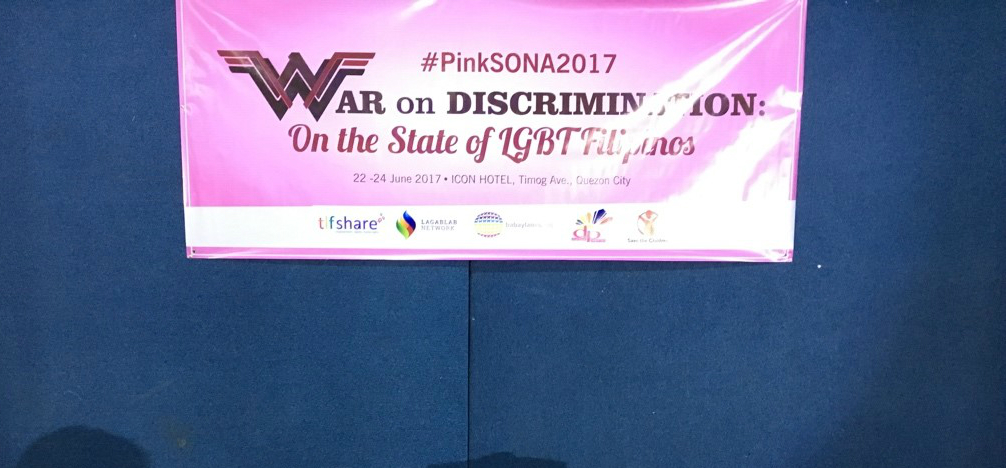 I sat myself down at one of the round tables at the back of the room where a few people were already seated. The person next to me immediately asked me which organisation I was from. I thought to myself, this is great! There's someone who may be interested in Voice! I went into a spiel that introduced our grants, who are our target groups, what the themes are, and where they can find more information. He and other people at the table seemed interested enough. I gave them the brochures and the conversation ended there. There were no follow-up questions. I just assumed that they were just trying to absorb the information.
Part of me though was a bit bothered and disappointed. I expected greater interest in the grants. Funding is a re-occurring challenge for many civil society organisations and groups. I thought if I were in their position, I would be keener in asking questions and thinking about all the projects that we could fund. Maybe it was also the way I talked about Voice. I merely shrugged the feeling off when attendees were asked to sit down. I did not dwell any further.
The programme started with community statements from 4 LGBTQI groups. They shared their harrowing experiences facing discrimination, their desires for equality, and the fears for their safety. It was followed by a presentation of a Human Rights Watch report on LGBT bullying in schools. One of the things that struck me was that many of the school staff and educators were complicit in the bullying. A representative from the ASEAN SOGIE Caucus gave a talk on how the current War on Drugs of the Philippine government is overshadowing other human rights issues. More specifically, he presented their efforts in highlighting LGBTQI issues to other countries during the Universal Periodic Review process. Staff from 2 legislators gave updates on the progress of the Anti-Discrimination and SOGIE Bills in Congress.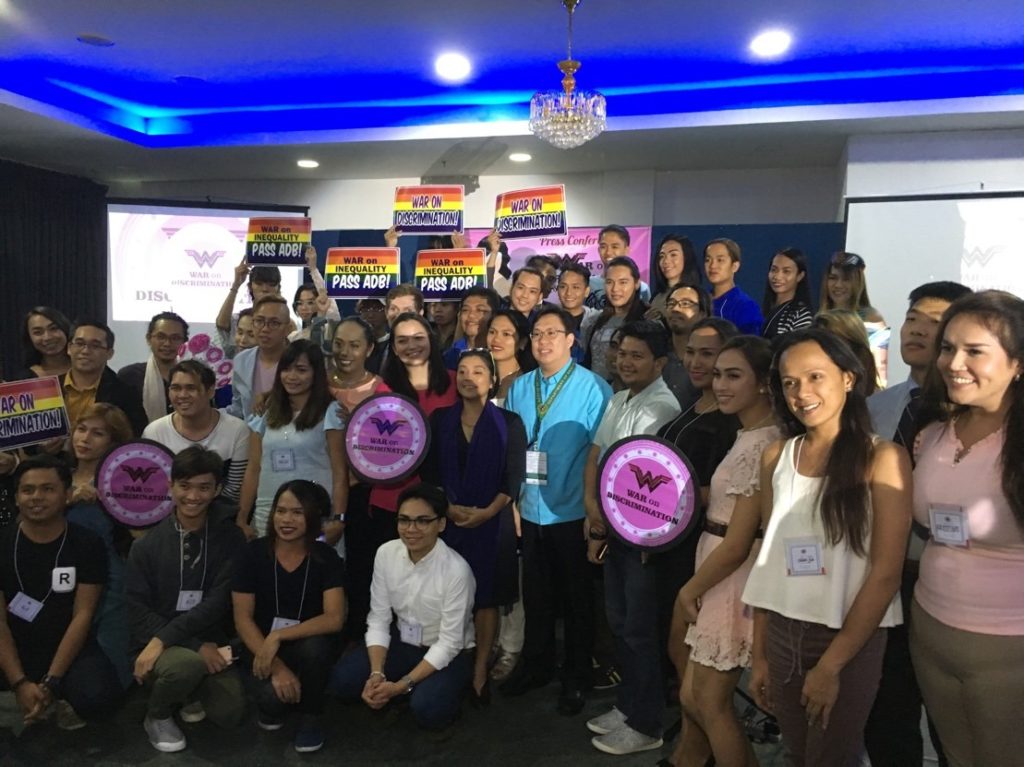 It was an informative and packed first day. The room was set up in such a way so that LGBTQI representatives were seated in front. External allies were seated at the back. It was an understandable arrangement but didn't always allow me to fully participate. However, the event was supposed to culminate in the writing of the Pink State of the Nation Address (SONA). Inspired by the SONA of Philippine Presidents, the Pink SONA aimed to declare the current state of the LGBTQI community and a common agenda for change. The text would come from the inputs and priorities of the community to be read during the Pride March two days later.
As a result, I did not get a chance to speak with any of the organisations. Part of me felt disappointed again. I thought I could have done other tasks instead of simply sitting there the entire day and listening. However, I did gain a better understanding of the issues of the LGBTQI community yet that was not my primary reason for being there. I shrugged it off and thought, I'll come back on the 3rd day for my presentation.
It was Saturday morning when I returned to the event. Attendees were still eating breakfast in the ballroom and chatting amongst themselves. I approached the organisers to say hello and ask about how the 2nd day went. They informed me that the results of their activities were up on the walls. I decided to check them out and see what happened. They did a dotmocracy, which prioritised all the different issues they wanted to address in the Pink SONA. Issue such as the passage of the Anti-Discrimination Bill, access to education about SOGIE, and access to health services emerged on top. Although these issues were stated in our contextual analysis, it was quite different to see them validated in such tangible and specific ways.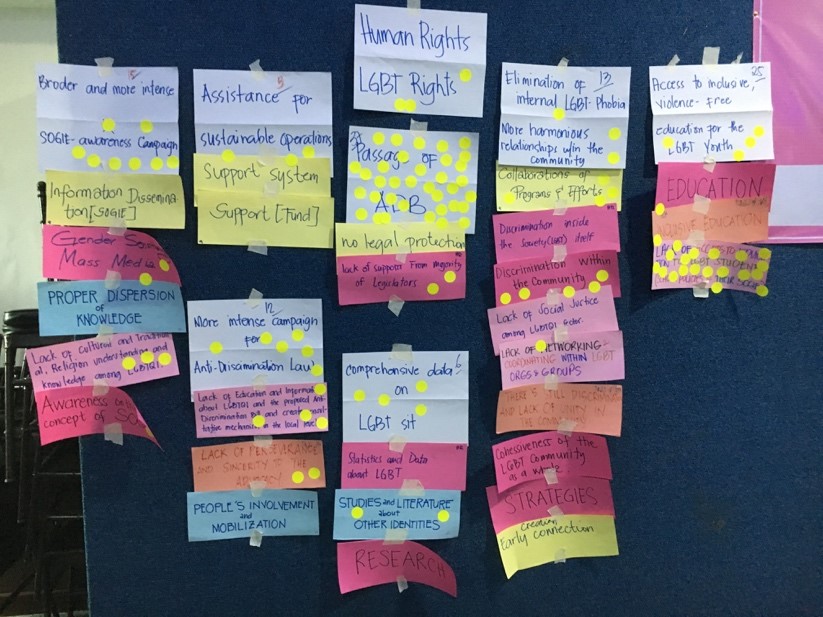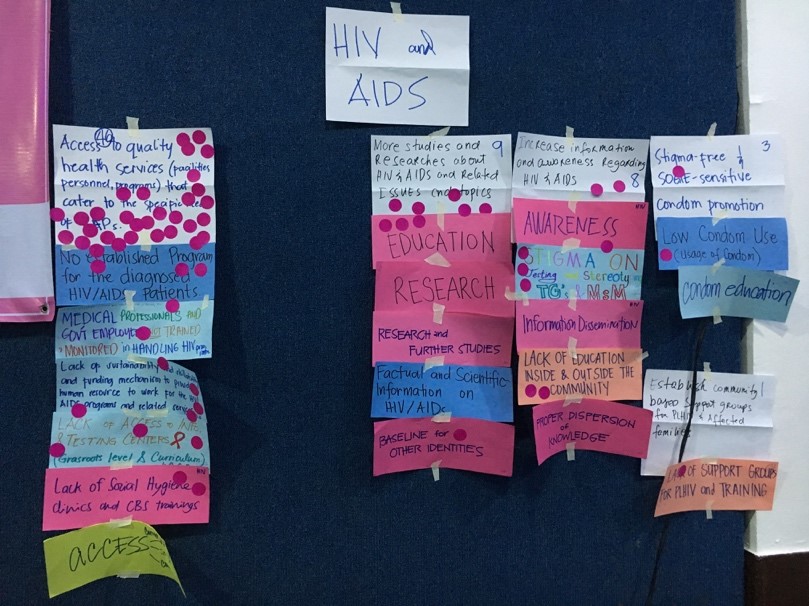 I decided that when I presented, I should relate the grants to the different issues that came out on the first day and their priorities from the second day. For Empowerment, I said potential proposals can be about a series of profiles about LGBTQI professionals in different careers. There was a desire to show that they can have successful careers aside from the stereotypes of being a hairdresser or a comedian. For Influencing, I mentioned the grants can be used to push municipal governments to either pass anti-discrimination ordinances (ADOs) or develop implementing rules and regulations for cities that already have ADOs. For Innovate and Learn, I spoke about their desire to have more data and research as well as new approaches in information dissemination on SOGIE or HIV/AIDS. Lastly, for Sudden Opportunity, I related it to the passage of the Anti-Discrimination Bill. According to the legislative staff, the Senate version is close to being passed. It requires more lobbying in order to garner enough support or else the process will be restarted yet again in the next legislative session.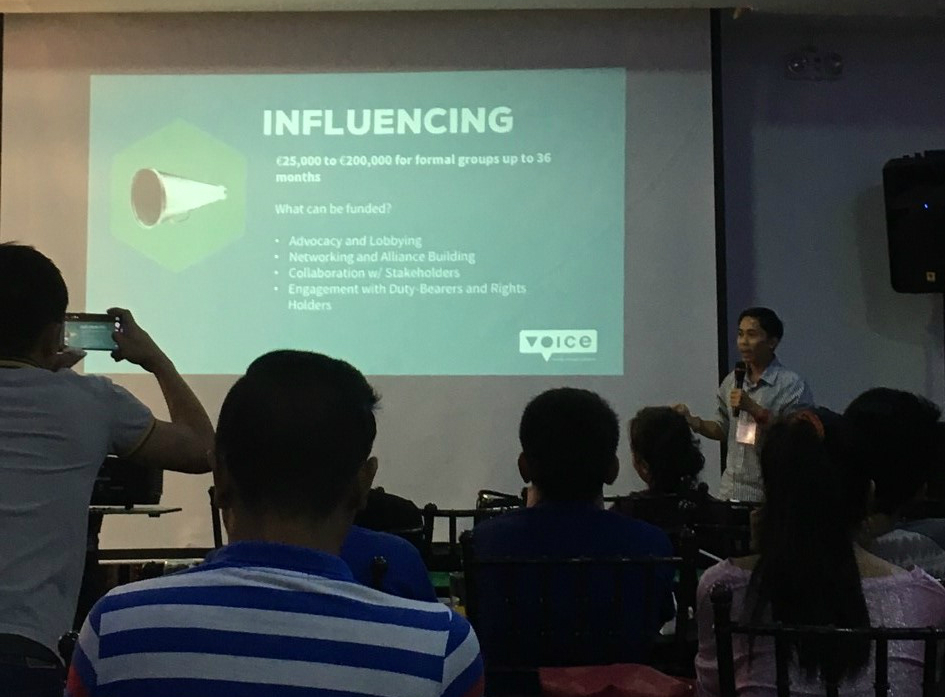 After the presentation, a number of people came up to me, asking many questions regarding their ideas and potential proposals. Hopefully, a number of them will submit applications. I'm not sure if the increased interest was due to the change in the way I presented the grants. I however, felt more confident with how I presented Voice and the goals we want to achieve. I realized how important it was that I attended on the first day and reviewed their dotmocracy results. I realized it was important that I simply sat there and listened. I listened to what the community was saying and observed what issues were relevant to them. Without that experience, I would have just continued to describe Voice in the same way I did before.
I expected organizations would simply be interested in grant opportunities such as Voice. We provide the grants, they apply with their ideas. I was wrong. There is a need to relate the opportunities with what is relevant and current to them. In a world where the adage "nothing is free" is widely accepted, the thought of being awarded grants is still an amorphous concept for many. They need to be made tangible through the communities' own concerns. Sometimes we need to be nudged in order to realize we can organize and empower ourselves. We can influence and lobby those in power. And even in small ways, we can take risks and implement the change we want to have.
Voice and other similar grant facilities aim to be "target-led". We should then follow where our target groups want to go. If we believe in "Nothing About Us Without Us", then we should relate how we describe the grants to what our target groups want to prioritize. If we believe in "Inclusion", then we must be doing a lot more listening before we start speaking. This requires us to sometimes step away from the grindstone and be with our target groups to simply sit down, and listen.